11 of the most unique dishes in Ontario's Southwest.
Love to eat like a local? Bring this round-up of some of the area's most unique bites on your next trip to Ontario's Southwest and plan to make a few stops for these truly memorable dishes featuring distinctive ingredients and unique flavour combinations.
The must-try: Pickerel Cake
If you are a fan of crab cakes, you've got to try the Windjammer Inn's locally inspired version of this classic seafood dish, aptly called the Pickerel Cake. The chef swaps crab for fresh pickerel caught off the shores of Lake Erie and combines it with mashed potato, parsley, lemon and a secret blend of spices. Coated in Panko breadcrumbs and fried to the perfect crispness, this fish cake is one of the most heavenly bites in Southwestern Ontario.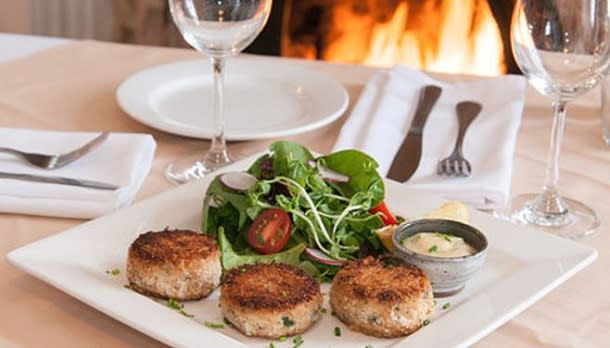 The must-try: Open Faced Southern Fried Turkey Waffles
Head over to Grand Bend where you can kick back, relax, and enjoy some deliciously filling food on the water-side patio at Smackwater Jack's. If you're looking to taste something a little out of the ordinary, try these breaded Hayter's Turkey Filets on top of some delicious waffles, topped with double smoked bacon and a savoury white gravy.
The must-try: Torched Sea Scallops
The Twisted Lemon takes BBQ to a deliciously quirky new level with their crowd-pleasing Torched Sea Scallops. Served as an appetizer, three jumbo scallops are pan-seared and finished with their very own blueberry cajun barbeque sauce featuring Forty Creek Whiskey. Served with panko-crusted tomatoes, we guarantee you've never tasted scallops like these before.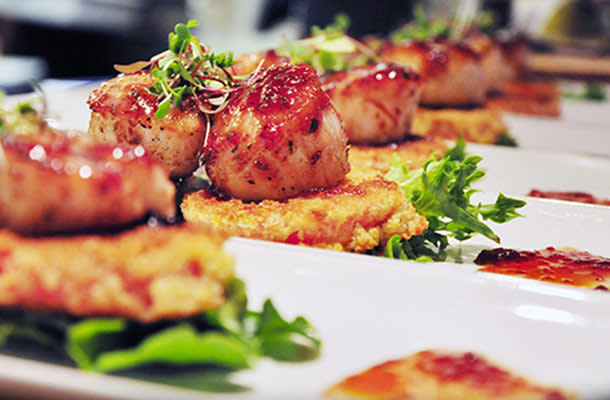 The must-try: The Fat Elvis
Elvis fans rejoice! Set the alarm and head to London, Ontario's The Early Bird diner for a decadent wake up call named The Fat Elvis. This heavenly French toast sandwich is stuffed, and we mean stuffed, with smoked bacon and Elvis' favourite combo of peanut butter, panko-fried bananas and honey. Topped with maple syrup, this dish would make the King of Rock'n'Roll swagger in his blue suede shoes.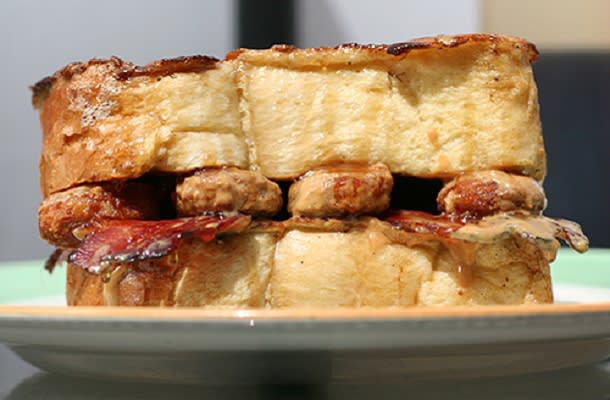 The must-try: Imelda Marcos Grilled Cheese and Lobster
Grilled cheese is the new burger. And who can resist, right? It is comfort food at its finest after all. Well, the folks at Lola's Lounge in Sarnia have upped the ante with an indulgent concoction they call Imelda Marcos Grilled Cheese and Lobster. Not one but two types of cheese, cheddar and mozzarella, are sandwiched between two slices of whole wheat bread alongside chunks of freshly cooked lobster and then grilled in butter. Need we say more?
The restaurant: Motor Burger, Windsor
The must-try: El Camino
Nothing beats a good burger, especially one made with hand-ground brisket and chuck, grilled medium well and made fresh to order. That's what you'll find at Motor Burger in Windsor. The burger of choice for many, especially those who live on the spicier side of life, is the El Camino. This signature burger, which pays homage to Southwest car culture and Latin street food, is topped with chorizo sausage, smoked cheese, avocado-chipotle aioli, avocado and lime-spiked tomato salsa. Olé!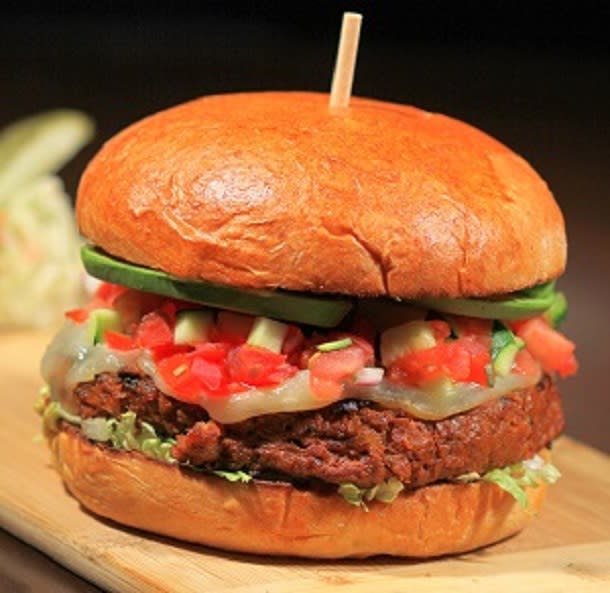 The must-try: Stormin' Norman
Can't make it to Sarnia? Lucky for you, you can head over to Louie's in Ingersoll where you can try their house-made burger with crispy onion rings, mac & cheese, lettuce, tomato, pickle, and BBQ sauce, all sandwiched between bacon and jalapeno grilled cheeses. Just try and tackle this giant, cheese filled burger that was featured on You Gotta Eat Here! Good luck making it to the delicious side that comes with it.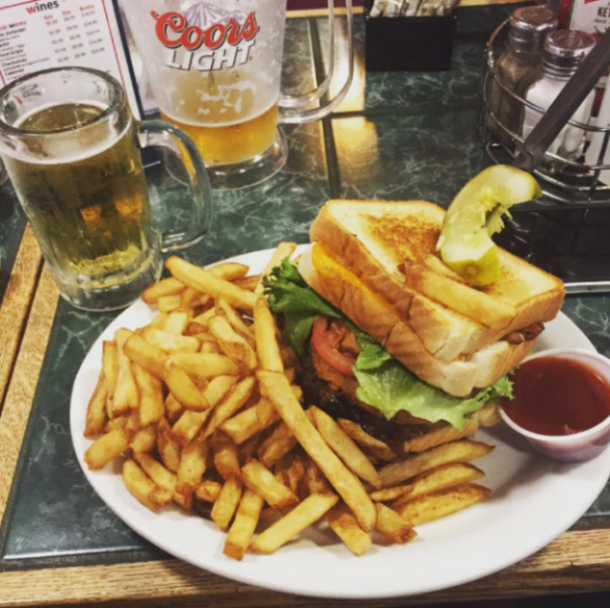 The must-try: Sweet & Salty Dessert Nachos
Grab a bite on the beautiful beachside patio at GT's On The Beach. Got a sweet tooth? Then munch on these white flour tortilla chips that are fried and tossed in sugar with pretzels, Skor bits, chocolate chunks, vanilla custard, whipped cream and pecans, drizzled with chocolate and caramel sauces. This delicious dessert is the perfect end to a family-friendly beach day!
The restaurant: Blu Duby, London
The must-try: Crispy Duck Spring Rolls
For an interesting twist on a classic take-out dish, head over to Blu Duby where you can try their crispy duck spring rolls. These crunchy appetizers are stuffed with ginger and jicama, and served with a Grand Marnier and chili dip, a seared scallop and shrimp set with a warm bacon and tomato onion relish, and a grilled lamb chop with mint sauce.
The must-try: Sweet and Salty
Can't choose between breakfast and lunch? You don't have to! For a unique and delicious brunch dish, try the Sweet and Salty at Toasty's Grilled Cheese and Salad Bar. This tasty sandwich is a hybrid between waffles and a grilled cheese sandwich, with bacon, cheddar, mozzarella, and maple syrup sandwiched between two waffles and grilled to perfection.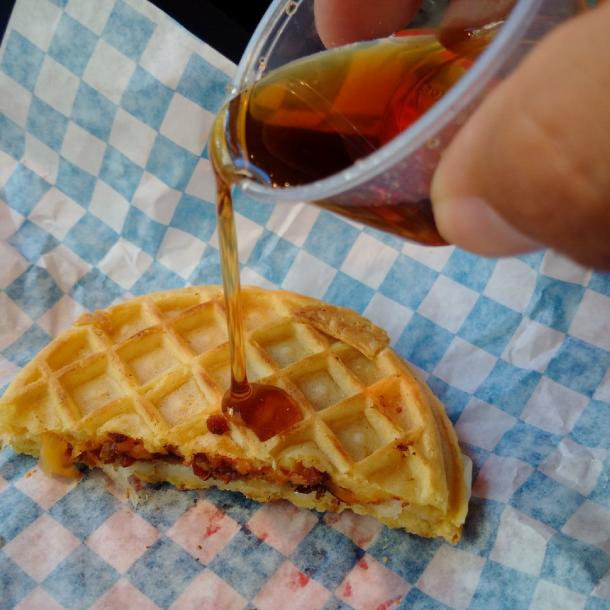 The restaurant: Sugar Sugar, Sarnia
The must-try: Unicorn Burrito
You`ve got to try the new Unicorn Burrito that everyone`s talking about. The online site, Food Beast, posted a video about this new delicious dessert that has gotten over 2,250,000 views. Be one of the first of millions to try this ice cream burrito that is topped with ``Unicorn Dust`` and wrapped in cotton candy. Not only do you get to choose what flavours of ice cream to put inside, but the cotton candy itself comes in a variety of flavours that range from pina colada to sour apple.