Have a fondness for sweets and looking to try some new treats? Great news, Ontario's Southwest has multiple artisanal chocolate shops that will do just the trick! 

Dutch Boys Chocolate  - Kingsville
When you head to Dutch Boys Chocolate be sure to expect the unexpected. This shop embraces the art of chocolate, with ingredients and in appearance - from a wide variety of flavours to uniquely hand-crafted designs. They'll definitely have you coming back for more. If you can't make it to Kingsville, no worries! They now have online shopping. 

Habitual Chocolate  - Woodstock
Habitual Chocolate embraces the culinary arts and handcrafts all of their chocolates using beans from small farms located across South America.  This shop will become your go-to chocolate shop. Get some of these sweet treats, delivered straight to your door. 

Forrat's Chocolates - London
Forrat's Chocolates are masters at making fresh quality European-style handcrafted truffles and chocolates. All chocolates are made on-site with only fresh ingredients. Their chocolate lounge allows you to partake in this edible experience. Forrat's is now offering take out and delivery in the London area.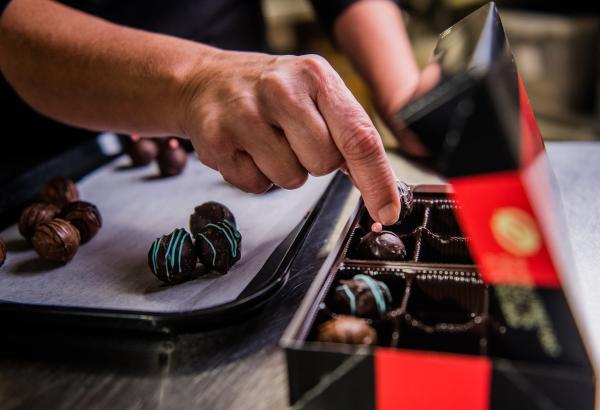 Chocolatea – Ingersoll
Just like the name, Chocolatea offers tea and chocolate. They specialize in small-batch, handcrafted, artisanal chocolates. This shop does everything by hand, using local products. Currently, Chocolatea is offering online ordering for select items, all available for pickup.   
Ontario's Southwest is the home to culinary wonders, including the best artisanal chocolates around. To see more of our great region, be sure to visit the Next Stop:Taste series for episodes that will direct you towards even some unforgettable moments.
---
---