With more than 900 kilometers of Great Lakes shoreline, it's no wonder Ontario's Southwest is home to an abundance of beaches across our region.Many beaches are well known for Ontario sun worshippers however the following collection fly under the radar making them perfect for those looking to escape crowds and still get their splashing good time on.
If you are looking for a quiet beach, then Ipperwash is for you. Located on the shores of Lake Huron, Ipperwash Beach is one of the longest freshwater beaches in Ontario. The shallow waters and less populated area makes this the ideal waterfront escape for families looking to relax in the sand. The bounty of lake also makes these waters a fantastic destination for fishing and boating.
Known for its fabulous fishing, boating, and camping, Mitchell's Bay is also home to a beautiful and quiet sandy beach perfect for the whole family. Kids can enjoy a playground right on the beach or take a hike on the Lakeshore Trail to enjoy unique vistas and view wildlife.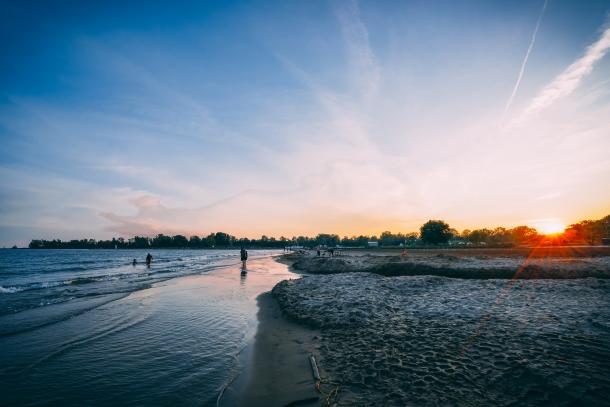 Port Burwell is often referred to as the jewel of Lake Erie's north shore and when you first set sight on the clean, sandy beach, you'll immediately understand why and how it received a Blue Flag certification. The shallow waters make this beach ideal for swimming and great for families. Plus there's beach volleyball nets too!
This small, sandy beach is a great choice if you're looking for a destination without a lot of hustle and bustle. The beach has earned a Blue Flag designation for its commitment to strict water quality and safety standards.
On the north shore of Lake Erie, about seven kilometres southwest of Dunnville. Vehicle access is via King's Row. The undeveloped shore includes one kilometre of pebble beach and 100 metres of beach with fine sand. Approximately 60 hectares is forest and wetlands.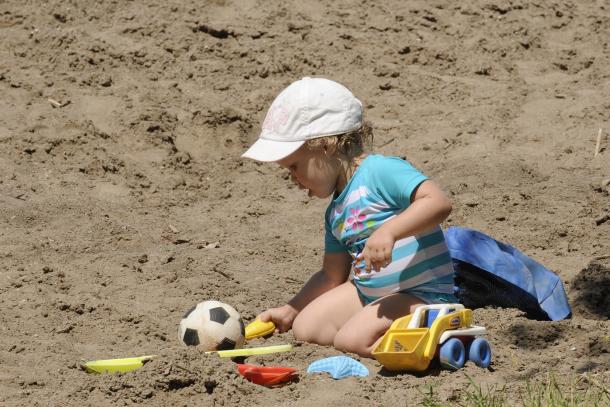 Rock Point Provincial Park is home to a sandy beach with a gradual drop off and a smooth rocky ledge. This rock ledge is not your average rocky surface, it's perfect for kids as it's full of fossils. There are also hiking trails and a dog friendly beach for family pets.
Colchester Beach (Currently closed)
Once you make it to Colchester Beach in Essex, you'll feel like you've discovered a beach only locals know about. The beach is sandy and cozy with not a lot of traffic making it great for the whole family. The long summer days you'll get in the region make for full days of swimming in the waters of Lake Erie. Not to mention, there's beach volleyball too!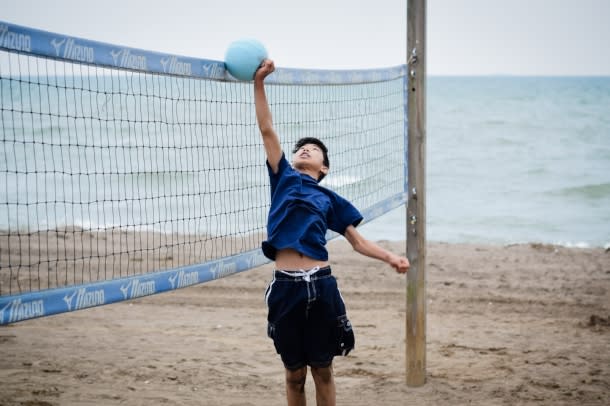 Please take a moment prior to your visit to confirm that the places you plan to enjoy will be operating when you arrive. The partner listings in our Things To Do section are a great resource to find operator websites and phone numbers.
---
We are so lucky to have beautiful natural areas in Ontario's Southwest to enjoy. Let's take action to protect our precious natural spaces. Click here to join the #ForTheLoveOfParks movement and learn 5 ways you can help keep parks clean and safe.