Thank us later for your curated Kingsville/Essex County bucket list. We've gone ahead and mapped out all the must-see, do,  eats (and drinks) in Kingsville and surrounding areas!Take a look...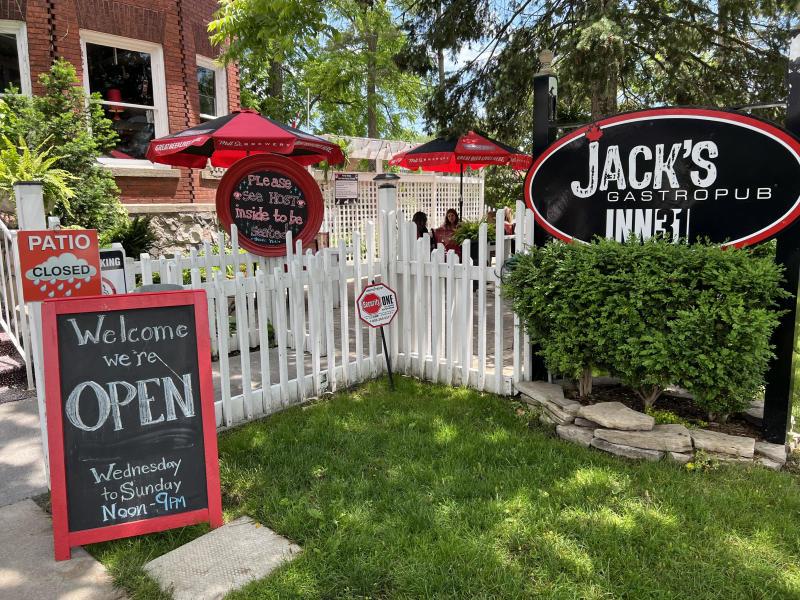 Lunch at Jack's Gastropub
I've said it before, and I'll say it again, visiting Kingsville just isn't complete without having lunch (or dinner) at Jack's.

This longtime local favorite is nestled in one of Kingsville's beautiful century homes, featuring all your favorite pub staples, with a twist you didn't know you needed! Locally sourced ingredients ensure the utmost freshness and quality in every dish. Jack's is most famous for creating the best burger in town, offering daily burger features as well as breaking the mold with a unique take on your classic perch dinner!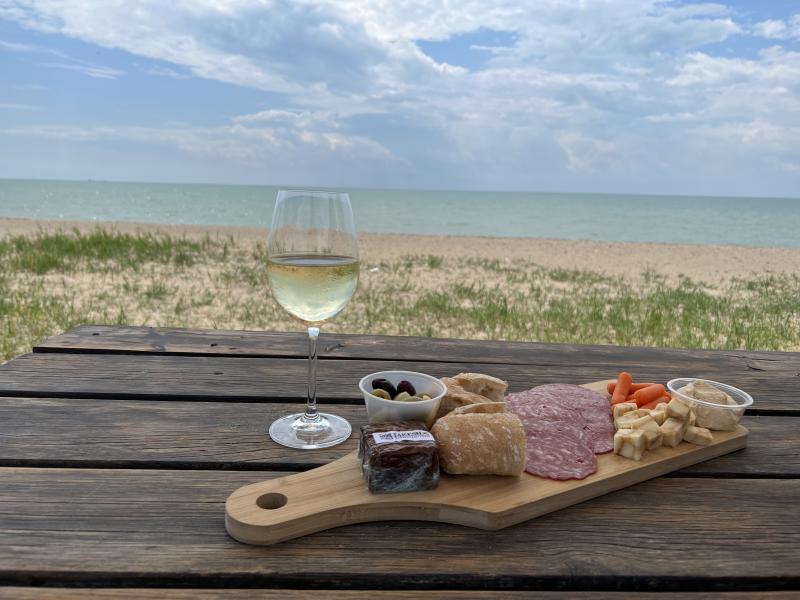 Picnic at Sprucewood
Picture this: sunshine, a cool lake breeze, wine and charcuterie.. Does it get any better than that?! 

Sprucewood Shores Estate Winery is a beautiful winery located in Amherstburg, about a 20 minute's drive from Kingsville. This property is located on the beachfront, and offers picnic lunches for any budget. You're able to grab a curated picnic basket for $28, or charcuterie cone for $10 and head down to the beach to enjoy. They have picnic tables and lawn games available to rent, and on weekends a Beach Hut that serves wine!

Hot tip: bring a blanket and set yourselves up in the sand.

If you want to spice things up, they collaborate with Proper Picnics to set up the picnic of your *dreams* (reservations are required for this). 

Bonus points: they're pet friendly!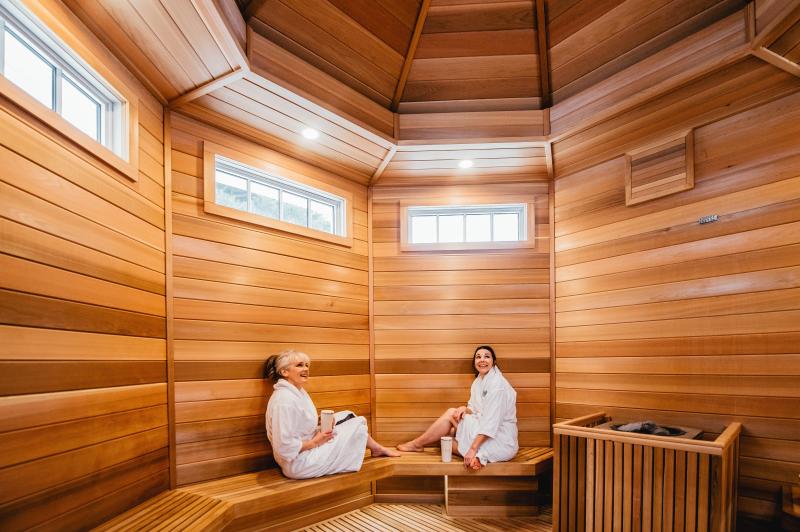 Spa Day at Estate of Health
This peaceful spa is one of Kingsville's hidden gems. I, myself have been many times and continue to tell everyone about the amazing experiences I've had at Estate of Health. 

Day spa passes are available, and give you access to the lush gardens, heated salt water pool, sauna, meditation room, and outdoor shower with essential oil salt scrub. If you're looking to up your self care game, Estate of Health should be at the top of your list! 

In addition, they offer a variety of  *the most* relaxing treatments (which gets you a day pass $10 off). My favorite is their head to toe package, which includes an Indian head massage, followed by reflexology.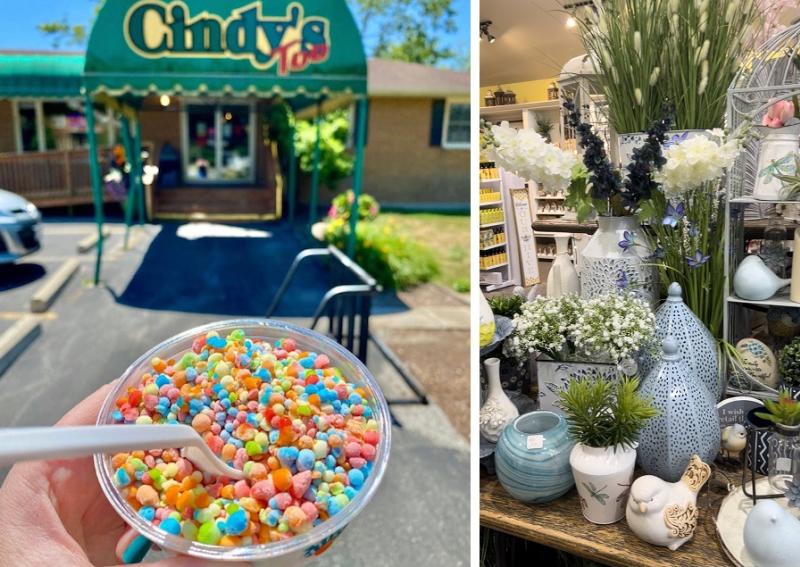 Ice Cream & Shopping at Cindy's
Cindy's is such a Kingsville staple! Filled with home decor, clothing and jewelry, plants, unique gifts, and famous for their aisles of flavored olive oil, Cindy's is a one stop shop for everything.

Work up an appetite while your shopping? Cindy's has recently added a food truck, offers ice cream (hard and Dippin' Dots), and also makes a variety of artisan coffees! They have lots of outdoor seating available for you to sit, and enjoy. I can easily spend hours here, and now, you will too!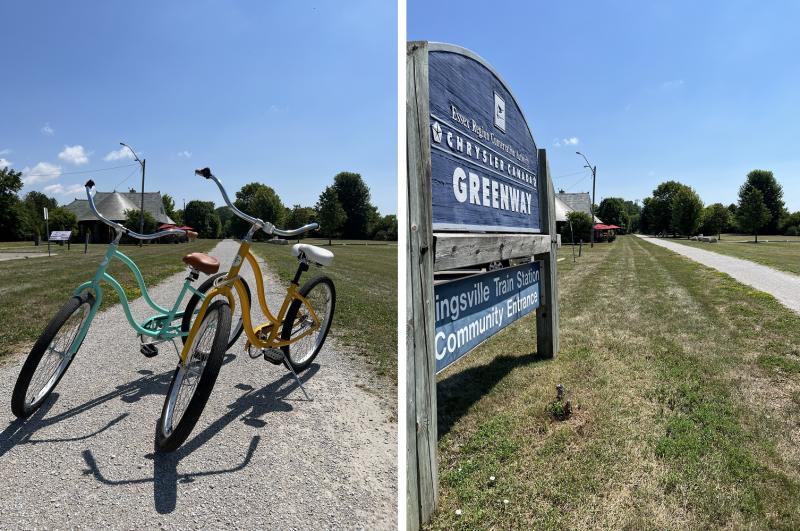 Bike through the Greenway
Spanning from the outskirts of Windsor, all the way to Leamington, the Chrysler Greenway is 45km from start to finish making it the perfect spot for both serious, and leisurely cyclists (me, being the later). 

With plenty of access points in our beautiful town, you're able to park and ride, and even stop for a beverage along your way!  We suggest Mettawas, for a quick bite and a cheeky glass of wine.

Bonus: if your tire goes flat, or need a quick fix, they have a little "fix-it" station right alongside Mettawas patio on the trail.

Double bonus: Distinctive Inns offers complimentary Tuesday Cycles cruiser bikes to our guests.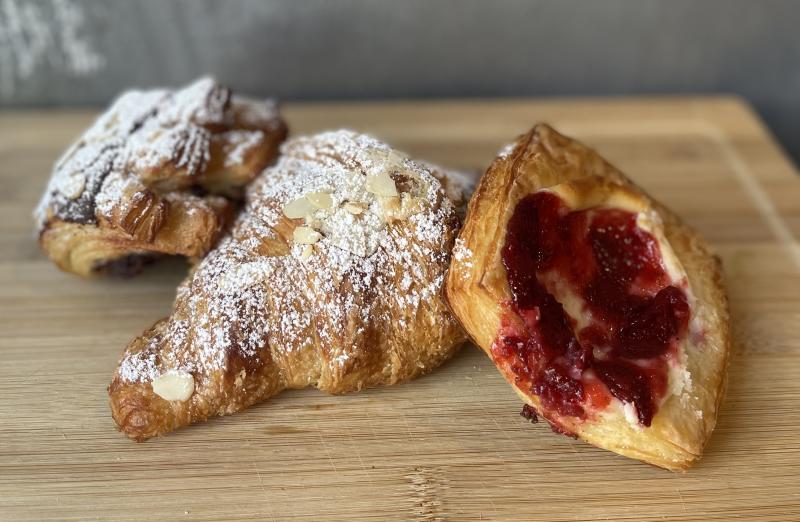 Visit Miller's Bakery
Miller's Bakery is open from Friday-Sunday, and there's a reason that people line up out the door. My absolute favorite item they sell is the almond croissant, do yourself a favor and try it, they are BEYOND delicious.  

Miller's bakes their own bread, sells a variety of sweet and savory pastries, and in my humble opinion, is an absolute *must* when visiting Kingsville.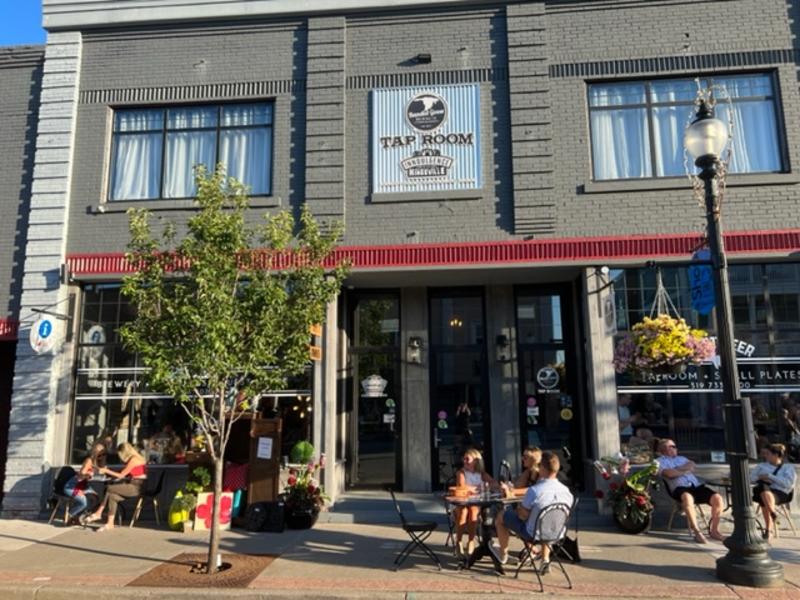 Local Brewery Tour
We are lucky to have 3 unique breweries here in Kingsville, our favorite being our very own of course, Banded Goose Brewing Co! 

Banded Goose is a brewery/taproom concept, boasting some really great flagship and creative one-off beers. We have thirteen beer taps, a killer food menu, cool merch, and retail beer available in house. 

Hot tip: Currently we're offering big discounts on our Flying V and Jack's Golden Ale cases. If you love our beer, don't miss out on this limited time offer!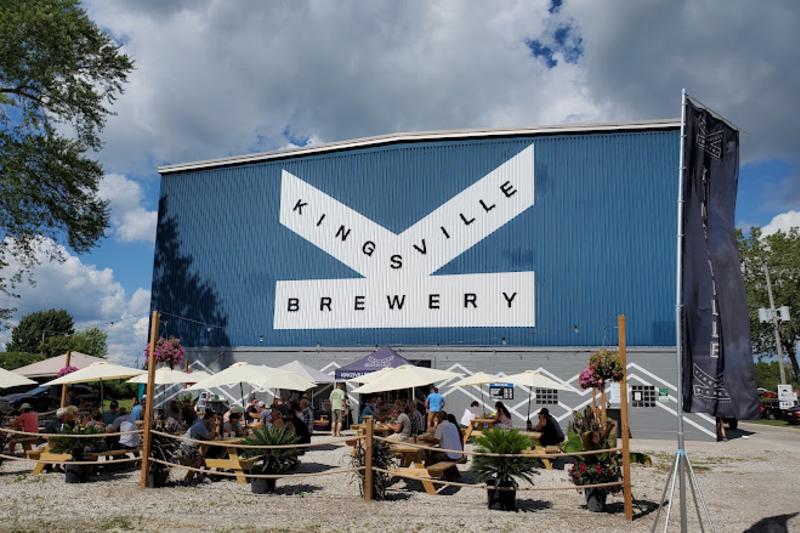 Another great local brewery is Kingsville Brewery, which boasts a Taphouse located on Main St, as well as a beautiful outdoor Biergarten close to the lake, on Park St.

Fun Fact: Kingsville Brewery was founded by former NHL goalie Marty Turco.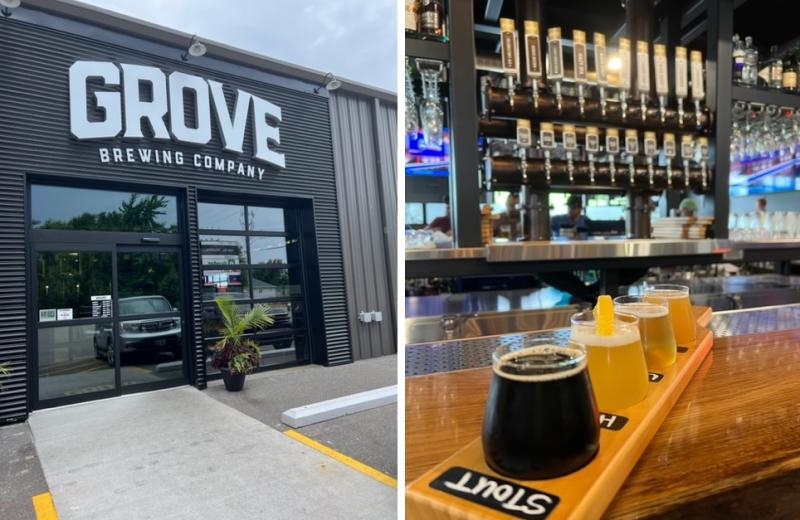 Last up on the docket is the new and improved Grove Brewhouse, located on Wigle. With a new, sports-bar vibe, the Grove is your go to for beers over a game! 
Woodfire Pizza at Wineology
We absolutely had to include grabbing a woodfire pizza from our neighbor, Wineology. Joe and his team combine the authenticity of woodfire pizza with creative flavor pairings, like my favorite, the "Alex" which combines honey, mascarpone, mozzarella, fresh pears, proscuitto and walnuts (drool).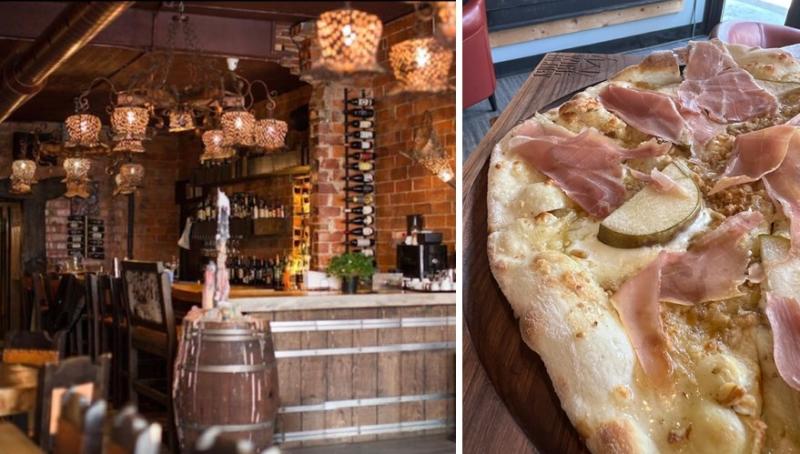 Check out Lee & Maria's
Ever wonder where we get all the cool, locally sourced snacks in our guest rooms? Introducing our favorite market... Lee and Maria's! Packed with fresh produce, artisan snacks, specialty meats and cheeses, pre-made meals, local wine and beer (find Banded Goose tallboys here), and quite honestly, so much more!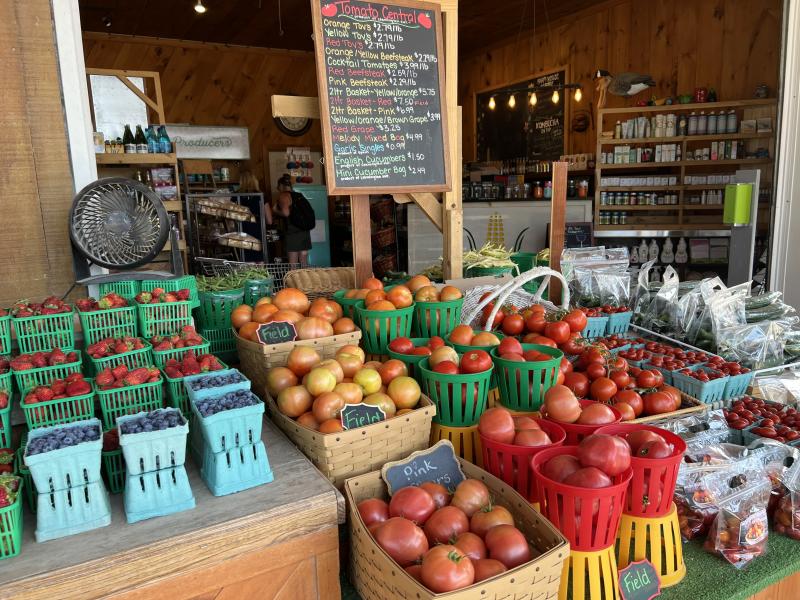 Lee and Maria's also does a subscription box. Check out more on this here: https://leeandmarias.com/
Stay tuned for the next installment of An Innkeepers Guide to Kingsville this winter.