Tired of hotels and want to try something new? Why not check out these Airbnbs near the water. Ontario's Southwest has some of the best go-to destinations for your summer getaway.
Canatara Park Beach
Starting at: $95/night
Enjoy a city life feel, as you stay at this trendy two bedroom apartment! This Airbnb is close to downtown, has a brand NEW kitchen, extremely comfy beds, and can sleep up to five guests. Within driving distance to Canatara Park and dining establishments all around the area!

Port Stanley Beach
Starting at: $107/night
Pick this newly built cottage in Port Stanley this summer as your vacation getaway! Bring your friends or family as this Airbnb is fully furnished and can comfortably accommodate four guests.  Enjoy the views from the cottage as you look out onto the harbour and Lake Erie. Located steps away from boutique shops, restaurants, bars, and the BEACH!  
Grand Bend Beach
Starting at: $225/night
Need to escape completely from the city? Why not check out The Grand Bend Estate.  This getaway is conveniently located 10 minutes away from Grand Bend beach and gives you full access to the whole farm (26 acres). Sleeps up to ten guests, and has two full bathrooms. Don't miss out on this Airbnb it is sure to be a popular location.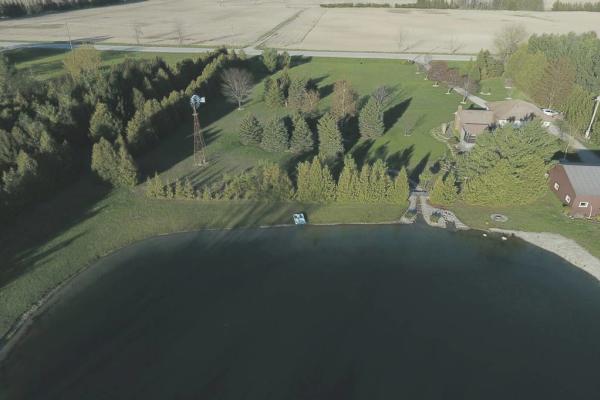 Port Burwell Beach
Starting at: $175/night
You will never want to leave this charming Port Burwell home. This modern home features three bedrooms, sleeps up to eight guests, has a gazebo and a hot tub to maximize your relaxation!  Enjoy Port Burwell as you take a short stroll to the beach or the main street!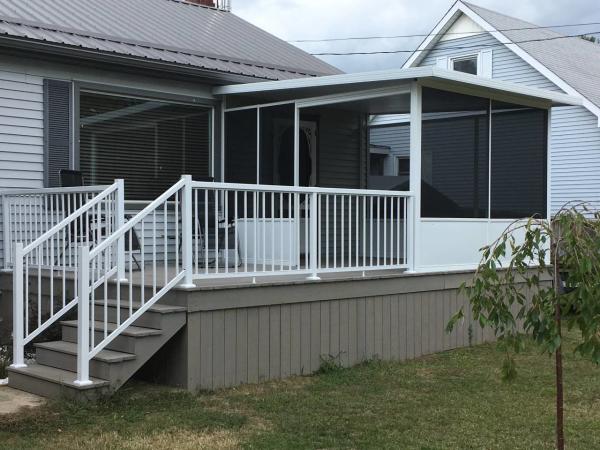 Turkey Point Beach
Starting at: $320/night
If you enjoy private views of Lake Erie, then Martin's Glen Cottages are the perfect fit for your escape by the lake for large groups! There are three separate units and each one comes with a kitchen, bathroom, and sleeps, twelve guests! Close to beaches, wineries, hiking trails, and kayak rentals!
Port Dover Beach
Starting at: $205/night
Right in the heart of downtown Port Dover this century old lakehouse just a stone's throw away from the beach. Within a five minute walk of local restaurants, shops, and parks.  This Airbnb is perfectly located, sleeps up to six guests, and has a fireplace in the yard. Don't miss out, book this Airbnb today!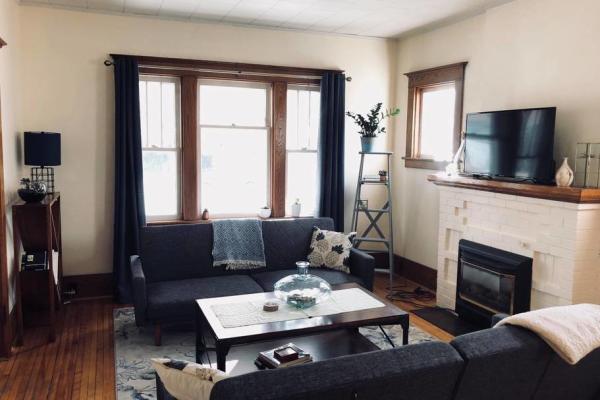 Erieau Beach
Starting at: $165/night
Choose the nature themed "Lily Pad" for your next summer holiday. This cottage sleeps up to eight guests and has stunning views of Rondeau Bay. Enjoy everything this Airbnb has to offer as you go kayaking, have a barbeque on a large spiraling deck or have a relaxing night by the fire.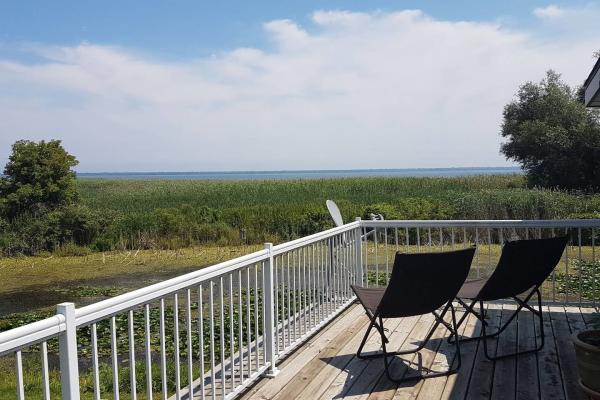 Hillman Marsh Beach
Starting at: $99/night
Hillman March is worth the trip as you indulge yourself with a relaxing getaway to this one bedroom open concept cottage.  This cottage is fully renovated, sleeps four guests, and has a front covered porch. What more could you want as you take a short stroll to the beach, hang out by the fire pit, or relax on the gazebo.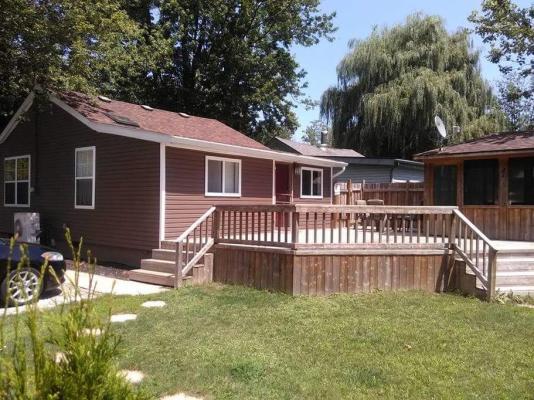 Long Point Beach
Starting at: $109/night
This Airbnb is perfect for a family getaway.  As this property comes with free use of canoes, paddleboats, bikes, and fishing poles! Family's retreat has a fully stocked kitchen, two bedrooms, sleeps four guests, and the beach is right across the street.
Looking to explore new beaches this summer? Well, look no further. We have all the details about Ontario's Southwest go-to beaches right here.