Ontario's Southwest is the perfect region for weekend road trips and short getaways that truly feel like an escape from the everyday. There's something for every taste, whether you're dining at local restaurants (it's a foodie's paradise!), staying active outdoors, or relaxing in peaceful settings. Here are four 48 hour mini vacations across four different counties in Ontario's Southwest: Oxford County, Norfolk County, Haldimand County, and Middlesex County.
Oxford County
Begin your first day in Woodstock, where you'll need to bring your appetite and your stretchy pants. Start the day off right with a coffee tasting at Early Bird Coffee where you can savour coffee that's freshly roasted in house. Next, venture over to Habitual Chocolate to taste some of the finest "bean to bar" chocolate in the province. Finally, take a trip down the road to Upper Thames Brewing Company where they have twelve beers on tap, including seasonal beers on rotation.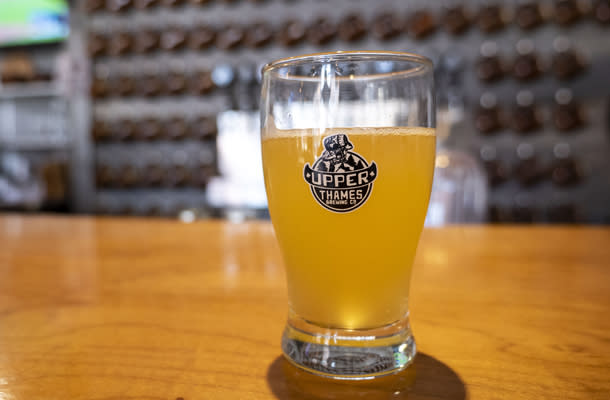 Image above provided by Lauren Yakiwchuk.
Picking fresh fruit and vegetables at Thames River Melons was one of my favourite activities in Oxford County. I picked cucumbers, broccoli, green beans, and even dug up some potatoes. It's not everyday that you get to spend time in the fields, and food doesn't get any fresher than this! If you have some time and want to pick up something unique before you go to your overnight stop, Canada's largest antiques and collectibles market is located in Woodtock. One of a Kind Antique Mall has three floors full of unique antiques and crafts from area artisans. Spend the night at the beautiful Seven Gables Tillsonburg, a family owned and operated bed and breakfast. 
On your second day, spend the morning in the quaint village of Otterville. There's a whopping eight historic sites in Otterville, including a historic grist and flour mill, the fully restored Grand Trunk Railway Station, and the African Methodist Episcopal Cemetery, one of the only remaining Black pioneer burial grounds in Ontario. Go cycling, kayaking, and learn about the history of Otterville on an exhilarating tour with Grand Experiences.
Image above provided by Lauren Yakiwchuk.
Spend the rest of your trip in Tillsonburg. I stopped for a healthy lunch at D'Lish Kitchen Cafe, and I highly recommend the Mexican-inspired burrito bowl, topped with delicious mini empanadas. 
Spend the night at Seven Gables Tillsonburg, an elegant accommodation with spacious rooms and common areas. Cozy up with a good book on their expansive front patio, or enjoy some beverages and good conversation with your travel buddies. The innkeeper, Les, will make a delicious breakfast for you in the morning, too!
For dinner, Indigo Lounge is a healthy, organic restaurant featuring many vegetarian and vegan options on the menu. In fact, I popped back over to Indigo Lounge the following morning to attend one of their outdoor yoga sessions. It's the perfect way to start your day and wrap up a memorable getaway to Oxford County.
Norfolk County
On your 48 hour vacation to Norfolk County, spend your first day experiencing an eclectic collection of breweries and wineries on the Toast the Coast Trail. A few notable stops along the Toast the Coast Trail include the Hounds of Erie (a boutique winery and cidery on picturesque farmland), the Smoke & Gamble/Frisky Beaver Winery (two fabulous wineries that share one amazing patio), and one of the newest breweries in town, Charlottesville Brewing Company. Stay overnight at The Prinn, a modern boutique hotel featuring super stylish rooms and a complimentary continental breakfast.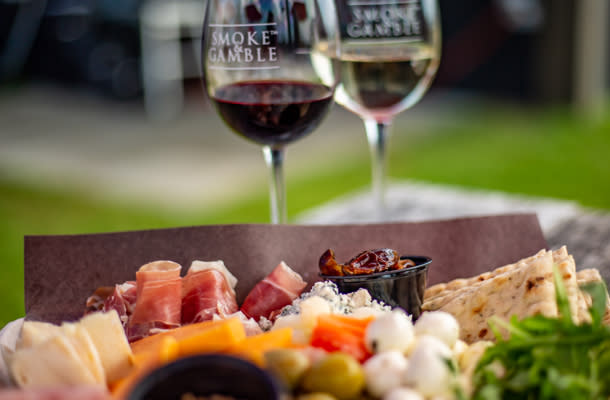 On your second day in Norfolk County, explore the charming town of Port Dover. This resort town has a famous sandy beach, sparkling turquoise waters, a bustling pier, and you might even spot a palm tree or two. Wander up and down the streets of Port Dover to check out its unique shops with everything from boutique clothing and gifts to swim wear and beach toys. Art lovers will want to visit Woodhouse Gallery and see works of art for viewing and for sale by area artists. Feeling a little hungry? The new Mustard and Relish has got the best burgers in town, as well as a whole host of sides like fries, fried pickles, and poutine.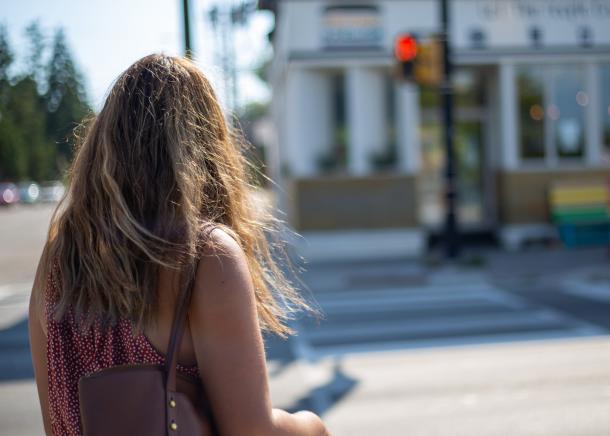 Haldimand County
Haldimand County is an excellent choice for a weekend getaway in Ontario's Southwest. There are a number of fantastic things to do for both nature lovers and those seeking small town vibes. The Cayuga Grand Vista Trail is an award winning path that guides you across the stunning Grand River on a restored and repurposed CN Rail bridge. There are two lookout points on the bridge where you'll want to take the time to absorb those spectacular views.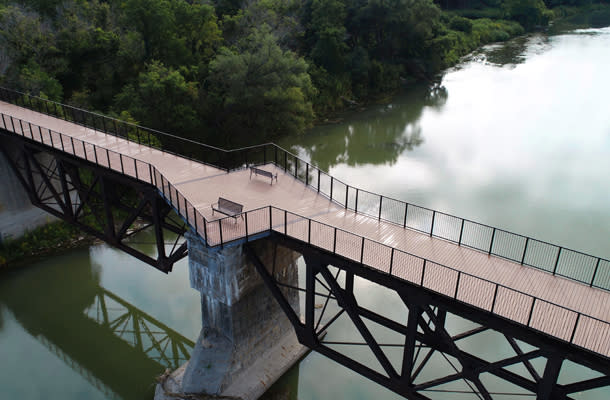 Continuing on to Caledonia, indulge in some retail therapy by browsing the shops in downtown Caledonia. There's something for everyone: modern home decor, records and music, jewelry, gifts, candles, and even some goodies for your pets. Haldimand House is just one of these retail options and they offer a number of boutiques under one roof. Stop for lunch at Victor's Cornerstone for a casual dining experience and delicious food, like burgers, sandwiches, pasta, and more. Victor's Cornerstone has an expansive gluten-free menu, too.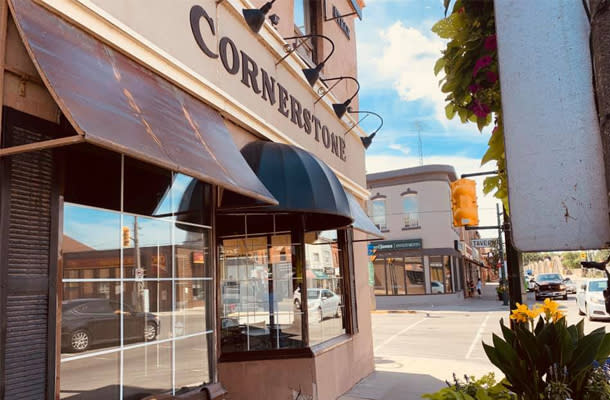 Image above from Victor's Cornerstone's Facebook page. 
Next, venture down to Seneca Park and the Rotary Riverside Trail. The Rotary Riverside Trail extends nearly 6km and runs parallel to the Grand River. It's one of the most scenic places in town with expansive vistas, lush Carolinian forest, and the opportunity to view hundreds of species of migratory birds. You're welcome to walk sections of this gravel trail, or bring your bike to cycle along the river. For dinner, the Argyle Street Grill serves up comfort food like burgers, pasta, and specialty chef's plate meals, whether you're dining indoors or on their spacious patio.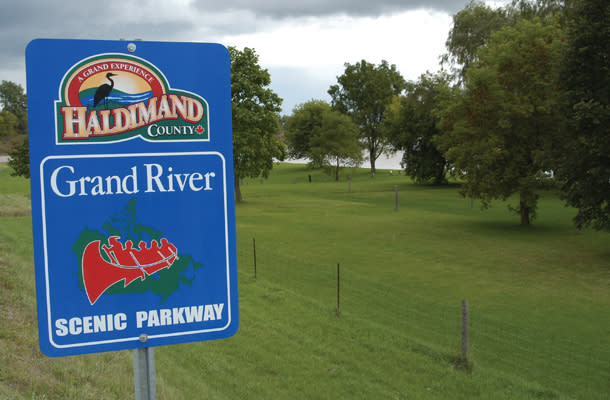 Stay overnight at the charming Grand Corbal Bed & Breakfast in Caledonia. Guests are welcome to enjoy their peaceful garden, a sun terrace, and even a hot tub. The room has many modern amenities, as well as a fully equipped kitchen. Borrow complimentary bicycles to ride all over town, and you'll be treated to a scrumptious breakfast in the morning.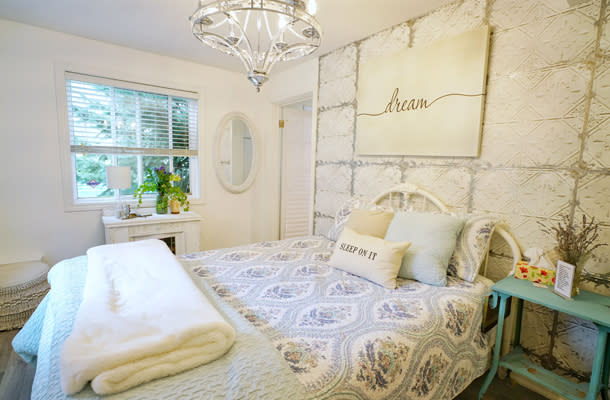 Image above taken by Arienne Parzei.
Middlesex County
Plan an amazing road trip getaway to Middlesex County if you love charming small towns and quiet rural surroundings. Strathroy is a delightful little town about 20 minutes west of London. I suggest walking all over its vibrant downtown core to absorb Strathroy's wonderful heritage architecture and green spaces. Visit the intriguing specialty shops and meet friendly local merchants who will aim to assist you with a personalized touch.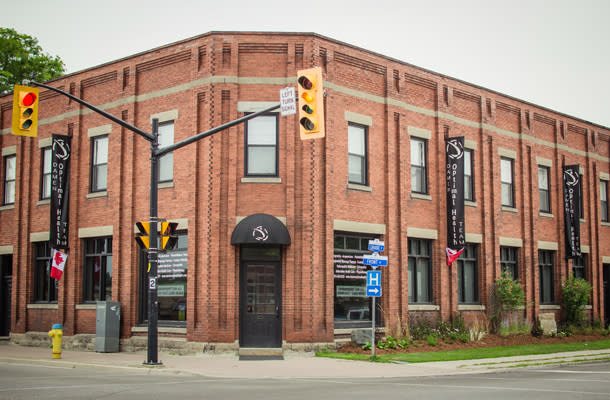 The scenic Sydenham River flows through the middle of town, and it's possible to go for a hike or a paddle here. Alexandra Park is the perfect place for families. There's a splash pad for the kids in the summertime, and you might have the opportunity to meet the resident ducks. Stop for a coffee and baked goods at Artes Bakery or Muggs Coffee.
Once you've worked up an appetite, it will be difficult to choose between all of the exciting restaurant options. The Clock Tower Bistro offers elevated pub fare inside a historic building. Tia's Place is an authentic Portugese restaurant serving up savory traditional cuisine. And last, the Rusty Wrench Brewing Company is a craft brewery and pub offering an inspiring menu of dishes from around the world.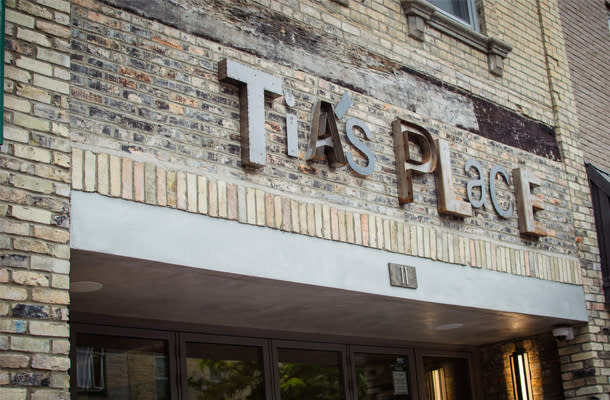 Spend the night at the historic Clock Tower Inn in the heart of downtown Strathroy. Its luxurious guest suites combine antique, Victorian furnishings with modern technology for a comfortable and memorable stay. All of their eight guest suites have private bathrooms, fireplaces, and flatscreen TVs, as well as complimentary Wi-Fi.
To learn more about what you can expect when visiting Ontario's Southwest and how businesses are trying to keep you safe and following government guidelines, click here.
We are so lucky to have beautiful natural areas in Ontario's Southwest to enjoy. Let's take action to protect our precious natural spaces. Click here to join the #ForTheLoveOfParks movement and learn 5 ways you can help keep parks clean and safe.  
---
Lauren Yakiwchuk is a travel blogger and content creator at Justin Plus Lauren, based in Mississauga, Ontario. She loves outdoor adventures, discovering nature, and exploring big cities and small towns alike. Lauren promotes eco-friendly and sustainable travel, including where to find the best vegan meals.