COVID-19 (Coronavirus) Update
The health and well-being of all travellers in Ontario is our number one priority.
Our content should be used for inspiration and future travel planning only. Please follow posted public health guidelines at all times, wear a mask, and limit movement to your immediate area for essentials and limit contact with those outside your immediate household.
The Province of Ontario regularly updates rules and regulations for businesses to operate in the province, please always check the government of Ontario website for updates related to COVID-19.
There are ways to support local small businesses from the comfort of your home, find them here.
If you do venture out in a safe manner and in accordance with guidelines, it's important to note there are many changes when you visit. Here is what you can to expect to see when you visit a business during the pandemic Ontario's Southwest
Before your travel locally, we recommend that you call or check ahead online with each business, festival or event and attractions to ensure you have the most up-to-date information available.
Safe Travels Stamp 
World Travel & Tourism Council (WTTC) in partnership with the tourism industry, including TIAO, created a self-certified Safe Travel Stamp that is based on worldwide industry protocols. The stamp lets you know that the business you are visiting has adopted health and hygiene global standardized protocols so you can experience Safe Travels. There are nearly 250 businesses in Ontario's Southwest that have acquired the stamp for their business with more being added every week! 
Canada's Border Reopening: Frequently Asked Questions
Here are links to information and advice from official authorities regarding the current COVID-19 outbreak. The information around this outbreak is changing rapidly. Below are trusted sources for the most up-to-date information.
Local Health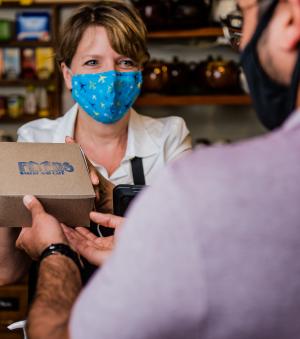 Tourism Industry Partners
TIAO Tourism Industry Association of Ontario
TIAC Tourism Industry Association of Canada
For information on international border crossing and how COVID-19 is impacting travel please click crossingmadeeasy.com. Entry into Canada is only available for residents of Canada. 
For the latest updates from the Ontario government, please visit ontario.ca/coronavirus.
Ontario's Southwest is not encouraging you to travel outside of your local area or break public health guidelines. Ontario's Southwest cannot be held liable if you use the information on this website for anything other than inspiration and do not follow mandated rules and guidelines of public health regions.