Whether you're vegan or gluten free, Southwestern Ontario has many delicious eateries ready for you to take a big bite of! When it comes to finding good vegan and gluten free spots, it can be quite a challenge. This guide will help you discover the best vegan and gluten free food that is being served in the region!
Carrots 'N Dates
If you're looking for a vegan and gluten free restaurant in Windsor, Carrots 'N Dates is a Go-To destination for any 'foodie'! This 100% plant-based and gluten free café offers a wide selection of wholesome food with the freshest ingredients in the area. They believe that food is a driving force for happiness and well-being—their meals are made to make you feel good about yourself and your health!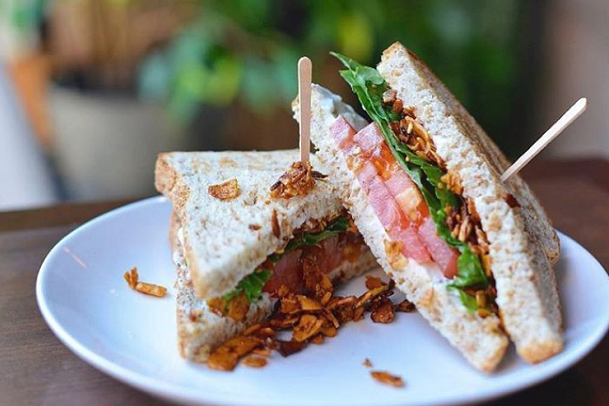 Photo Provided by @carrotsndates
Greens Organic Café
The choices we make on foods have a direct impact on the environment. At Greens Organic Café, they want to create a better future for the progression of plant-based cuisine. They want to make the world a little bit better by serving up delicious vegan dishes for you to try! Being Sarnia's only vegan whole foods organic café, they're sure to impress even the most stubborn eaters with their fresh ingredients and conscientious cuisine. From their freshly baked goods to their extensive freezer collection of hearty vegan ingredients, this little spot has it all!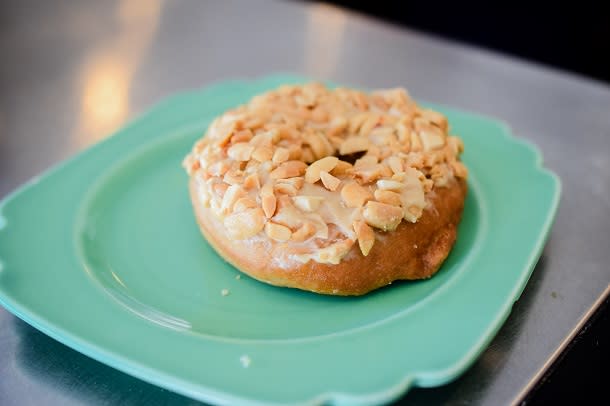 Healthy Mama
Smoothies, power bowls, burgers, tacos and sandwiches are all plant-based at Healthy Mama in Tecumseh, Ontario. They're a dedicated vegan, gluten free, and peanut free eatery! This health hub specializes in a large variety of items on their menu. It's all about creating great tasting food that'll make you feel even better at Healthy Mama! Not only are they a restaurant, but they also have many grocery items for sale. Whether you're a healthy eater or a food lover, this place has plenty of vegan and gluten free options!
Photo Provided by @healthymama_food
Nooch
What do Philly Cheesesteaks, Chili Cheese Dogs, and Mac n' Cheese all have in common? They're all vegan at Nooch! This vegan eatery in Windsor has all your favourite comfort foods without the guilt! Known for their extensive options and unique variations on classic meals, this eatery serves up the best dishes in town. No matter what you're craving, this vegan spot has the perfect plant-based replacement.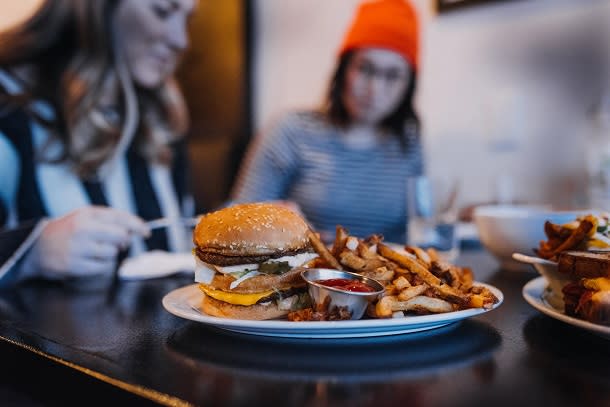 Photo Provided by @emmadavidsonphoto of bordercityliving.com
Chick Boss Cake
Finding vegan and gluten free alternatives to desserts can sometimes be impossible. Located in the charming town of St. Thomas, Chick Boss Cake was made to supply the sweets you've always craved. They also make some of their classic desserts vegan and gluten-free. Although not a gluten free bakery, they pride themselves in creating delicious variations to cupcakes, cakes, donuts, macarons, and butter tarts for those with dietary restrictions. Customize some of their vegan and gluten free baked goods for a special occasion by giving them a call or ordering online!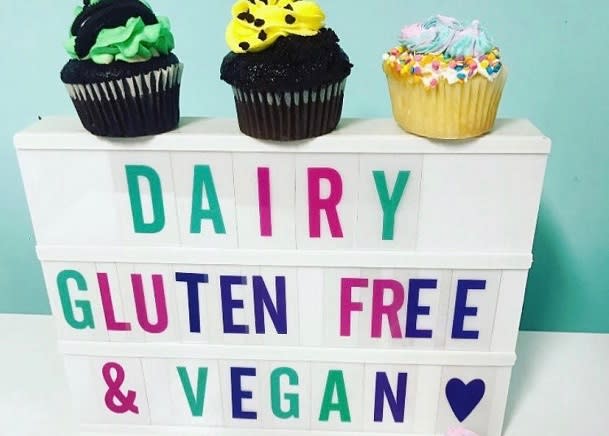 Photo Provided by @chickbosscake
Plant Matter Kitchen
Moving into the town of London, Ontario, Plant Matter Kitchen should be your first stop to everything plant-based. This restaurant and juice bar serves up vegan meals that are organic, delicious, and full of flavour. All of their food uses no artificial ingredients, additives, or chemicals, and is completely processed-free. They strive to cook-up mouth-watering recipes, including their take on a shepherd's pie, cheeseburgers, and even a breakfast burrito! If you're not vegan, this eco-conscious, community-focused restaurant is ready to introduce you to real plant-based food! Do you know what else is cool? They deliver! 
Globally Local
Ever heard of vegan fast food? This unique take on a regular fast food franchise is where Globally Local has all the power and is Canada's first 100% vegan fast food restaurant. They cook-up a combination of breakfast sandwiches, burgers, wraps, tacos, and desserts with a vegan twist! Their three locations in London, Ontario, are buzz-worthy for a reason. Keep an eye out! They also have a food truck that travels around Ontario's Southwest to bring some vegan comfort food right to your hometown!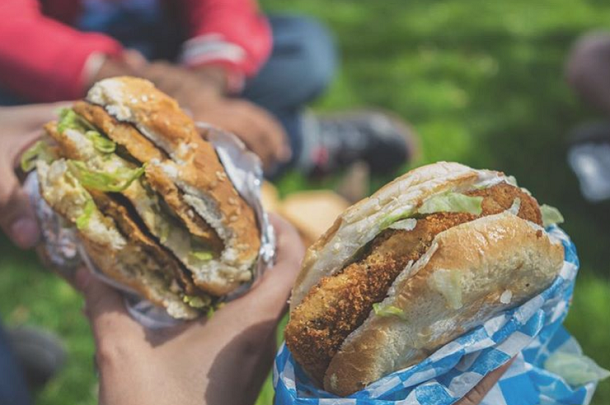 Photo Provided by @vegan.queen
Forgot the Flour
Travel to Windsor, Ontario, and take a quick trip over to Forgot the Flour. This bakery is entirely gluten free. Indulge on a variety of cakes, squares, and classic bakery delights without the flour! There's a reason why they say "gluten free comfort food" in their slogan, this place bakes up the perfect desserts for those with a sweet-tooth. This mother and daughter team strive to create the best variations for your favourite treats! They also use produce from their own garden in their recipes! Their creations will win over even the most stubborn gluten-lovers!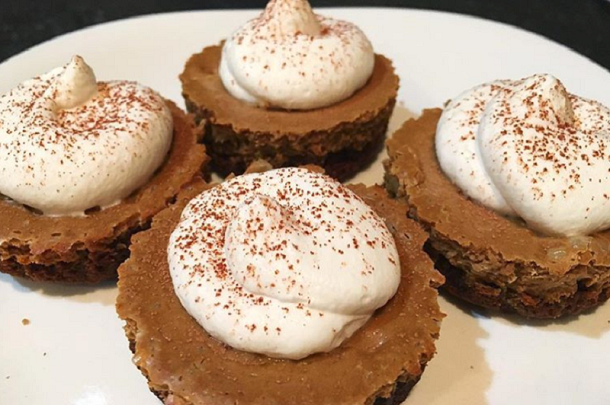 Photo Provided by @forgottheflour.windsor
Trish's Bakery Cafe
Located on the southern point of Norfolk County in the town of Port Dover, Trish's Bakery Cafe is a bucket-list bakery for anyone that's gluten free. This 100% gluten free bakery specializes in freshly baked breads, pastries, pies, and cupcakes. Your belly will thank you once you try some of their delicious baked goods. Known for their incredible service and atmosphere, this inviting small-town bakery will warm you on the inside. Take a trip down to Ontario's Southwest and support local businesses that are loved by their communities.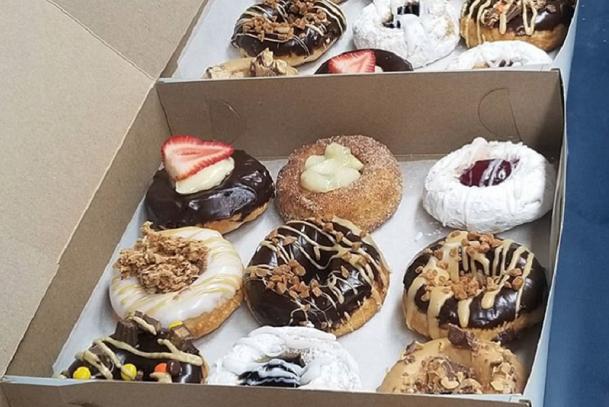 Photo Provided by @trishsbakery
The Root Cellar
Located in the Old East Village of London, The Root Cellar continues to dish out delicious meals all created from locally sourced ingredients. This "farm-to-fork" restaurant takes pride in serving local specialties full of natural flavour! Indulge in their fresh salad bowls, warm soups, and Neopolita-style pizzas, all with vegan and gluten free twists! Their dedication is 'rooted' in supporting sustainable agricultural practices and community foodshed. Check out their creative menus that incorporate seasonal ingredients from the region.