Have you ever wondered how your favourite chocolates are made? Curious about all the hard work and dedication that goes into making the perfect chocolate? If so, Chocolatea's Truffle Camp has the sweetest experience for you!
The truffle camp is run by Chocolatea's owner, chocolatier, and certified tea sommelier; Cindy Walker. From the moment you enter the shop, Cindy welcomes you with open arms! Smell the sweetness of her chocolate shop and have a cup of ethically traded tea, as you listen and learn from someone who has found her passion! Hear the story of how her shop came to be, her experiences, and discover how she makes hand cut chocolates with flavours from local and international places.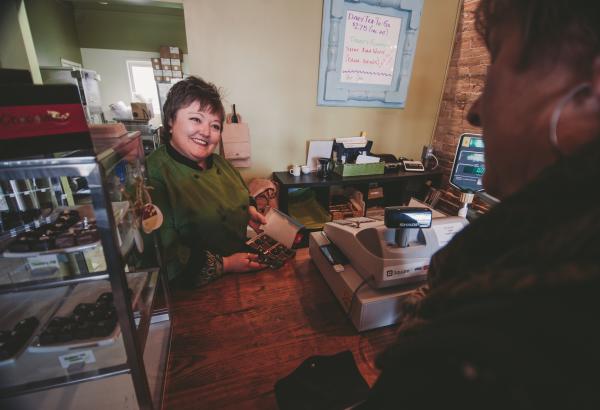 Once you get to know Cindy, go behind the scenes in the shop and become a chocolatier for an evening. Craft your own specialized truffles and practically taste the sweetness as you smell the chocolate aromas around you. The choc-expert (Cindy) will teach you techniques for crafting the truffles that she has spent years perfecting! Cindy will show you how to get your hands dirty and have fun doing it! Throughout the process, you'll learn about different garnishes that are made using local flavours. As if that wasn't exciting enough, you get to decorate your truffles using a variety of textures and designs!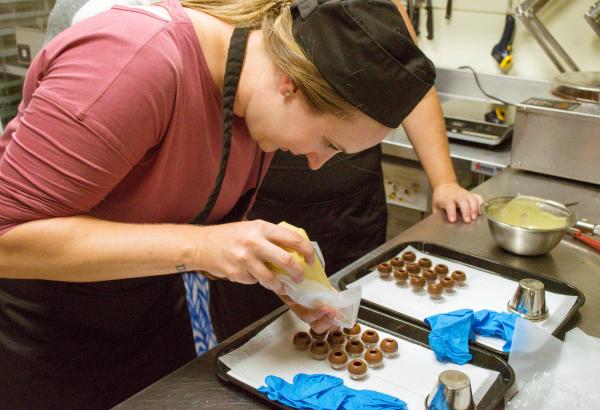 When they are all set, you will package them up with custom Chocolatea wrapping. Every person gets to bring home a dozen! The best part of the experience will be witnessing Cindy's bubbly personality, her passion for her shop, and the welcoming atmosphere she has created!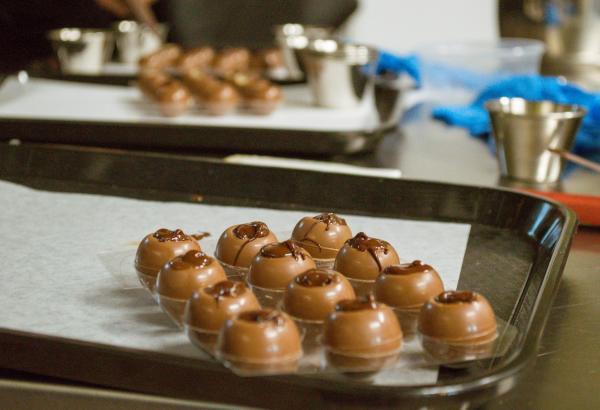 This unique experience is priced at $75 per person. The camp is located in downtown Ingersoll and requires a minimum of 4 people and a maximum of 6 people! Don't miss out on this chocolaty fun and plan your experience now! Click here to see all the available dates! If you can't make any of the dates just call and set up your own date!
---
---