While it's an exciting prospect that so much in the region is opening back up, it still might feel a little nerve-wracking to get out of the house and "travel" again. Taking a nearby trip in Ontario's Southwest feels a little more comforting when you know you have some of the conveniences of home with you.
This is where the beauty of suites comes in. These accommodations in urban settings or small towns allow you a little more space when you're away from home. With the proper kitchen or kitchenette, they can also allow you to make the most of local market goods to bring back to your room for snacking or cooking.
Some of the suites on this list are more adept for those looking to self-cater, while others offer great options for on-site dining and local eateries as well.
Take a peek at this list of great places to live the suite life across the region. There are so many excellent options here for you to choose from!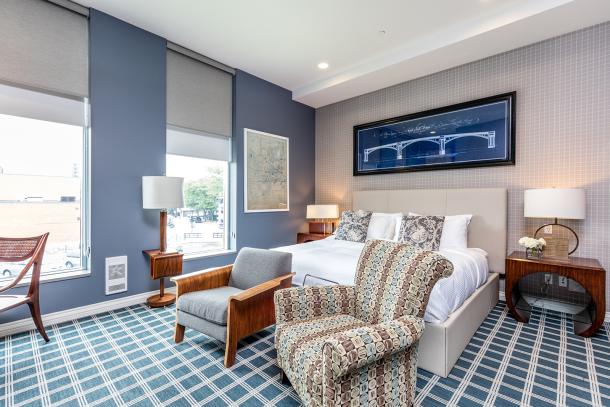 Chatham
Perhaps one of the most unique suites hotel on this list is the Retro Suites Hotel in Chatham. This inspiring, retro-chique hotel is inside a whole city block's worth of historic buildings. It draws its inspiration from 50's, 60's and 70's Americana, which can be found throughout the hotel and in each of their themed rooms.
At Retro Suites, the focus here is less on the kitchen amenities, and more on the uniquely themed rooms. Each room is equipped with a wet bar, fridge, microwave and coffee maker. Their themes range from the sports themed "Game Time" suite, to "The Study" to the "Pop!" suite, among others.
Whichever suite you choose, make sure you take a moment to go around to the back of the building. They have a whole row of vintage diner and shop storefronts, which makes you feel like you've been transported back to the 1950s.
On this suite retreat, there are several delicious meal options available nearby. The Chilled Cork is the Retro Suite's on-site restaurant. They have everything from delicious breakfasts to tasty late-night treats. If you're looking for a meal away from the hotel, you can either head to the new off-site restaurant by Retro Suites called Loaded 2 Go, or you could grab a takeout meal from Mamma Maria's Ristorante. Mamma Maria's is about a 10-minute walk from the hotel, and they have delicious Italian fare with large portions. For your own cooking, head to Sarah's Farm Market to gather fresh local produce and ingredients to cook up a tasty meal.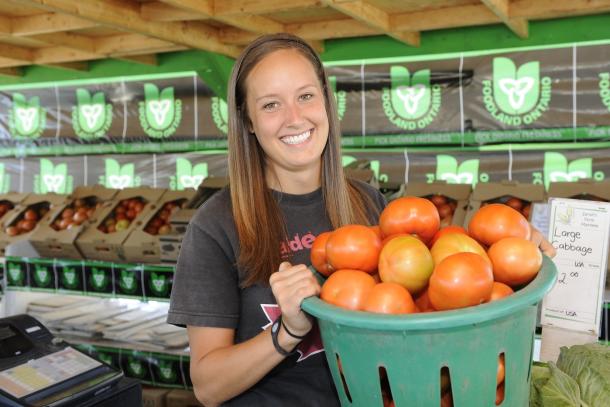 For a few local indulgences while you're in Chatham, head to Sam's Percolator for some coffee. They also have a great selection of breakfast and lunch foods. Nothing pairs with coffee quite like chocolate. Head to Bella Chocolatier and Gifts for some sweet chocolates to bring back to the hotel with you.
Finally, don't forget to stop by Sons of Kent Brewing Co. to sample or take out some craft beer during your suite staycation in Chatham. They have an excellent selection of delicious beers, and they've recently opened a great new patio.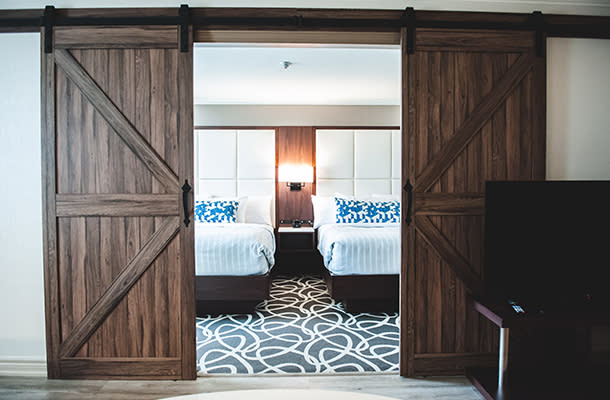 London
Another stop on this selection of suite life retreats is at The Park Hotel in London. This hotel offers a range of types of suites, with all sorts to offer in terms of luxury, spa amenities and mini kitchenettes. Your best bet is to come for this suite retreat on the weekend, since this is when more is going on in the city.
One of the best things to enjoy during your time in London is to take in the local markets. First of all, you can head to Covent Garden Market. It's London's original market, and has been in operation since 1835. They're open on a daily basis, with plenty of food and other unique items for sale. If you're visiting on the weekend, you can look forward to their Saturday outdoor market, where they have VQA wine vendors open for business so you can sip in between shopping trips.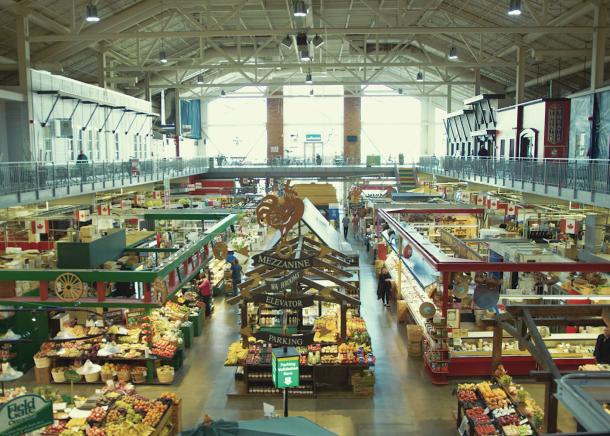 Better yet, you can double down on your market outings on the weekend by heading to the Market at the Western Fair District. They have many different vendors, selling everything from food to home decor and specialty gifts.
During a visit on the weekend, make sure you take advantage of the city streets being closed to vehicles. They open up the streets in downtown London. It's the perfect way to stroll through the city, and stop and shop along the way. Make sure you take the time to visit Black Walnut Bakery Cafe for a specialty coffee and a tasty dessert.
If you're on the hunt for a celebratory pint to top off your time in London, make sure you head to Toboggan Brewing Co. Not only do they have tasty craft beers, but they also offer a full food menu, with options for takeout as well.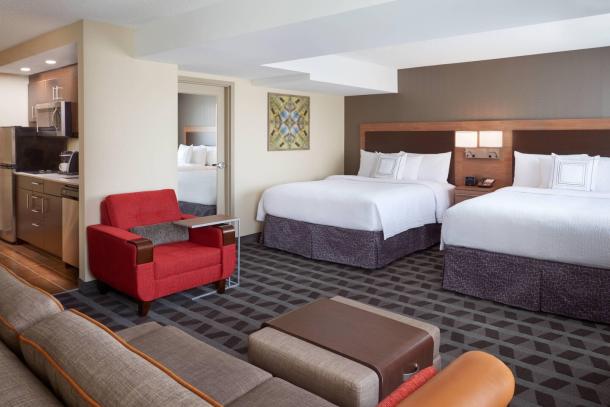 Windsor
A stay at TownePlace Suites Windsor in the downtown means that all your suite desires of self-catering will be brought to life. TownePlace has an excellent collection of suites to suit your needs.
You can choose from either a studio or suite layout, several of which have spacious desks for those who need to get to work, and all of which have their own kitchen. The kitchens have a fridge, cooktop, microwave and a coffee machine.
When you're ready to get to cooking, there are several wonderful markets to visit in Windsor. Remark Fresh Markets has a great selection of farm-fresh produce, meats and specialty items. They also have rotisserie chickens and prepared meals that are easy to grab and go, and a salad bar. It's located on Howard Ave., about a five minute drive from the hotel.
If you're interested in exploring another market, Windsor Market Square on Ottawa Street also has a lot to offer. Better yet, if you find yourself living the suite life on a weekend, the Downtown Windsor Farmers' Market's new Holiday Market runs every Saturday from 10 A.M. until 2 P.M. until December 12th.  
Don't worry, if you aren't looking to cook too much for yourself, you can also find some delicious ways to take out food during your stay. Bubi's Awesome Eats is a Windsor staple, and has even been featured on Food Network. Bubi's is more than just your average BBQ joint. You can order everything from a delicious sandwich or burger to a tasty loaded salad. You'll find yourself drooling over the menu, I can guarantee it!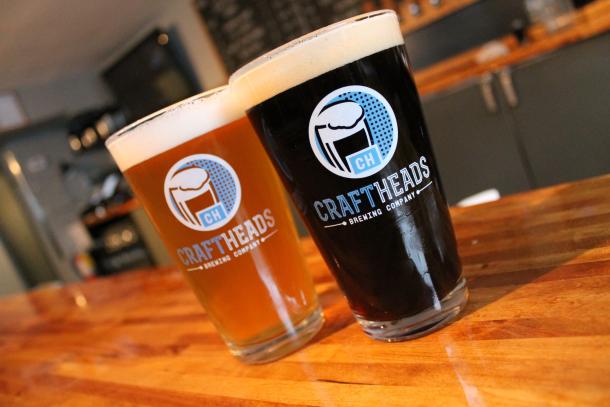 Top off your suite experience in Windsor by sampling a dessert from Heavenly Twist Artisan Style Ice Cream. You can also grab some delicious beers from downtown breweries such as Craftheads and BREW.
Sarnia
Your suite retreat in Sarnia comes with a lot of options for where to stay. The Insignia Hotel, the Best Western Plus Guildwood Inn,  and the Hampton Inn by Hilton Sarnia/Point Edward to name a few all offer large rooms.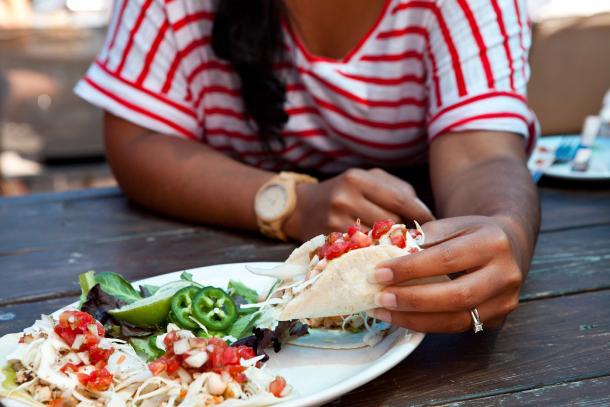 If you're coming to Sarnia, try to plan your stay so you'll be there on the weekend. Saturdays are when the Sarnia Farmers' Market is running in full swing. You can get everything from fresh, local produce, to specialty meats and cheeses, to a selection of wine.
While you're walking around, take a moment to grab a delicious coffee or treat from Blackwater Coffee Co. You can also take a moment to stop at Refined Fool Brewing Co. for a selection of craft beers. Both of these spots are located downtown.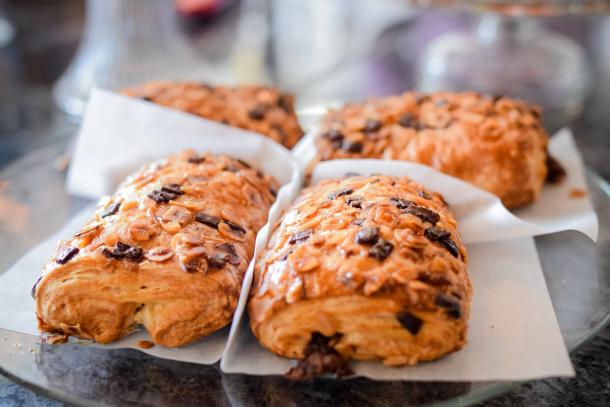 Port Stanley
An escape to Port Stanley will truly feel like just that. Coming to Port Stanley feels like you're a world away from it all. The charming Kettle Creek Inn is a beautifully maintained historic inn. Its history started as a personal residence, built in 1849, and over the years it has slowly expanded to the inn it is today.
One of the great things about the Kettle Creek Inn is that each of their luxury suites has its own separate exterior entrance. You can choose from all different types of rooms for your stay each with a variety of amenities.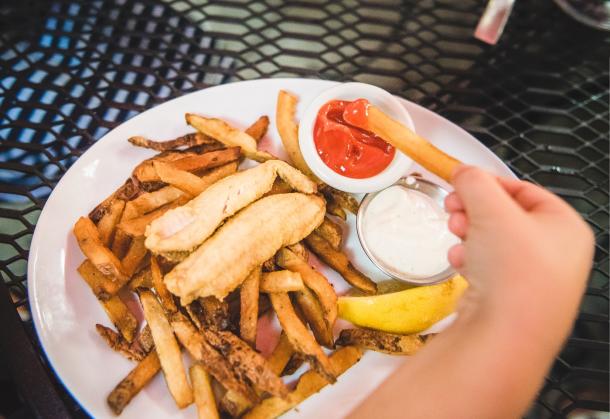 When you set out for meals, make sure you stay at the inn for at least one. The Kettle Creek Inn restaurant has an excellent patio and a delicious restaurant on site, filled with fresh and exciting options. Their cocktails are worth sampling too!
After a meal at the inn, make sure you walk right down the street for a tasty scoop of ice cream at the famous Broderick's Ice Cream. If you're looking for a pick-me-up, then head to the Village Square Coffee House. They offer several types of specialty coffees for you to enjoy.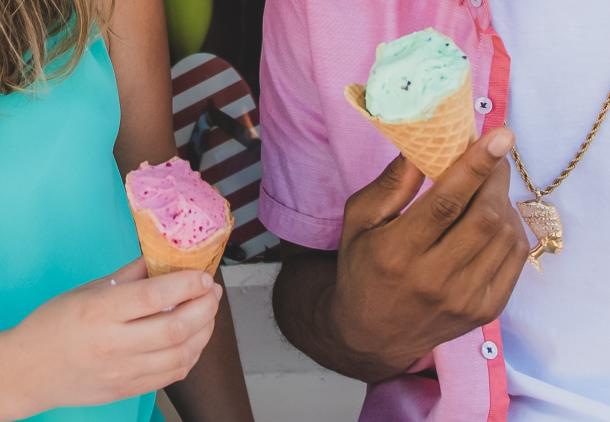 Once you inevitably feel full and satiated, head down to take a stroll along the waterfront. There is a nice long path to take you from Kettle Creek (start at the visitor's centre), to the end of the pier and around to the beach. It's a beautiful walk on a nice day.
If you're on the hunt for something that will give you an excuse to jump in the car before heading back to the inn, head to DeBackere Farm Market for some local fruits to snack on.
If you haven't been swooned by one of these properties or the abundance of tasty delicacies you can enjoy in one of our suite life destinations, then I really don't know what more you could be looking for! There are so many great places to stay, and so much to eat in Ontario's Southwest.
---
To learn more about what you can expect when visiting Ontario's Southwest and how businesses are trying to keep you safe and following government guidelines, click here.
Bri Mitchell Bio
Bri is an Ontario native who has spent many years living abroad, but has been happily rooted back in this beautiful province for the past three years. She loves writing about travel experiences to discover in Ontario, including all things nature, food and culture. You can find her canoeing, swimming and visiting farmers markets across Ontario in the summer, and snowshoeing or curling up with a good book and an Ontarian Pinot Noir in the winter. You can follow along with her journeys on Instagram @mstravelingmitch.