Learn about Oxford County's delicious farm to table eats and fresh artisan cheese.
In my first week at Ontario's Southwest, I spent the day touring and tasting some of the best food and drink hot spots that Oxford County has to offer.
Our first stop at SixThirtyNine, a modern, homey restaurant serving local farm to table food, was a pleasure from the moment we entered the crisp, yet cozy Woodstock home-turned-restaurant. The soft indie music reinforced the tranquil blue and white environment, which complimented the food beautifully. From the moment they brought out the first plate, a Trout Crudo, it was clear that a lot of love and care goes into every one of their dishes. The presentation was bright and colourful with a minimalist twist, and the fish itself, which was from a local spring fed trout farm, was fresh and delicate, melting in your mouth the second you'd place it on your tongue.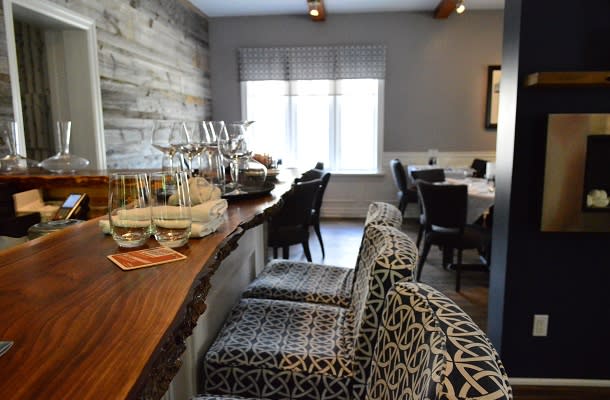 With only about ten staff, it's amazing the amount of work they put into every dish at SixThirtyNine. From foraging wild leeks and fiddleheads to making their own bread with Oak Manor Mill, everything is done in house. Although they've always been conducive to supporting agriculture and have built a strong relationship with local farmers, over the past year SixThirtyNine has been running a family farm just outside of Woodstock where they grow their own food. From the beautifully green and delicately rich ricotta-stuffed ravioli, to the thick, creamy potato and leek soup, for Chef Eric Boyar everything on the menu is about putting food on the plate people really appreciate and enjoy, and getting people to question where their food is coming from. He believes that running the restaurant is like taking care of something that's living; you always need to feed it and nurture it, whether that means making your own bread, curing your own meat, or making your own ricotta in house.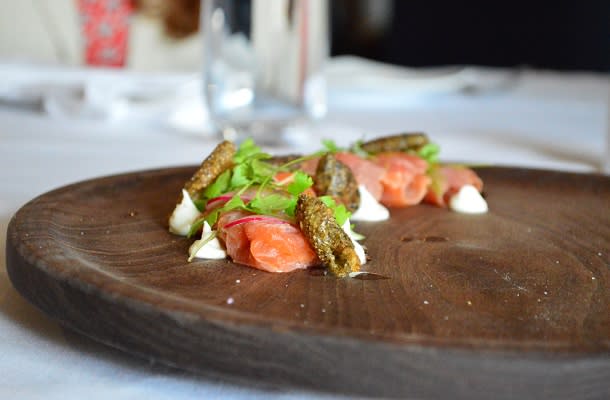 SixThirtyNine buys chocolate for their delicious desserts from Habitual Chocolate, our next stop. Upon walking through the doors, the enticing smell of melted chocolate washed over us, making us crave the rich taste of their bean to bar chocolate that has seen the likes of celebrities such as Keith Urban, Shakira, the band KISS, and more. As we continued into the store, we were welcomed by an open production area where we could watch the Swiss trained chocolatier, Phillippe, hard at work.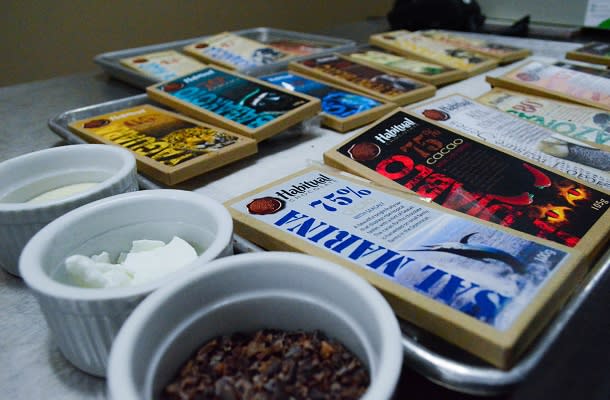 Although Habitual Chocolate is the smallest of the only four chocolatiers that do bean to bar in all of Ontario, it has the largest selection, gathering beans from 50 different countries and having six to nine countries worth of beans in stock at any given time. With only 3-4 ingredients (sugar cane, cacao beans, cacao butter, and milk for milk chocolate), the chocolate can contain anywhere from 40-100% cacao bean, compared to about 8-12% in commercial chocolate bars. In order to avoid a bitter dark chocolate taste due to the high percentage of cacao bean in the bar, Habitual only ever uses beans from one country of origin per bar, keeping an eye out for different acidity levels, and milder, fair trade beans. On our visit, Phillippe made it clear that this method of chocolate making is not for someone trying to get rich quick, as cacao beans are much more expensive than milk; instead, Habitual Chocolate is here to educate people about what chocolate is compared to what we are used to. With a "try before you buy" attitude, Habitual puts its customers first, aiming to find the perfect chocolate for every person who walks into the quaint, authentic store located in Woodstock, Ontario.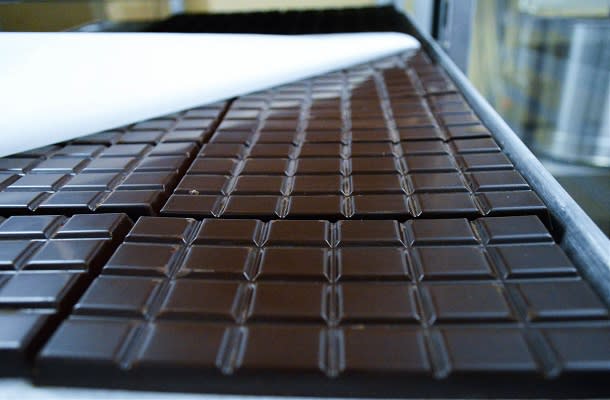 Our last stop of the day was at Gunn's Hill Artisan Cheese, a small, family-run artisan cheese plant in Oxford County, the Dairy Capital of Canada. Owned by Shep Ysselstein and Colleen Bator, Gunn's Hill carries 13 different types of cheeses, most of them made with cow's milk that they get from Shep's parents' farm next door, Friesvale Farms. However, they also get milk from water buffalo and they process two types of cheese from hand milked goat's milk on behalf of Crossroad Farms.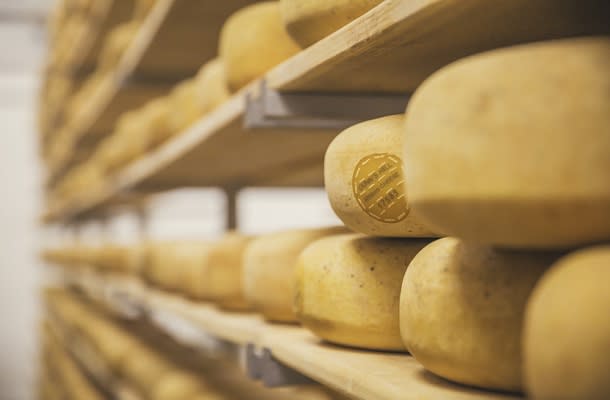 Since their opening five years ago as of August, Gunn's Hill has doubled in size, selling their cheeses in over 300 locations across Ontario. The original three cheeses that Gunn's Hill has carried since its inception are the Handeck, which is made using the same methods as a Swiss mountain style cheese; the Five Brothers, which combines traits from Gouda and Appenzeller cheese; and the Oxford's Harvest, which is modeled after a Swiss cheese called Mutchli. Apart from those, they carry a large variety that hits both sharp and smooth flavours, from the Tipsy cabernet merlot soaked cheese to the Brigid's Brie, which is free of stabilizers and preservatives. With such a diverse assortment of cheeses, there's something for everyone at the family run Gunn's Hill Artisan Cheese.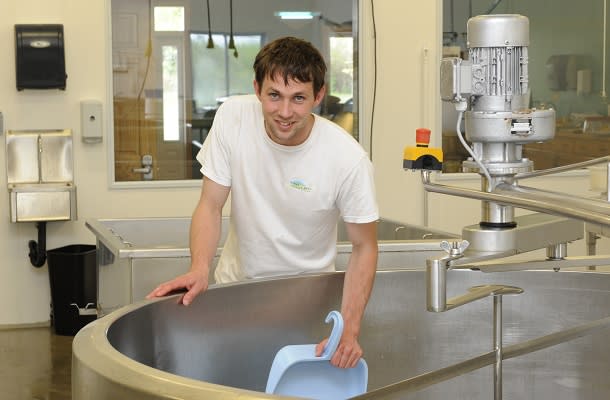 From tender trout to tasty chocolate, these stops make for the perfect tour of Oxford County.