Think of your favourite Canadian winters. Calm snowflakes falling to the ground, crisp cold air, skating with hot coco in your mittens and best of all – maple syrup. Richardson's Family Farm understands the importance of celebrating this honoured local tradition and has used it to share a perfectly crafted experience, from their family to yours.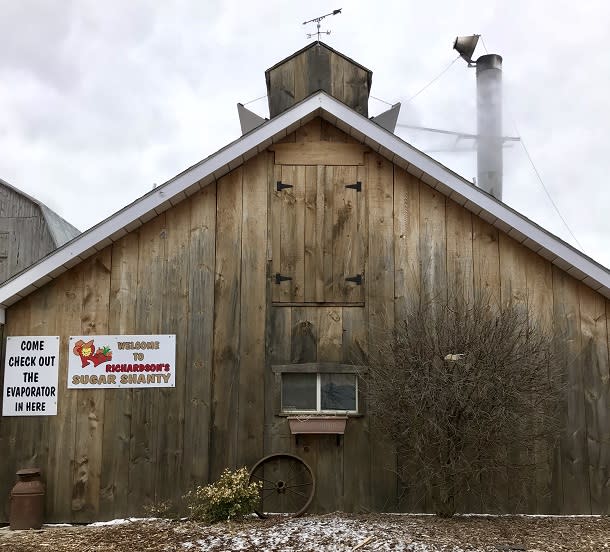 At the end of this past maple syrup season, I drove down towards the home of Muddy the Mudcat in Dunnville, ON. Richardson's Farm & Market is tucked away deep in the rural area of this small town. The drive alone was a relaxing experience. I pulled into the parking lot and was immediately welcomed by the sweetest smell on earth – maple syrup. We met as a group and started our experience by choosing the tools we'd like to bring with us into the bush for our tree tapping. I chose a bucket, ensuring I was able to remain close to the action. After, we all climbed into the red passenger wagon that would turn into a beautiful chariot transporting us into a local fantasy.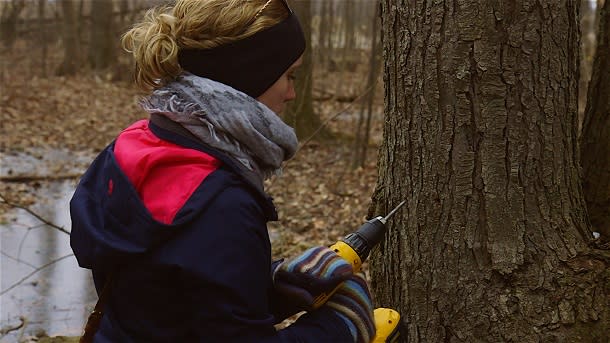 After a short ride, we arrived at the edge of a densely wooded area – trees skyrocketing high into the sky and surrounding us like a familiar hug. We were guided through the bush, learning about the native trees and their importance to the ecosystem – from critter homes to golden syrup. Then, the moment we were all waiting for arrived. It was time to roll up our sleeves and tap a tree. Taking turns we all had the opportunity to get up close and personal with our favourite Canadian treat and I was definitely surprised when liquid as thin as water began to flow into our buckets. Doesn't maple syrup come ready to use?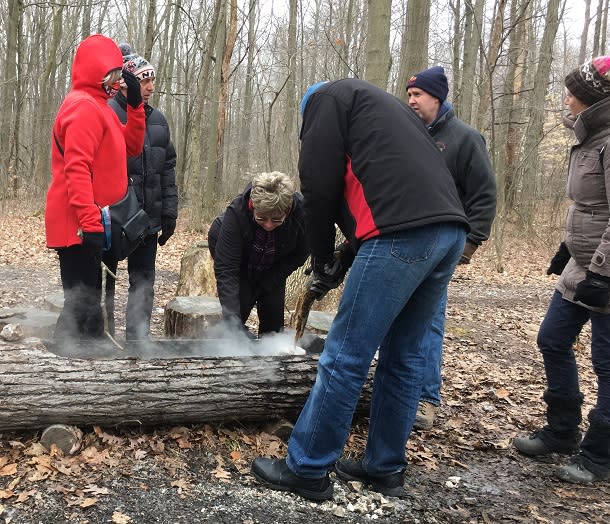 Crunching the fallen leaves along the way, we stopped at a warm, blazing bonfire to toast our toes before continuing on. Hearing stories of the aboriginal tribes who inhabited the area, we connected more with what we were doing. It's not just maple syrup trees but years of family tradition and the history of our predecessors. I found a new appreciation for the craft and everything it symbolizes – as well as learned some new facts about just how much significance syrup has played throughout the years.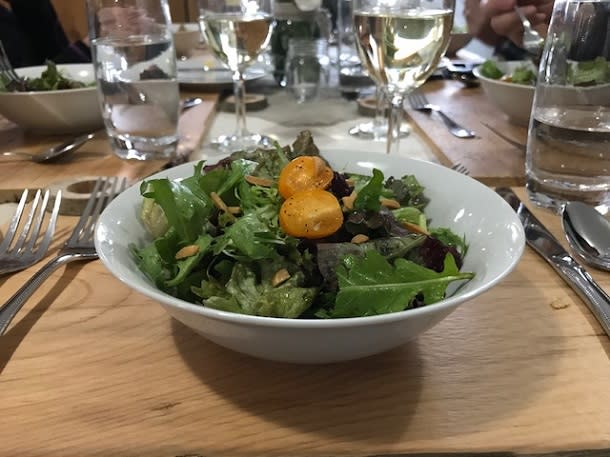 As an appetizer to our soon to come farm-to-table feast, we finished off our tour with mouth-watering, fresh, maple syrup toffee made by pouring freshly boiled syrup onto a crisp patch of snow. Every time I think of this moment, my mouth instantly waters and craves the natural candy. The only thing that could have made this day better was a delicious and filling meal.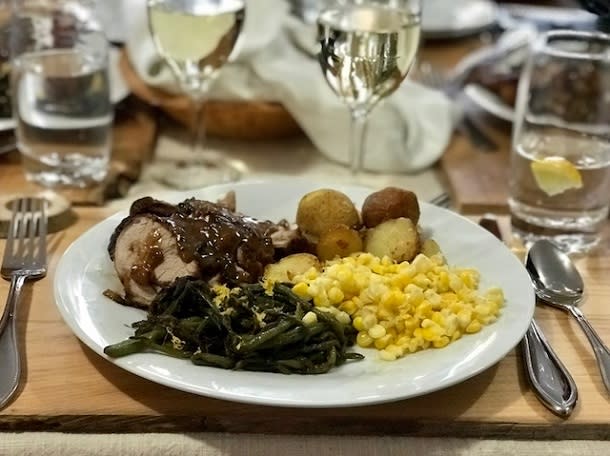 Heading into the main building, we were welcomed by beautifully set rustic dining tables. The barn wood used as table settings was a Pinterest dream and had my creative sparks igniting. Making new friends around a family setting was just an added bonus. We started our meal with warm, silky soup and moved into local pork tenderloin, roasted potatoes, corn, and beans. Ending with a smooth, cool cheesecake, each course was maple syrup-themed. You could taste the pride and joy that the Richardson's have in their product and in sharing it with those visiting. It was like visiting a favourite family member whose cooking is a loving hug welcoming you in.
Ready to smell and taste the 'Sweetest Smell on Earth'? BOOK YOUR SPOT!