Spend an evening under the stars as you embark on a camping adventure in Elgin County! Located just south of London, Ontario, and east of the Windsor/Detroit border, Elgin County is a flawless mix of rural farm life and calming shoreline views. The beauty of Elgin County is endless when it comes to the outdoors. With vast forests, serene beaches, and incredible picturesque stops along the way, you won't want to miss out on exploring the areas within Elgin County!
Not only is Elgin County known for amazing scenery, but it's also a prime hub for camping enthusiasts. Pack up your camping equipment and get ready for an unforgettable experience with family and friends. There are so many places to choose from to set-up your tent in the area. Each spot is unique; making it easy to decide which campsite is the perfect fit for you and your family!
Perfect for tent camping…
Nourishing Hearts Glamping Farm Stay is a getaway for those who love having farm animals around! This unique experience allows you to relax in the comfort of the therapeutic element that a farm provides. This adult glamping adventure is an essential destination for sunset lounging in the evening and stargazing at night. Surround yourself with fairy lights, pollinator meadows, and floral gardens all while having your own personal nook on the property. This 5 acre farm will transform your idea of tent camping into a new escape in nature!
Solitude Nature Reserve's natural geography will connect you to the wildlife surrounding the reserve. You'll feel even more connected to the area while camping on the grounds. There are sites for overnight camping at Solitude Nature Reserve, each with a tent platform, picnic table and fire pit. Pack-up your sleeping bags, marshmallows, and trail mix for an unforgettable Canadian-made camping experience in the woods. There are plenty of walking trails on the reserve too, ranging from ones for birding-enthusiasts to ones perfect for having a picnic lunch by the pond.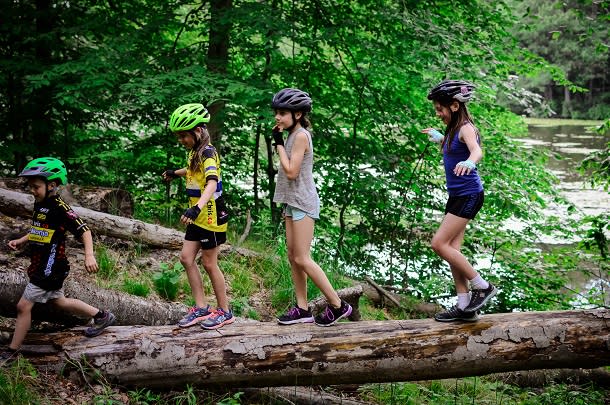 Springwater Campground  is surrounded by forests and natural beauty. This campground is the perfect getaway from the city to catch up with family and friends over a warm campfire, s'mores, and moon-lit ambiance. Grab your lanterns and watch fireflies glide through the rows of maple trees and evergreens that surround the campsite. It's also trailer-accessible for those that want to bring their own! Escape to the open-air at Springwater Campground!
Port Burwell Provincial Park is unlike many other tent camping sites in Elgin County. The natural geography of this provincial park includes a sandy beach, perfect for sandcastles and watching the sunset. Grab your sunscreen and towel and head to the beach! The proximity to the beach makes the campground on this provincial park very accessible. Tent camping has never been more exciting! Don't leave your furry friend behind either; there's a dog-friendly beach located in the park! Imagine falling asleep under the stars with the sounds of Lake Erie in the background!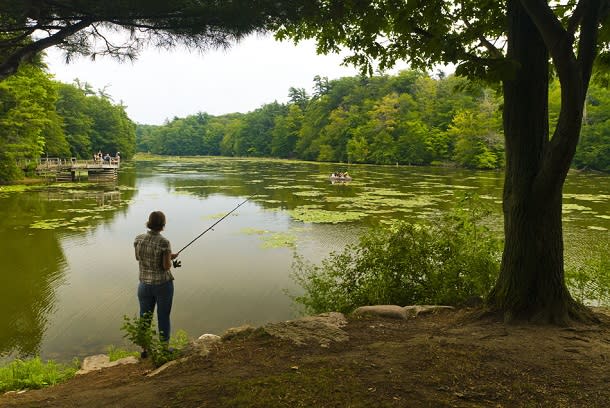 Springwater Conservation Area
What to do around…
Elgin County is an endless outdoor adventure! There are so many activities to do around the area. While you spend your nights camping, spend your afternoons off-site and grab a backpack to explore the area!
There are many swimming beaches in the area, each with serene views of Lake Erie. Not only is there a beach at Port Burwell Provincial Park, but Elgin County has some of the best-in-class beaches and beach towns in the region! Port Bruce, Port Glasgow and Port Stanley are just some of the many beaches that feature sandy and manicured waterfronts. Port Burwell East Beach, Port Glasgow, and Port Stanley have earned Blue Flag designation for their firm commitment to water quality and environmental standards! Take a trip over to the waterfront of Lake Erie and see what it has to offer!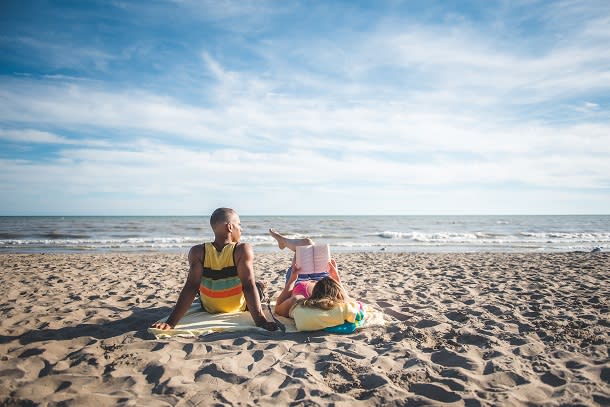 Port Stanley Beach
If you love being on the water then Elgin County is the right place for you! Canoeing and kayaking are common activities that go along with camping in Ontario's Southwest. Grab your paddles and float down the streams and waterways available in the region! Springwater Campground (only canoes), Otter Be Here (canoes & kayaks) and Bridgeview Marina (canoes & kayaks) all provide rentals to the public. Grab a rental and make your way through Elgin County's calm waterways. You'll be sure to see wildlife around every corner, with an array of insect, bird, and animal species that call Elgin County home.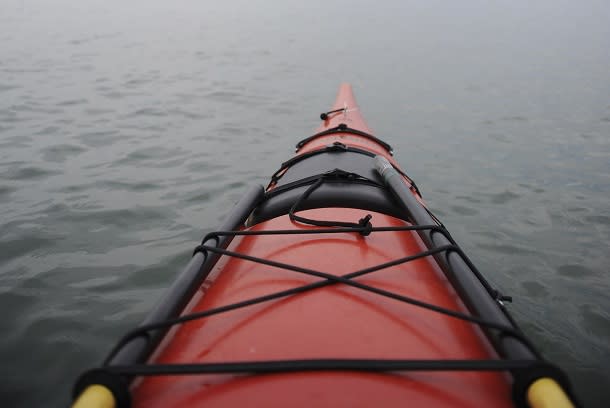 'Reel-in' the fun as you explore the many fishing spots in Elgin County! It's always fun for the kids too! Whether you're fishing by canoe, kayak, or just offshore, there are various spots to choose from. Springwater Campground provides a great area for fishing on their property. Visit Lake Whittaker and relish some of the top rainbow trout, smallmouth bass and pike fishing in Ontario. Casting-off into Lake Erie is another prime spot! Grab your fishing pole, a few snacks, and head over to the shores of this Great Lake to lure various kinds of fish!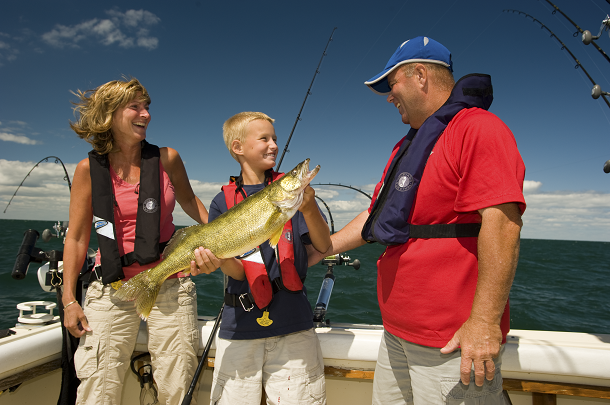 Camping in Elgin County is full of adventure! With the various activities in the region, there is always something to do! Whether you're camping in a tent or trailer, the area has many choices to experience Elgin County's outdoor beauty. Create memories under the stars with your family and friends in Elgin County. For more information on what Elgin County has to offer, click here.