Located in the enchanting and relaxing harbour village of Port Stanley, in Elgin County, Kettle Creek Inn offers cozy accommodations and delicious cuisine to travellers near and far! Whether you're in town for a few days and looking for a place to stay, or simply driving by and hungry for some food, Kettle Creek Inn offers travellers a destination worth discovering!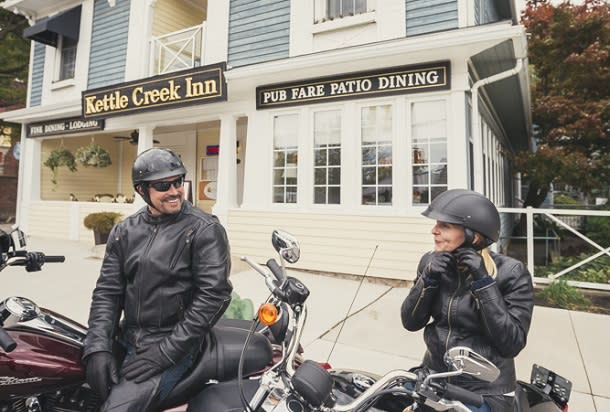 From the moment you walk in...
Built in 1849 as a summer home, the central structure first converted into an inn in 1918, but was considerably renovated and expanded in 1983 and 1990 to become the inn it is today! Walking through the front door, travellers are expected to feel a sense of warmth and friendliness; on-arrival temptations are available (such as chocolate-covered strawberries, hors d'oeuvres, and fresh flowers) to enhance your stay! Kettle Creek Inn reveals a cozy atmosphere mixed with details of small town Canadian charm. The inn is open year-round so be sure to visit during your favourite season!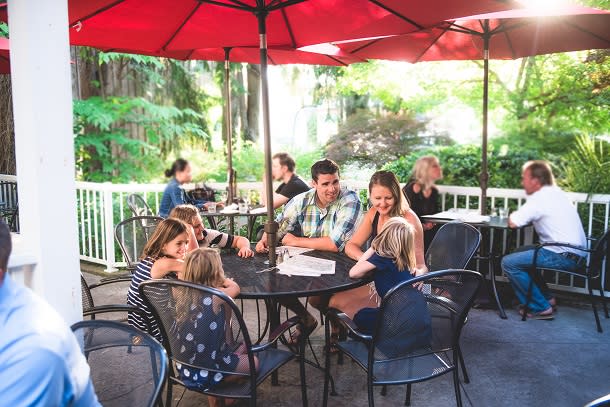 Cozy Accommodations
If you're looking to spend the night, the inn offers designer and luxury suites with all the amenities! Enjoy a gas fireplace and a two-person whirlpool in the comfort of your own room! Relish in their various packages which are perfect for anyone wanting to disconnect from their fast-paced city life to embrace small town relaxation! Make sure to savour in culinary delights before you spend the night in Kettle Creek Inn's peaceful rooms.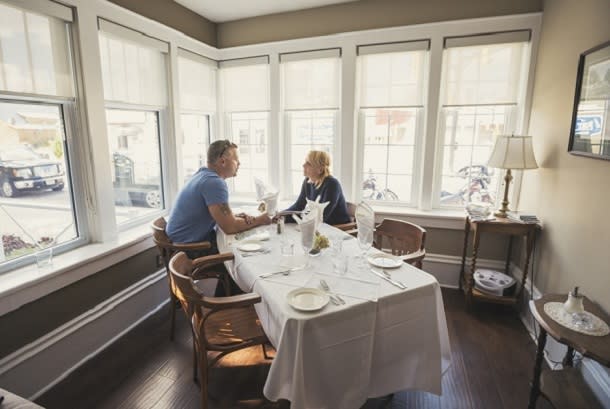 Culinary Flare
At the heart of Kettle Creek Inn is their dedication to food and serving the community with fresh, local, and delicious recipes. With the help from their star chef Jeramie Go, they have created an environment of culinary achievement and commitment. Jeramie has crafted his passion for food in the culinary industry for over 20 years, working for many mentors in the industry. After working mainly at restaurants located in Toronto, he has embarked on a culinary journey fueled by passion and craft for his love of food. He has brought Kettle Creek Inn's dining to an entirely new level of mouth-watering cuisine, highlighting local ingredients while incorporating a global influence.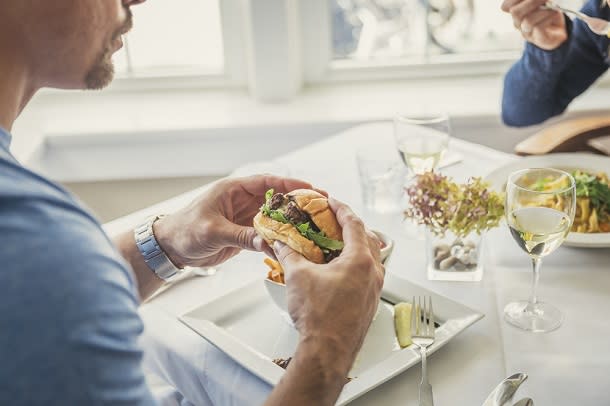 Perfect for Events
Within the grounds of Kettle Creek Inn is a serene gazebo and patio perfect for weddings. The inn is available now for small off-season weddings and events! Enjoy a private dining room of up to 30 people, as well as the gazebo is available for small wedding events of up to 24 people. Book your small wedding or gathering today at Kettle Creek Inn and prepare to be over the moon for a setting perfectly tailored to you!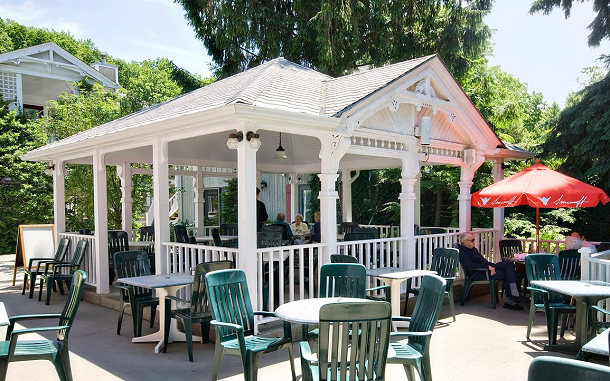 Get to know Port Stanley
As you enjoy your stay at Kettle Creek Inn, make your way around town and discover some of Port Stanley's must-see spots. This town is flourishing with friendliness and harbour views. Make sure to spend an afternoon shopping the cute boutiques, checking out various entertainments, exploring the trail networks, or golfing with friends! If you're looking to catch some waves, Port Stanley's Main Beach is a long beach with one of the finest stretches of sandy beach on Lake Erie's north shore. It's one of only 27 in Canada to have earned official Blue Flag status for its commitment to strict water quality and safety criteria. Looking for something a little smaller? Head down the road to Port Stanley's Little Beach, where you'll find 185 metres of secluded sandy beach and shallow water that's well protected by a berm. Head on over for some sunshine, watersports, and spectacular Lake Erie scenery!
For more information on Kettle Creek Inn and the things they offer, click here!