American dollars go further on a Canadian beach vacation
Americans visiting their neighbour to the north are discovering a very enticing side benefit of planning a summer escape to Canada. With the Canadian dollar sitting at an exchange rate of approximately 1.3, every U.S. dollar right now spent in Canada is equal to about $1.30 in Canadian dollars. (based on May 20, 2016 exchange rates).
Throw in 14 of the province's best Great Lakes beaches and that exchange rate equation becomes even sweeter as you can stretch your travel budget while soaking up the sun on some truly world-class beaches. Take a look at how a few of the region's current offers translate into great savings for U.S. visitors:
The Kettle Creek Inn in Port Stanley is a historic inn that offers comfortable rooms and amazing farm-to-table dining in one of Ontario's best beach towns. In fact, Port Stanley beach, which is located just down the road from the Inn has been rated as one of Canada's best beaches. With the Inn's "Simply the Best" offer this summer, two guests can enjoy one nights' accommodation in a standard guest room, a three-course dinner and a continental breakfast for $265 Canadian dollars, which in U.S. dollars is only $201.95.*
U.S. visitors taking advantage of Long Point Eco-Adventures Weekend Warrior package offer can enjoy a three-day, two-night luxury glamping getaway on the shores of Lake Erie including zip lining, kayaking, a stargazing experience, overnight accommodations in a luxurious Wilderness Suite, a winery tour and tasting experience, two breakfasts and two dinners for $572.56 Canadian, which in U.S. dollars is only $436.15!* Check out dozens more savings offers for yourself.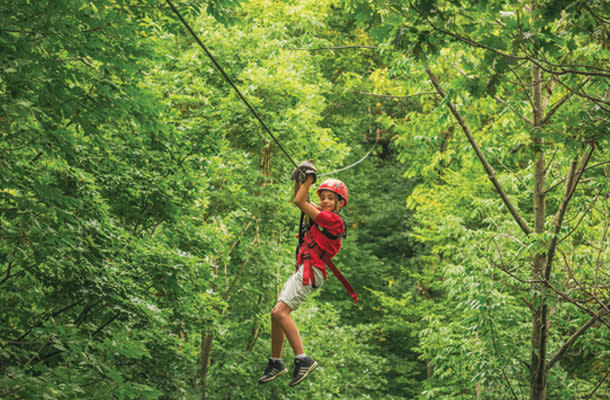 To stretch your dollar even further, consider a camping trip. Many of the region's best beaches offer on-site camping, including Port Burwell, Long Point, The Pinery, Rondeau, Rock Point and Turkey Point. Campsites at Turkey Point Provincial Park can be reserved for as little as $46.90 per night Canadian, which in U.S. dollars in just $35.74 a night! If sleeping in a tent isn't your thing, consider one of these many great tent-less camping options in region.
An amazing exchange rate isn't the only reason Americans are crossing the border for a beach vacation this summer. Bordered by both Lake Erie and Lake Huron, Ontario's Southwest is home to 14 amazing beaches all within an easy drive of Detroit, Port Huron, Buffalo, Niagara Falls and Lewiston border crossings. With so many beaches to explore, you may want to put those exchange rate savings toward staying a few extra days!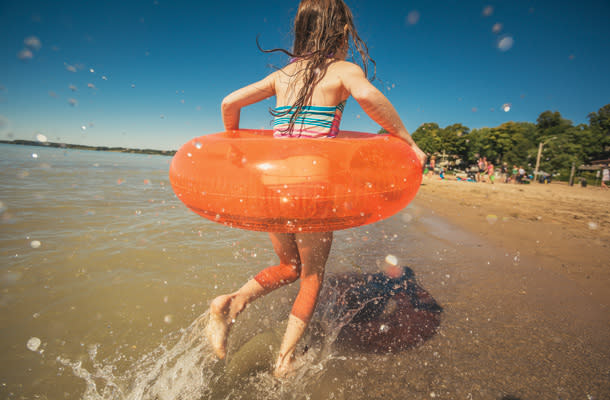 It's easy and affordable to plan a fantastic summer beach escape in Ontario's Southwest. Use our 2016 Best Beach Getaway Guide to start planning your next getaway today.