Cruise the Lake Erie Waterfront Trail around Canada's most southern island
The Waterfront Trail appears to be the little trail that could. Since its inception just two decades ago, it has grown from a 270-km trail along Lake Ontario's northern shore to a 1600-km trail that runs all the way from Lake Huron's Grand Bend to the St. Lawrence River at the Ontario-Quebec border. The trail's latest growth spurt has been the addition of Pelee Island to the Lake Erie section of the Waterfront Trail. Canada's southernmost island offers some splendid cycling on a 28-km circular route that follows the Lake Erie shoreline all around the Island. The route travels quiet country roads, through farmland, vineyards and natural areas, and has equal sections that are paved and unpaved. The Waterfront Trail also connects to Pelee Islands' Ecological Trail System, providing access to beaches, forests, sand dunes, marshes and alvars found nowhere else in Canada. Interested in checking it out for yourself? Here's everything you need to know to plan your Pelee Island Pedal.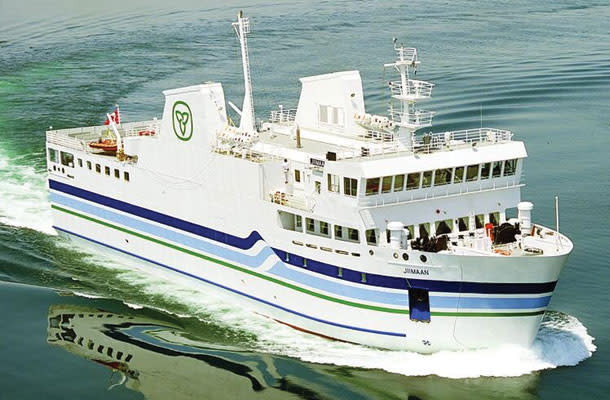 All Aboard!
Getting to Pelee Island is part of the charm as it involves a scenic ferry ride that will make you feel like you're escaping to another country. The ferry services the Island with departures at Leamington from mid-March until the end of July and at Kingsville from August until mid-December. Visitors have the option of boarding on foot, with their bikes or with their vehicles. The ride is about 1.5 hours. If you plan on bringing your vehicle, a reservation is required and should be made well in advance during the busy summer season. Remember to arrive at least one hour prior to your reserved sailing time or your space will not be held.
The Leamington Terminal is located at 500 Erie Street in Leamington. The Kingsville Terminal is located at 25 Dock Road in Kingsville. Get the Summer 2016 Ferry Schedule to and from Pelee Island.
Americans can also take the ferry to enjoy a Pelee Island pedal. Ferry service is available from Sandusky, Ohio from the end of April until mid-October.
Next step: wheels
Once you arrive on the island, if you haven't brought your own bike, head to Comfortech Bike Rentals. The staff at the shop will help you choose a perfect ride from their rental fleet that includes Comfortech bikes, beach cruisers, mountain bikes, child carts, child bikes, e-bikes and tandems.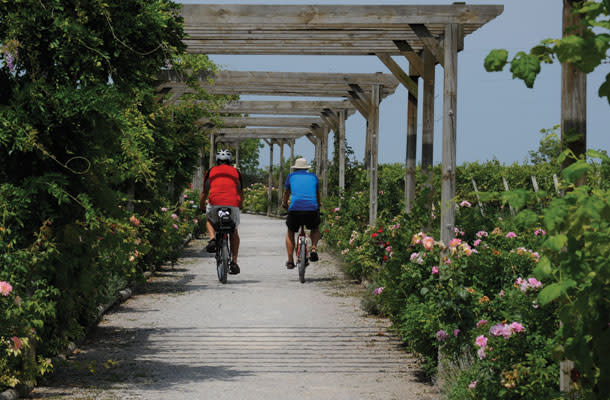 Time to explore
Easy-to-spot signage makes the Waterfront Trail easy to explore on your own, but if you'd like an insider's perspective on what makes life on the Island so unique, consider a guided bike tour with Explore Pelee. They offer an easy 15-km tour to the south shore of the Island and a moderate 28-km tour to the lighthouse. Both of these tours can be upgraded to include a tour of Pelee Island Winery's vineyards.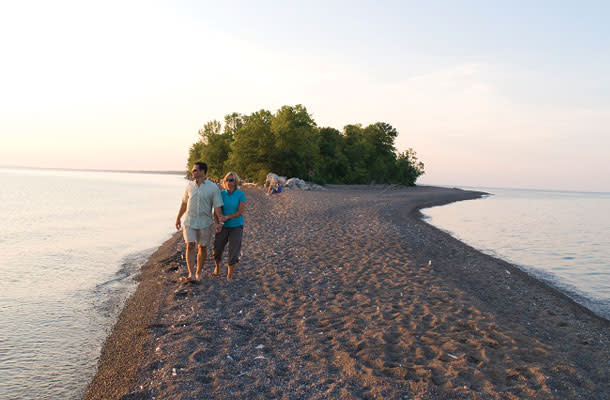 As you explore, keep in mind that Pelee Island is a North American migratory hotspot, so watch for interesting species of birds. Plan a stop at Fish Point Provincial Nature Reserve which is a jumping off point for migrants heading to the mainland and is also home to the Pelee Island Bird Observatory's Research Station, which is open to visitors in the spring and fall.
Fuel up with fabulous food
One of the advantages of a cycling holiday is that you work up a healthy appetite. Luckily, there are several great dining options close to the trail. Pelee Island Winery's Pavilion offers light snacks and its Deli Hut carries a nice selection of items that you can purchase to grill up yourself and enjoy with a glass of wine. Catch live entertainment on Saturday and Sunday afternoons while you're there.
Conorlee's Bakery and Delicatessen is a great place to stop for a morning cup of Pelee blend coffee and freshly baked pastries or a hearty sandwich at lunch.  You'll be able to pedal for miles on the sugar rush you'll catch from their delicious butter tarts!
Scudder Beach Bar and Grill offers tasty pub fare and is a great choice for ordering up some Lake Erie perch.
Anchor Wheel and Inn has a relaxed island vibe complete with a Tiki bar on the deck. You may want to make this your last stop of the day as the music and décor will make you feel like you've escaped to the Caribbean. Read about one blogger's recent meal at this restaurant.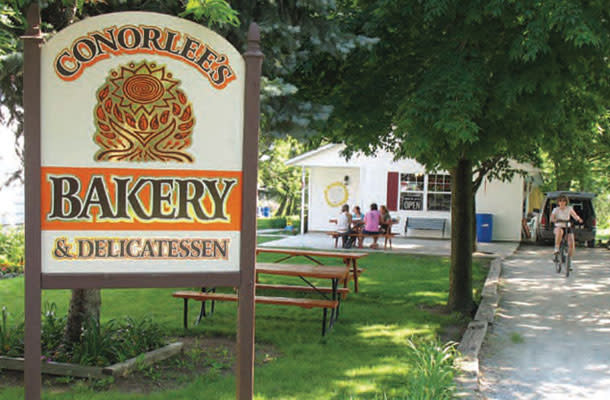 Call it a night
With an hour-and-a-half ferry ride on either end of your trip, it makes sense to spend a night or two on the Island. Fortunately, there are plenty of options, including inns, bed and breakfasts, cottages and campgrounds. Find some great options and reserve early to avoid disappointment.
Supersize your cycle
If the 28-km of Waterfront trail on the Island doesn't sound like enough cycling for you, there are literally hundreds of miles worth of ways to extend your trip once you get back on the mainland. The Windsor Kingsville Essex Tour is a three-day, 130-km, self-guided route that will take you through scenic rural roads through the heart of Canada's southernmost wine region.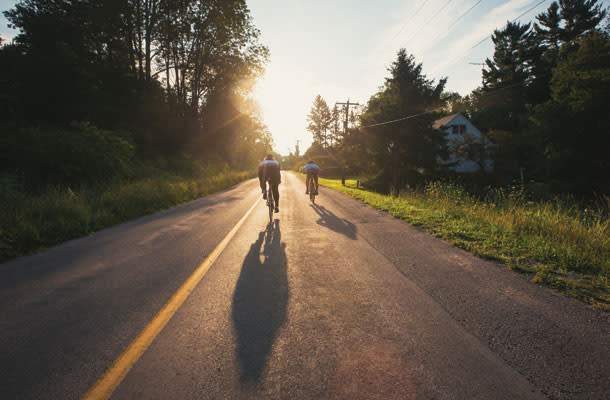 If you'd prefer a shorter, guided tour, WindsorEats offers a fun 20-km Bikes and Beers cycling tour through the local breweries and pubs of downtown Windsor. Read a beer blogger's account of his summer Bikes and Beers tour. WindsorEats also offers a longer Wine Trail Ride that takes riders to a collection of nearby wineries and then wraps things up with a long table dinner featuring fresh local ingredients.
If you're up for the ultimate guided cycling experience, consider the Great Waterfront Trail Adventure. The 2016 event, which runs from August 7 to August 12, will take riders on a 400-km journey from the shores of Lake Erie's Pelee Island to Lake Huron's Grand Bend. The distance between the campsites where you'll stay each night will be between 30 and 120 km with time to explore, shop, taste local craft beers, wines and foods, learn about the region's history, and dip your toes into the waters of two Great Lakes. Participants can opt for a shorter ride on any day of the trip by hopping aboard the shuttle buses at designated locations along the route. Overnight accommodation at campsites is included in the registration fee, but there is also the option of upgrading to a hotel or bed and breakfast.
Whether you're an avid cyclist or are just looking for a fun way to explore one of Canada's most unique locales, biking on and around Pelee Island is a beautiful way to spend a few days.