It's the summer of the road trip and we know you're itching to get out of your home and discover local spots that you may have overlooked in the past to share with friends and family virtually. Ontario's Southwest is home to a great number of picture worthy locations that even some of us who live here might not have visited before. Grab the family, your camera, hit the road to snap a few pictures at these photo backdrops that you'll love to share!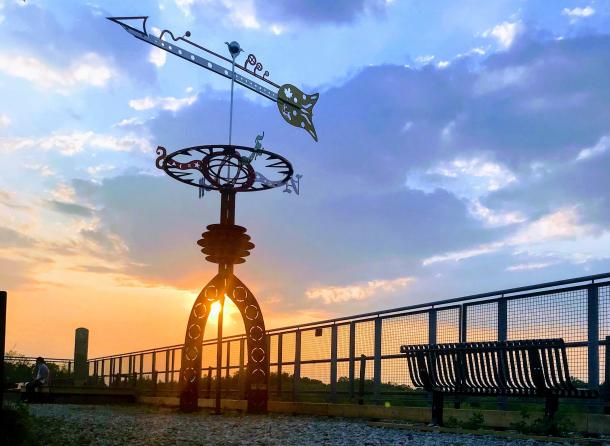 St. Thomas Elevated Park
In spirit of the High Line in New York, the St. Thomas Elevated Park is an iconic railway bridge that's been converted into Canada's first Elevated Park. Capture the amazing views of the Kettle Creek valley and take in the flower beds, trees, public art from local artists and a trail for walking, running and biking – 95 feet in the sky!
Just a short distance from the Elevated Park, you'll want to visit Jumbo the Elephant. The full-size monument to the star of P.T. Barnum's "Greatest Show on Earth" makes for a fantastic picture.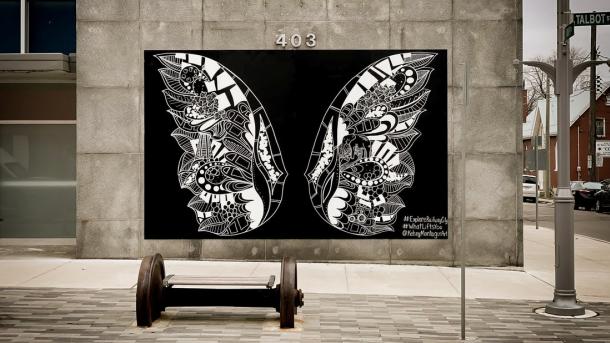 While in the Railway City, explore and discover the local street art and murals on everything from boxcars to buildings across the city. The murals are painted by artists from around the world!

Windsor Sculpture Park
Located on the shores of the Detroit River, Windsor Sculpture Park is a museum without walls. You'll have more than 31 large-scale works of contemporary sculpture by world-renowned artists to get a selfie with!
Add colourful backdrops to your pictures with a visit to EDDE's Graffiti Alley. Building sized murals from multiple artists have turned the alley into an outdoor gallery featuring a wide variety of subject matter. You're bound to find a favourite for your pictures.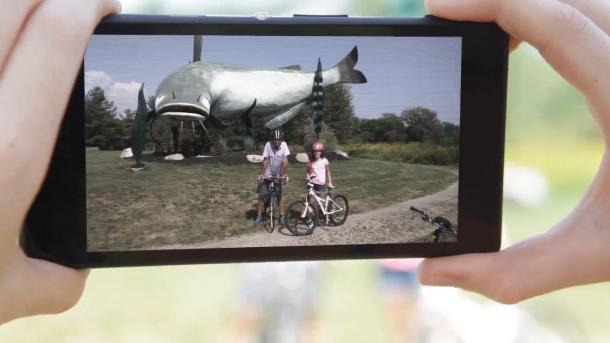 Muddy the Mudcat
Located in Dunnville, Muddy the Mudcat is a 50-foot long, 27-foot high statue of the town's mascot. It celebrates the area's reputation as a prime location for fishing and is considered the world's largest mudcat!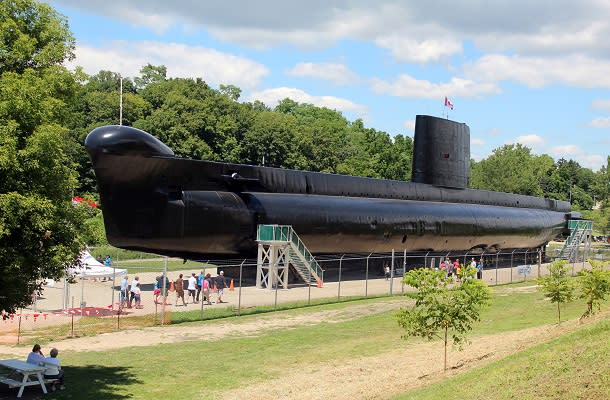 HMCS Ojibwa
Take a picture at with a cold-war era submarine in quaint Port Burwell. HMCS Ojibwa at 297.5 feet long and five stories high serves as a museum ship for both inside and outside tours. Peel back the curtain on some of the exploits of its silent service during the Cold War with your camera.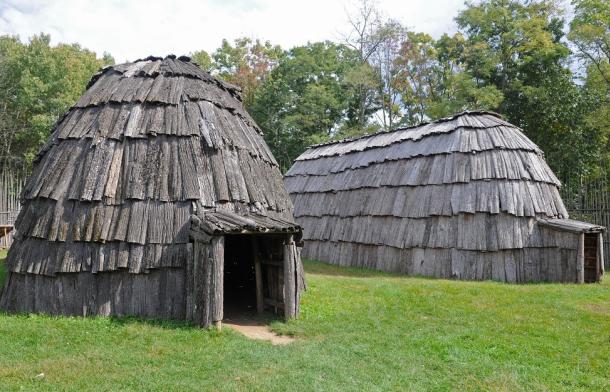 Ska-Nah-Doht Village and Museum
Ska-Nah-Doht is from the Oneida word 'Ska na tote' meaning "a village stands again", and this museum is exactly that – a recreated longhouse village from 1,000 years ago. Located in the scenic surroundings of Longwoods Road Conservation Area are 18 outdoor exhibits that give you a look into the area's Aboriginal history making it a perfect educational location for the whole family.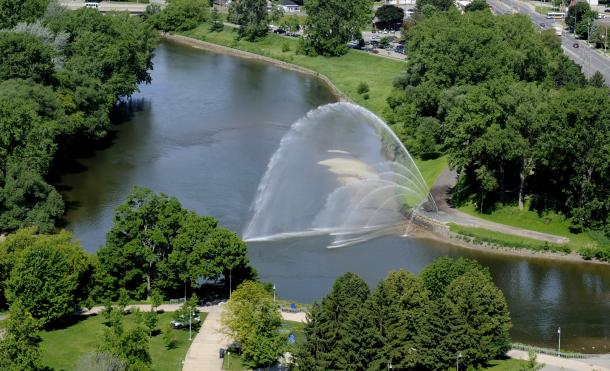 Walter J. Blackburn Memorial Fountain
The Thames River running through London is picture worthy on its own but you can take it to another level by adding the Walter J. Blackburn Memorial Fountain. The fountains shoot multiple streams of water into the river, making the backdrop of your Forest City image even more worthy!
Speaking of trees, an ode to London's love of trees, take a picture with one of the large carved sculptures found throughout the city on the Tree Trunk Tour.

Rock Glen Falls
A waterfall always makes for a great photo and the falls at Rock Glen Conservation Area are a favourite local picture-perfect spot. Hike the trails and make your way to the bottom from one of three different angles to capture the best shot.
Grab your camera, or set up your smartphone perfectly and capture the next viral worthy photo for your social feeds and to show your friends! Share your photos with us on Facebook or Instagram by tagging your posts with #OntSouthwest.
We are so lucky to have beautiful natural areas in Ontario's Southwest to enjoy. Let's take action to protect our precious natural spaces. Click here to join the #ForTheLoveOfParks movement and learn 5 ways you can help keep parks clean and safe.