Whether you are looking for new flavours or just a break from the kitchen, ordering take-out has never been so pleasant. Ever since the COVID-19 pandemic started, we have come together in an effort to support local businesses, reminding ourselves of the multicultural flavours hidden within Southwest Ontario. We have reached out to some of the outstanding chefs in the region to share with us some of their favourite take-out dishes, personal recommendations, and tips for ordering take-out from the comfort of your home. Keep reading to learn more about ordering take-out from your local restaurants. 
Chef Dan Megna, Twisted Lemon Restaurant & Flavour Junkies
"Our favourite take out menu item has to be Chicken & Waffles. It is fresh, vibrant, different, and fun. It's a flavour blast especially now that we can bring flavours from the garden".
Tips for ordering takeout: "Things are different right now. Order what restaurants are offering. There are limitations on what food restaurants can even get right now. Respect protocol, everyone is doing the best they can to survive and still put out top quality, everything you would expect from your favourite restaurant. Be patient with restaurants that don't usually offer or specialize in takeout, they are doing their best to adapt".
Recommendations for other takeout options: "Carolinian Cafe and Cravings by Brittany in Cayuga - for coffee & quick snacks/sandwiches, and sweet treats!! Concession Road Brewery in Jarvis is where we get most of our beer, including our fun collaboration beers we've done together".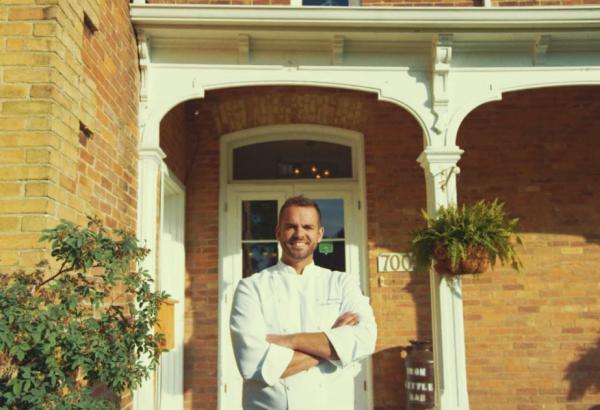 Chef Benjamin Leblanc-Beaudoin, Iron Kettle Bed and Breakfast
"Our favourite takeout item is Multigrain Sourdough - it's my favourite thing to make and eat! Unfortunately, I have to stop myself from eating it as much as I did at first".
"When ordering takeout, it's important to consider when and where you are going to eat the food. The main questions are: Will it need reheating? Will it be at its peak of quality? It's hard to imagine nachos, French fries and fried fish as being at their best when reheated".
Recommendations for other takeout options: "I have to say that Birdies Perch is special. The quality of their food is true to their reputation, and you can eat it right away in your car. My favourite dish of theirs is the fish taco, and of course their Birdies Sauce".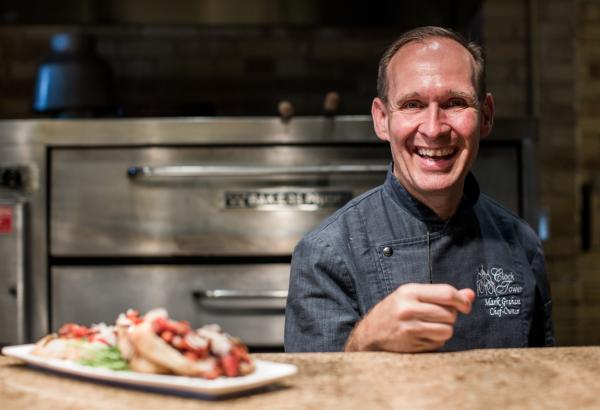 Chef Mark Graham, Clock Tower Bistro
"Our most popular takeout items have been our Thin Crust Pizza, Beef Stroganoff and Beef Taco Mac and Cheese. All three are great takeout meals that stay nice and hot while being transported". 
"The one thing I think people should avoid when ordering takeout is French fries. They go cold fast and get soggy. I always recommend that people order in advance if they can. We can get a little bogged down with takeout sometimes. With advance orders we can space out the pickup times and control the flow of people".
Recommendations for other takeout options: "Simply House in Strathroy for Chinese food. The food is always great quality, consistent and he is an independent operator not a big multinational chain which I like to support".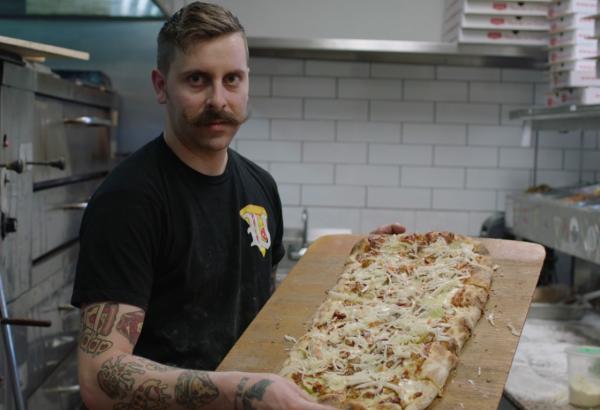 Chef Dean Litster, Armandos Amherstburg
"We started making our own 18-hour applewood smoked pulled pork tossed in Armando's own barbeque sauce. We feature it on a pizza called the "Simcoe Smokehouse" (named after a street in Amherstburg), as well as a pulled pork sandwich. It is the perfect blend of flavours with the smoky, sweet, and just a little bit of heat - and the pickles add that satisfying crunch. Both these items are great reheated and travel well - making them perfect for takeout or a nice picnic.  (Note: Only available at Armando's Amherstburg).
"Our best tip for ordering takeout is to check the restaurant's website or social media to see if they have made any changes to their menu or hours. Current events have forced restaurants to make many changes quickly and checking online can mean you get the most accurate information. Some areas are experiencing food shortages of certain food items which is forcing chefs to get creative. This means there could even be cool new menu items to check out".
Recommendations for other takeout options: "Both Grand Cantina in Ford City as well as El Diablo in Kingsville are absolute gems in the area. Both offer amazing tacos and small plates using fresh ingredients and feature some unique flavour combinations. I'd highly recommend checking out either (or both!)".
---
Click here to check out more takeout options from across the region. 
Watch videos from this series, download the companion guide, and get started planning your next trip. Find great suggestions for an overnight stay and get the latest dining, lodging and entertainment offers.