Bread so fresh you'll break into it as you walk out the door, exceptional pizza that defines the local scene, a nouveau Italian fine dining restaurant serving up local flavours, and vino lovers that'll guide you through bottling your very own wine.
Rich heritage, a bounty of locally grown and produced products, and the can-do attitude of talented chefs, food producers, and business owners make for the perfect recipe for a culinary adventure. Italian style, cuisine and culture run deep in Windsor and Essex County. A few minutes in the restaurants, markets, shops, and businesses of Windsor's Via Italia neighbourhood, and beyond, will make you feel like you've been transported.
This Italian themed Next Stop: Taste journey begins at Mancini's Italia Bakery.  A third generation family owned and operated company, Mancini's is committed to Italian products, freshness, and quality. A variety of breads, cookies, pastries, and cakes are made from scratch daily and right on-site using their very own family recipes. Nothing is sold the day after. Only the freshest products await guests that walk through the store. Mancini's homemade bread is so popular that people begin lining up early in the morning to get their hands on a loaf or two the minute the store opens. You just can't beat fresh like Nonna would make.
If you can't wait to go home to try the bread, you'll want to grab a bite at the on-site Tavola Calda, Mancini's own extensive Italian deli, which offers up tasty dishes made with ingredients from area producers including Galati Cheese, Nizam Produce, and Romano's Specialty Meats.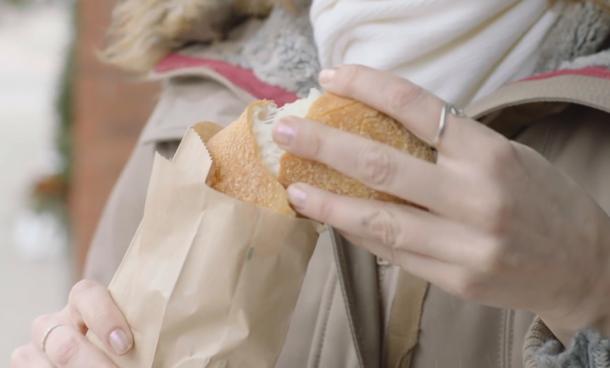 A short drive from Mancini's Bakery is an Essex County staple since 1967, Armando's Pizza Bar. The family-run business is one of the original pizzerias that helped define the now famous Windsor-style pizza. What makes this pizza so unique? It's the toppings of course! One of which is the 'Windsor shred'. Shredded pepperoni means every bite is filled with pepperoni flavour. The second topping is locally produced Galati cheese mozzarella. This cheese, when melted on a pizza, has a softer, more malleable texture than other mozzarellas and a gentler flavor. These select toppings, combined with five different kinds of dough and the pie making skills of Executive Chef Dean Litster, recently named 2018 Chef of the Year by Canadian Pizza Magazine, have vaulted Armando's to the front of the pack in Windsor's pizza scene where local pizza spots dominate the landscape and not the big chains. No matter what part of Windsor or Essex County you travel to, you can grab a famous Armando's slice as they have 10 locations to fill you up with their famous pizza and their extensive menu of Italian food goodness.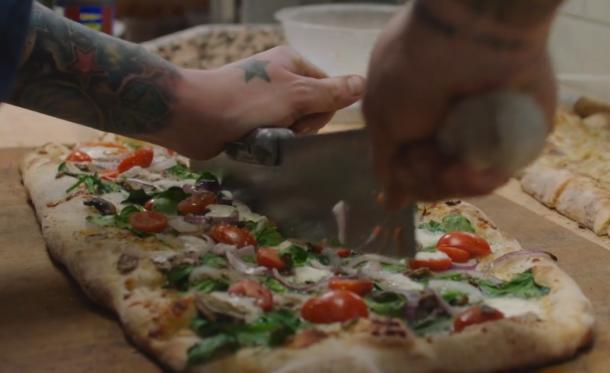 Traveling back into the heart of Via Italia, Mezzo Ristorante & Lounge serves up exquisite Italian dishes with a modern touch. For 16 years, Mezzo has offered one of the only fine dining experiences available in the city of Windsor. The restaurant takes pride in their work with local producers. During the growing season, the local bounty of Essex County farmers is on full display wherever possible in the Italian dishes on the menu at Mezzo. The wine list features a great selection from the area's EPIC Wine Country while the cocktail list features Canadian Club, made on the banks of the Detroit River right in Windsor, as well as local craft distiller Wolfhead located in nearby Amherstburg. Dive into the area's distillery, and craft beer, culture on the Barrels, Bottles & Brews trail that stretches across the city and Essex County.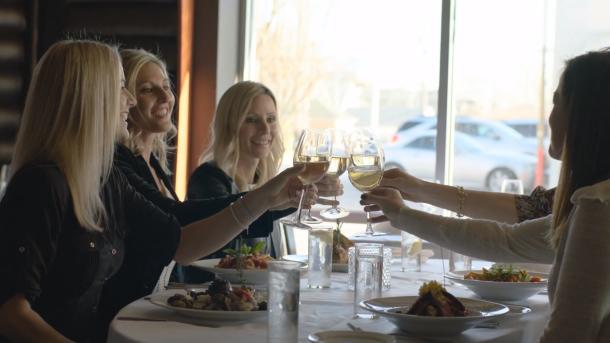 No Italian themed culinary trip is complete without wine, the perfect accompaniment to Italian cuisine. If you want to learn about wine and why it makes such a great pairing with the flavours of Italian dishes, a visit to Borrelli Cellars is a must. Since 1948, Borrelli Cellars has guided connoisseurs through the process of vinting and bottling their own pours at its winery, using grape juice gathered from the world's top growing regions.
Essex County's southern shore is home to a fantastic wine region where winemakers are producing many varieties of award winning wines. This local EPIC wine region is made up almost entirely of family owned vineyards with most making small batches of their amazing wines. These local vineyards don't produce anything extra to spare for Borrelli Cellars to offer to its winemaking customers so they import the finest grapes and grape juices from leading wine regions including Italy.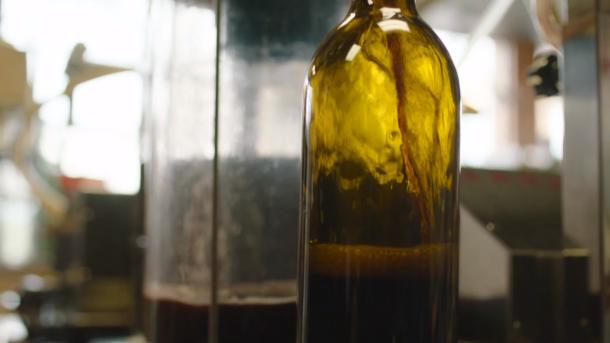 You don't have to visit Borrelli just to make wine. Instructor, winemaker, and owner Frank Borrelli loves to share his knowledge with visitors on grape varieties and practices on how tasty vino is crafted consistently. You can even shop for cool wine accessories and gifts. Come learn from the Borrelli family about how wine has become a part of the tradition and celebration of food and why you'll almost never see an Italian dinner table without a bottle of wine.