Want in on one of the best ways to discover new flavours in Ontario's Southwest? Get lost. We mean that in the nicest way of course! Veering off the route that your GPS is recommending tends to result in some very delicious detours.Friendly locals will be happy to point you to all of their favourite spots including craft breweries, honey farms, wineries and orchards where you're sure to encounter a cast of colourful characters and farm-to-table flavours.
This Next Stop: Taste journey begins with a buzz just outside the quaint little town of Alvinston. Munro Honey and Meadery has been producing honey for four generations. They became Ontario's first mead producers in 1999. Mead is a wine-like beverage created by fermenting honey with water and fruit. Local fruits including rhubarb and strawberries are used to give Munro's meads a distinct flavour. Browse and sample their delicious honey and meads and be sure to take a look at the display beehive where you can watch the bees work their honey-making magic.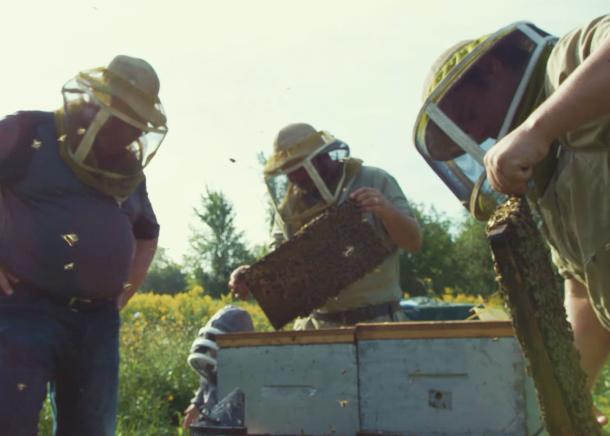 Head toward Huron with a scenic trip to Alton Farms Estate Winery in Plympton-Wyoming. On your way there make a quick detour on County Road 4 and fit in a tour through the historic town of Petrolia. Learn about the town's fascinating history as North America's first location to produce commercial oil. If you're visiting between May and September, time your visit with a production at the beautiful Victoria Playhouse.
Once you arrive at the winery you'll meet a passionate husband and wife team who have taken a very hands-on approach to building a winery from the ground up. With the hope of creating a newly recognized Ontario wine region, the Lake Huron South Shore, these groundbreakers are producing unique wines with a truly distinct taste of place. If you've always dreamed of helping with the grape and wine harvest, tell the hosts when you visit and they'll likely ask for your email address. Each harvest season when the grapes are ready, the winery sends out the word and volunteers arrive to pick, bottle and label in return for a delicious home cooked meal. The winery offers an onsite bed and breakfast if you'd like to spend the night. You're also just a quick trip from the sandy shore of Lake Huron, so be sure to leave enough time for strolling the nearby Blue Flag beaches at either Grand Bend or Canatara Park.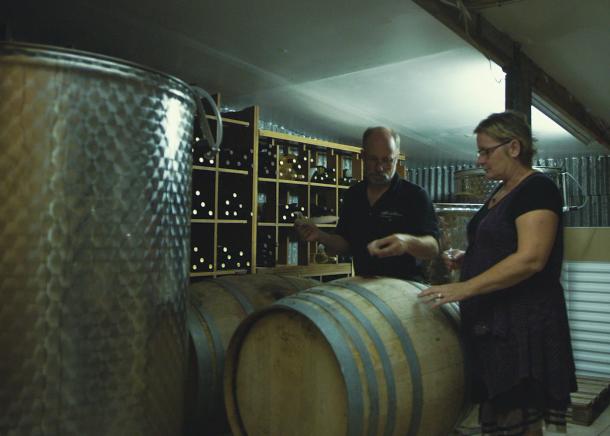 Next, make for another Great Lake and head for the shores of Lake Erie to journey back in time cruising down the main street of Erieau. Just a stone's throw from one of Ontario's best beaches, you'll also discover one of the region's most beloved craft breweries, Bayside Brewing Co. A team of passionate beer lovers have transformed the former Tilt 'N' Hilt 'N' Hotel to house brewing facilities, a tasting room, retail area and a brew pub that offers delicious wood oven pizzas.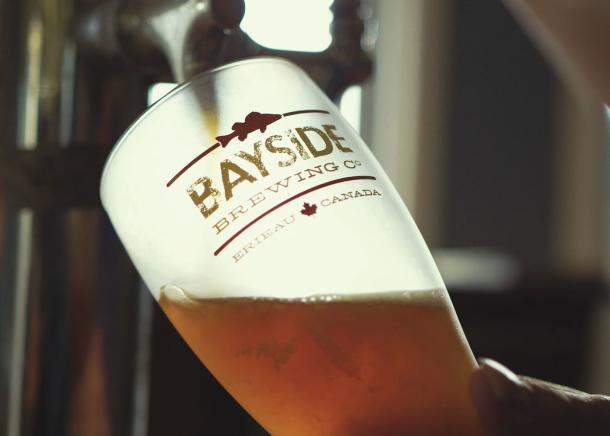 Finally, wrap things up with a trip to a family farm attraction in Thorndale that both kids and kids at heart will adore. In addition to pick-your-own apples and pumpkins, Apple Land Station has a whole crop of farm-themed activities including a farm train, a corn maze, adorable barnyard animals and a huge mountain of sand that kids will love climbing on and digging in. The onsite store houses a bakery that offers freshly baked apple pies that are truly epic. Each one is piled high with 3.5 pounds of apples!