Beaches are one of the top things to do in Ontario's Southwest over the summer season. With so many different spots to choose from, the decision can be hard! Don't cut it short, stay overnight and experience these beachy areas all weekend long along with tasty eats.

Grand Bend
This regional staple screams a weekend getaway. With so much to do, give yourself the chance to get to know this perfect beach town and what they have to offer.
Places to Stay
Places to Eat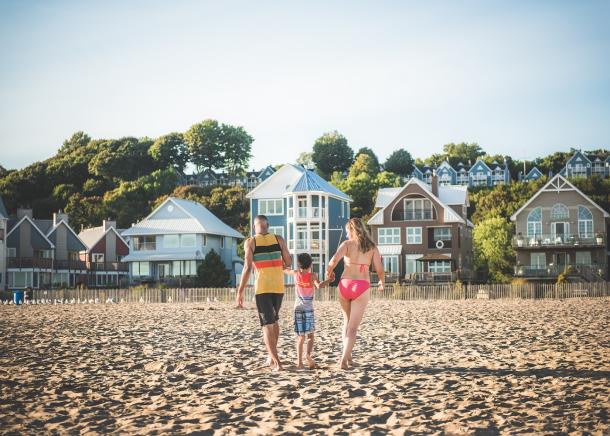 Port Stanley
Small town charm is what this town does best. Inns, quaint little restaurants, unique shopping and even a theatre – the fun doesn't stop at the beach. Take a break and check out some of these great spots.
Places to Stay
Places to Eat
​​
Sarnia
Don't be afraid of the hustle and bustle of this city. As the home of Canatara Park, it's worth the trip to explore the shore. Spend your day at this great Blue Flag Beach and then head downtown for a night to remember.
Places to Stay
Places to Eat

Port Dover
Come one, come all to this Norfolk treasure. Famous for their palm trees on the beach, this town is a great spot for the whole family – with plenty to see you'll never want to leave!
Places to Stay
Places to Eat

Erieau
This hidden gem is home to some of the warmest waters Lake Erie has to offer. This lakeside town may be small but doesn't lack in personality and heart. From numerous fishing opportunities to fresh local food, what more could you need?
Places to Stay
Places to Eat