Roll your windows down and cruise your way to some fun country nights leading up to the 2016 CCMA Awards!
Giddy your way on up to London/Middlesex County to enjoy some of the best country music experiences the region has to offer. 
Yee Haw!
With country music festival season in full swing with Trackside Music Festival and Rock the Park Gone Country in the books, it's time to look forward to Canadian Country Music Week being held in London, Ontario September 8th-11th, 2016.
With so many quality country music attractions it can be hard to find and experience the best of the best. Luck for you I am a big country music fan and have you covered. It's time to bust out the cowboy boots and get ready to kick the dust up around some of the region's best country hotspots.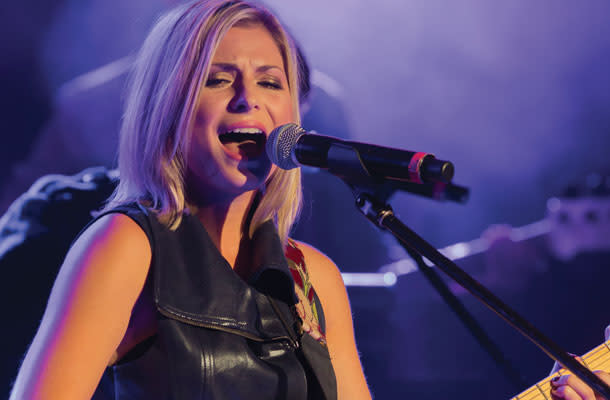 Cowboys Ranch:
If country music and dancing are your kind of thing, Cowboys Ranch is the place for you. Located just minutes from Budweiser Gardens (Home of the 2016 CCMA Awards), Cowboys Ranch is the place to be on Freedom Friday's  and Jacked Up Saturday's to unwind and let the cowboy or cowgirl in you out.
Open until 2 am, Cowboys Ranch makes for a great place to continue your party after a concert or event with themed party nights throughout the year. Of course a country bar wouldn't be very country without line dancing, so be sure to head on over every Friday night from 8-10 pm to catch some line dancing lessons on the dancefloor or patio before the crowds filter in. Once the party starts feel free to stay on the patio and enjoy live music throughout the night. If the patio isn't your kind of thing, head inside where there is plenty of seating to rest up before deciding to ride the mechanical bull, or enjoy the large dancefloor, where you can get loose and maybe participate in a lip-syncing contest on the main stage.
Texas Longhorn Ranch:
If you are in town for the CCMA's and want to live it up country style (literally), be sure to check out Texas Longhorn Ranch-Covered Wagon Bed & Breakfast for your accommodation needs. Located about 45 minutes from Budweiser Gardens, the ranch is a perfect place to stay to get you into that country mood all while getting away from the busy streets and large crowds during the awards.
Texas Longhorn Ranch is the perfect place for adults to relax, unwind and get pampered all while spending the night in a more than unique covered wagon. If spending the night in a covered wagon isn't country enough for you, you can participate in a lovely horseback ride along the Sydenham River and relax by a toasty campfire at night.  If at the end of your stay you are feeling nostalgic, the ranch has skulls, horns and hides available for sale to help decorate the den back at home.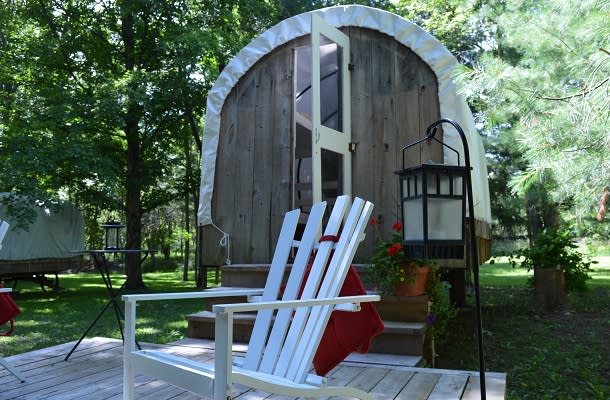 Purple Hill Country Hall
If history and vintage country music are of interest to you, Purple Hill Country Hall is a place you must visit. The Country Hall was once an old auction barn that has been converted into a warm, welcoming, intimate performing space with no bad seats in the house. Everywhere you look within the hall you can find antiques decorating the walls preserving the history of the hall.  
With concerts and events being held almost weekly at the hall, there is sure to be something (other than the venue) to draw you in, and intrigue your country mind to be in awe. Experiencing a concert at Purple Hill Country Hall also makes for a bit of a romantic evening and a great addition to any country themed date.
The Bull & Barrel:
If good food and good times are your objective, The Bull & Barrel is the place for you. As one of the few dining/entertainment venues in the city, The Bull & Barrel is the perfect place to grab a meal early in the day, or to enjoy a drink or two on their roof-top patio overlooking downtown London. Conveniently located across from Budweiser Gardens, The Bull & Barrel is an ideal spot to experience when heading to and from a concert by grabbing dinner before the show, and partying well after.
The inside of the saloon has a very modern look to it with an authentic country feel. It houses a large dining area and an even larger dance floor that will put you in the mood to party. When you're not eating or dancing, be sure to give Fu Manchu (the mechanical bull) a ride and check out some of the live entertainment from up and coming artists from around the region.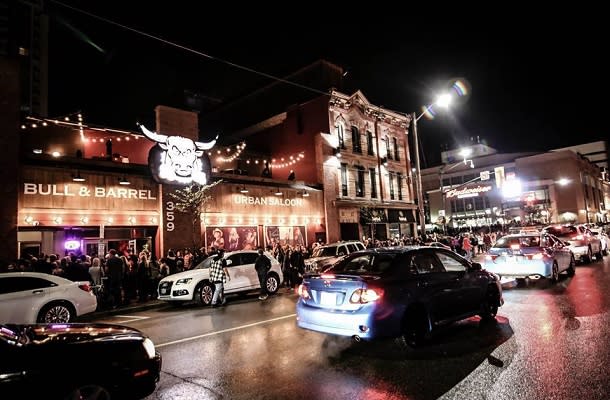 With the CCMA's coming to Southwestern Ontario for the first time ever, all of these country hotspots are sure to be extremely popular for the travelling country fan. In addition to the region's best hotspots, be sure to look into Canadian Country Music Week for all of the fantastic events and concerts planned as it is sure to be a week to remember and check out our list of favourite fan events. 
---
---