KINGSVILLE, ONTARIO – Henry Noestheden and Cor Boon had hoped to start things slow. Maybe ease into their chocolate-making business a little, as a pair of guys aged 68 and 75, respectively, might want to do. But on their second day of business at ODG Chocolates (it stands for Old Dutch Guys) they sold one of their bird-shaped chocolates to a journalist who was heading to nearby Pelee Island and wanted to give a gift to a bird-loving author who spends her summers there. Yeah, a certain Canadian writer named Margaret Atwood.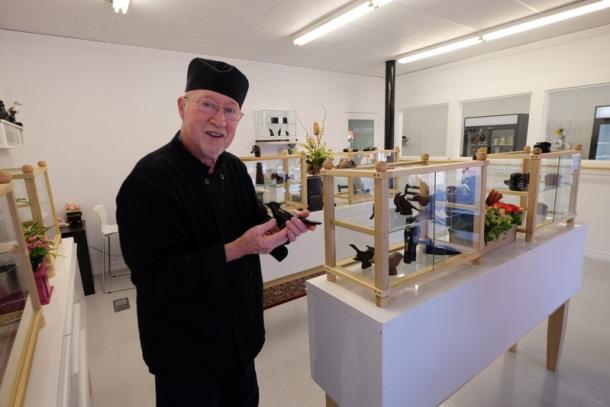 "She loved the bird so much she put a picture of it on I think her Pinterest page," Noestheden told me in his tidy shop on a Wednesday night in May. "The next day we were overwhelmed with people wanting to buy one. And now we're here into the late hours every night trying to keep up." This is one surprising town, one of the prettiest small cities in Ontario. There's a lovely main street with handsome, solid architecture. There are a couple of very good restaurants. There's a fine coffee shop that displays local art. And a starting-to-be-famous chocolate store.
Noestheden is a man of the world, a former sculptor who was born in Holland and has spent time in Pittsburgh, Windsor, New York City and Santa Fe, New Mexico. He made some of the equipment they're using to mold the chocolates. The shapes? Those are mostly courtesy of Boon, a champion bird carver who also was born in Holland. In addition to birds, he helps fashion chocolates in the shape of dog heads, coins and lighthouses. Even bugs.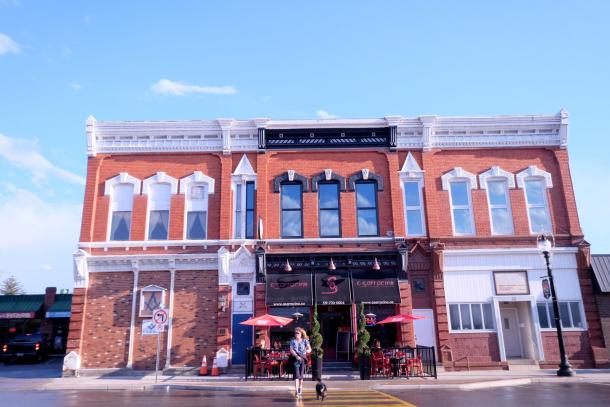 "We looked a lot of places for our shop," Noestheden told me. "But we like it here. There's something about the community. It's an interesting collection of people and city council here has a lot of foresight."
He pauses. And smiles.
"I also have a strange suspicion that people who live here actually read books."
"Kingsville has this nice, vibrant downtown area" Boon said. "Everyone is elevating their game."
Earlier in the evening I'd had a fine shrimp, chicken and veggie dinner over rice on the sidewalk patio at The Main Grill and Alehouse, then stopped to chat with Frank Merlihan at Merlis Coffeehouse and Eatery.
It's a fun and lively café, restaurant and coffee spot, with tons of local art on the walls that helps Ontario artists get noticed – and helps them make a living. It also makes great coffee.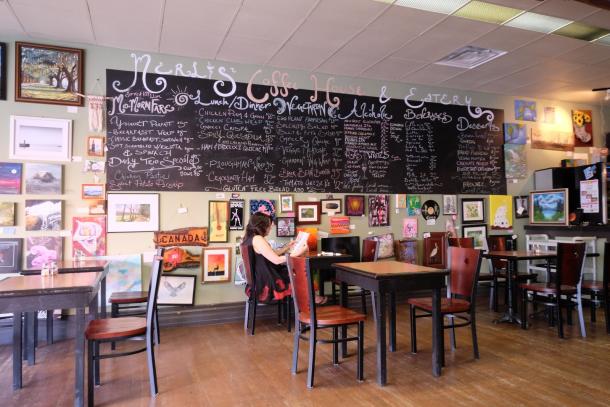 "When I lived in Toronto I would go to great restaurants such as Scaramouche," Merlihan told me. "The food was exceptional. But the coffee? I was like, 'You gotta be kidding me.'" Merlihan has an accomplished roaster on hand named Stephen Armstrong and serves fair trade, organic coffee. His menu changes frequently as the emphasis is on fresh, local ingredients. I bed down for the night at a hotel on Kingsville's Main Street called The Grove Hotel, which is utterly unexpected and completely delightful. Rooms are individually designed. Mine features dozens of old license plates on the wall behind the bed, a Route 66 Beer sign and small model cars glued to a board on another wall. There's also a functioning, flashing traffic signal that beams bright red, green and yellow light into the room. Thankfully it can be unplugged at night. There's open shelving to save on space and two cool leather chairs in the room, with boxed water on my desk. There's good, free Wi-Fi and TV, and my unit had a second-floor porch overlooking Main Street.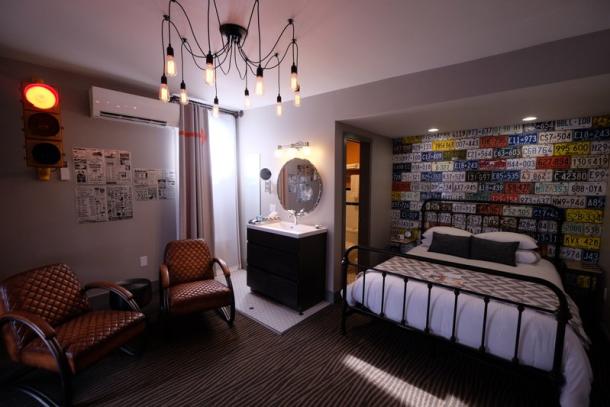 The lobby has a funky check-in desk, with old clocks and a dial telephone on the wall. There are rocking chairs on the front porch with colourful pillows, and there's fruit, coffee and even flaky butter tarts in the morning. There's actually food and coffee in the lobby all day long. They also have a number of cheeky bits, such as a sign you can put on the door of your room that says "I need to be alone, please" or "go away." The Grove Brew House is coming soon next door. Around the corner is Jack's Gastropub, where I had a fine burger on the patio a couple summers ago when I visited at the behest of Ontario Southwest Tourism. For a city of maybe 22,000 people Kingsville is very much punching above its weight. Things also are on the upswing in Windsor. I started my visit to Windsor with a good lunch at the Twisted Apron, a nice restaurant on increasingly trendy Wyandotte Ave. It's a fun spot with a big crowd at lunch I had a very large serving of good fish tacos for about $13.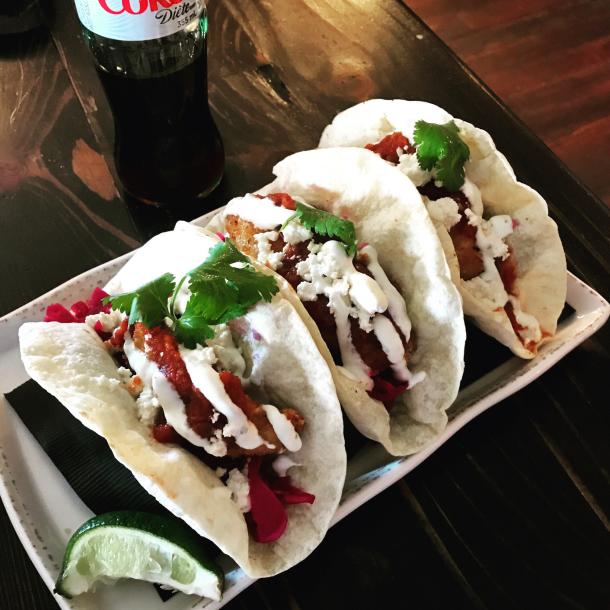 Down the road is the J.P. Wiser tasting room, where Dr. Don Livermore taught me the nuances of the centuries-old whisky making business in Canada. Dr. Livermore told me about how many of us call Canadian whisky "rye," but that it's almost always made with corn. Rye is sometimes used in Canada, however, as it does better than corn in poor soil. Livermore is a master distiller and knows everything there is to know about distilling whisky, including the complicated chemical formulas. One thing he tells me is that it's important to know when to "pull the plug" during the distilling process, less the whisky gets overcooked and takes on a soapy or waxy flavour. You have to let it sit long enough to get that nice caramel flavour, but too long and it'll go bad. He also talks about how modern marketers like to tell buyers their whisky is made in copper stills. "People have always used copper," he says. "Copper-stilled is just a marketing phrase."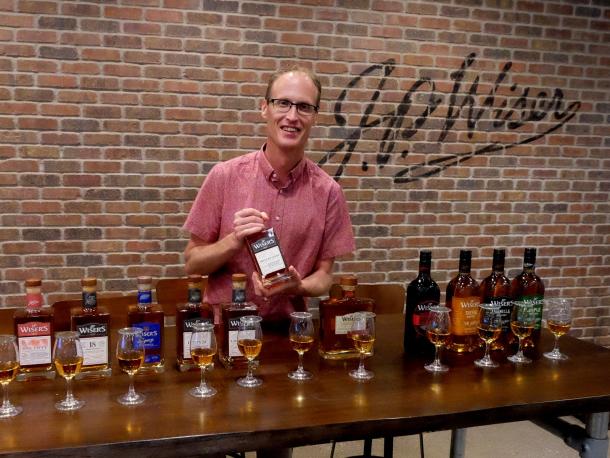 After a brief lesson, Livermore lets me sniff a variety of products in various stages of production; all the way from a few hours old to almost ready for bottling. It's only as I get near the end that I learn I could've been tasting them all along. Then again, it's just as well I didn't, as I had an hour drive to Kingsville ahead of me and was scheduled for a visit at a downtown Windsor coffee shop and brewery after my J.P. Wiser visit. Livermore tells me they have something like 1.6 million barrels of whisky being aged at any one time, and that each barrel represents $1,000 in excise tax for Canadian governments. "It's a vital Canadian industry," he says. Livermore tells me Canada was the world's number one whisky producer at one point, and that we were the first country in the world to regulate specific rules about how it should be made. Ireland and Scotland didn't follow suit for a couple decades, he said with a trace of pride. The J.P. Wiser folks were building a new tasting room/whisky exploration centre when I was there, including what looks like a fine patio overlooking the Detroit River. In addition to sipping whisky, I also checked out a couple spots on the Windsor-Essex Coffee Trail, which Merlis' shop in Kingsville also is part of. At Craft Heads Brewing in Windsor, I sampled a great coffee and also some wonderfully inventive craft beers.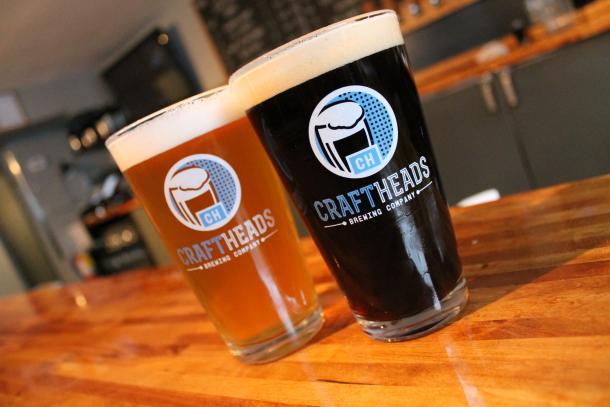 I quite enjoyed the Feather Hat Guy IPA, named after a colourful local character often seen in downtown Windsor. It's got a nice, hoppy edge, but the brewmaster smartly took his foot off the accelerator before it got too heavy and bitter. They also make several other good beers, including a lovely coffee stout and even something called a Turbulent Chocolate Peanut Butter Porter, which I couldn't sample owing to a peanut allergy. They also take their coffee quite seriously. "The craft beer scene has caught on nicely," said Craft Heads co-owner Bryan Datoc. "Now we're trying to see if we can wean Canadians away from drinking mostly Tim's and Starbucks."
To read more about Jim Byers' Travels, click here.