October is a great time of the year, from the beautiful views of the changing trees, to the mild weather that's perfect for pumpkin picking, but most importantly all the Halloween-related activities! From events for the kids, like a pumpkin festival and ghost stories, to something for brave teens and adults that will surely scare your socks off, there are many events happening across Ontario's Southwest. Here are a few of them:
Snyder's Farm in Oxford County is a great place for the family year-round, but when the sun goes down in October it becomes Fear Farm, a spooky place not for the faint of heart. Fear Farm offers six unique haunts this year, featuring everything from aliens and clowns to haunted hay rides and more; but they have limited amounts of tickets, so be sure to buy your tickets quick. If getting spooked is not your cup of pumpkin spice latte, then try their food and drinks tent, as well as their new beer tent that serves up a great selection of local seasonal brews and Ontario wines! From beer, to freshly baked pies, to all sorts of desserts, Fear Farm is great for the entire family, not just the ones who like a good scare.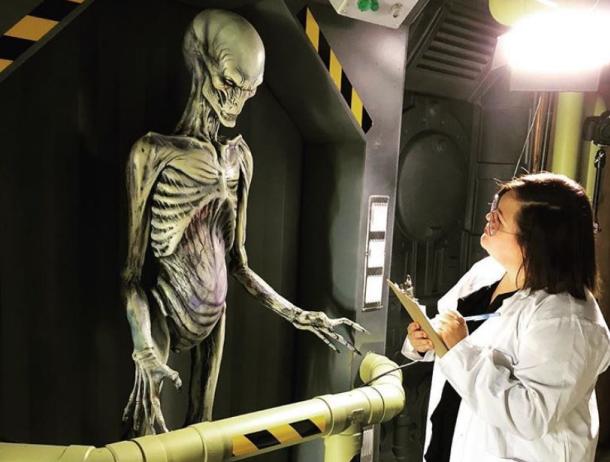 Hearing a ghost story will sometimes put you on the edge of your seat, but what if the ghost story was closer to home than you thought? Ghost Walks features new and old ghost stories, and will frighten you with horrible tales of murders recently uncovered, entertain you with bizarre tales just discovered about certain past Chatham residents, homes, and streets. Hear about legends of sea monsters in the Thames, secret tunnels running under the streets of Downtown Chatham, devastating fires, and a plethora of other tales.
Know how to navigate around with a map? What about without one? What about if you're in a corn maze, in the dark, with only a flashlight? Well, you're in luck! Kustermans annual 'After Dark' has a flashlight maze, a coffin ride simulator, and two haunted tours, and much more. A spooky time for the whole family to enjoy!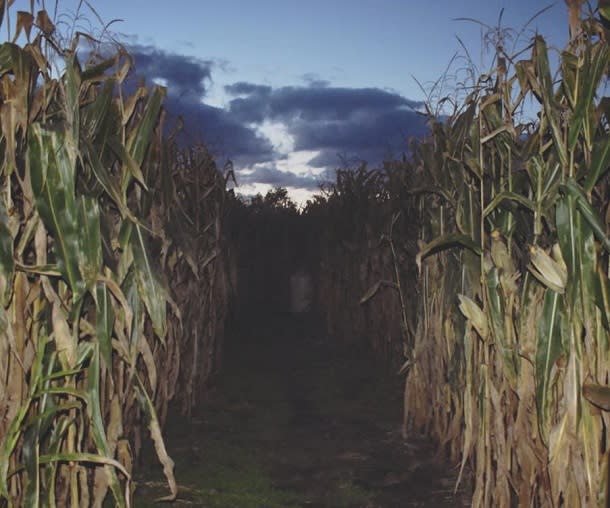 Reapers Realm in Courtright, Ontario is a multi-attraction outdoor event, with a variety of haunted attractions, a coffin ride, and even a Halloween themed putt putt! Reaper's Realm is not for those who get scared easily – it's a real heart pounding adventure ride that will keep you on the edge of your seats!
Scarehouse Windsor has been dubbed as the 'the most terrifying haunted house in Windsor' and there's a reason why…it's really scary! You won't be prepared for what's down the hallway, or in the next room. It's also the largest haunted house in the region with over 16,000 sqft of horror!
Caledonia has a rich and diverse history, however it also has a haunted past. Every Saturday in the month of October there's a two hour lantern-lit walking tour that showcases some of that haunted history, it's an event for the whole family to enjoy.
For The Little Ones
A haunt might not be the best place for a young child, but don't fret because there's events just for kids to enjoy. Storybook Gardens is holding their annual StorySpook Village from October 19th-23rd and October 25th-29th. Featuring trick or treating, meet and greets with costumed characters and amusement rides!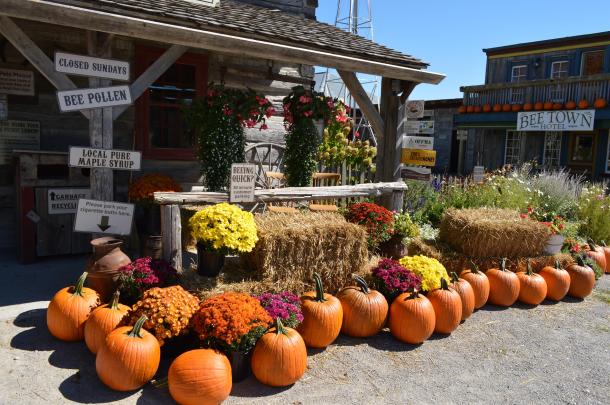 A necessary part of Halloween is the pumpkins, and Clovermead has that covered. The Clovermead Pumpkin Festival features wagon rides, bee barrel train rides, a pumpkin drop, and much more. They even have a place for the family to get a photoshoot with fall decorations!
Be sure to check out our events calendar for more fall fun!
---
---