Throughout life we get stuck in ruts, visiting the same places with the same people and continuously doing the same things. Break that habit and explore our region to experience some of the best restaurants that you haven't discovered yet. There's hidden gems and local favourites everywhere – so we've collect some of our favourites for you to check out!
Mamma Maria's Ristorante – Chatham
Want to take a trip to Italy to taste your way through the regions but don't have the time or money? Mamma Maria's got you covered. This little slice of Italy located right here in Southwest Ontario prides themselves on authentic Italian cuisine that will make any Nona smile. Step away from your local chain Italian restaurant and taste the difference – once you go real it'll be your favourite meal.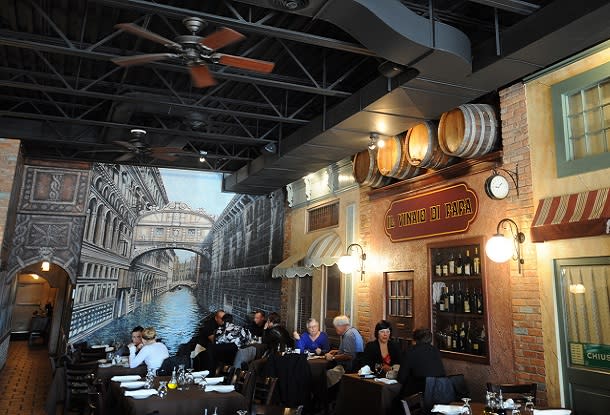 Motor Burger – Windsor
Everyone claims to have the best burger, however Motor Burger can lay claim to the title after their Deux Chevaux was named among the Top 5 Chef Recipes by Reader's Digest. This brewhouse, restaurant and body shop thrives on chargrilled classic flavours and putting a unique twist on your favourite combinations. Melted cheese, avocado, Asian twists and seafood sandwiches, reading the menu alone is enough reason to visit. Do yourself a favour and stop waiting – you know you want to.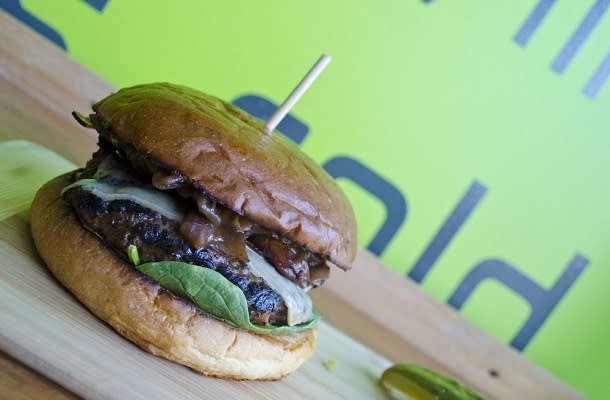 Green Frog Tearoom at Pinecroft – Aylmer
Peaceful and quaint, this tearoom has country classics and all the perfect pairings for a nice hot cuppa tea. Homemade hearty meals and rotating daily specials, this is the perfect place to go for plain old simple goodness. Complex flavours don't always mean better and the Green Frog Tearoom is a perfect living example. But don't just take my word for it, come visit Paul, Brenda, Kim, Sarah & Chad to see for yourself.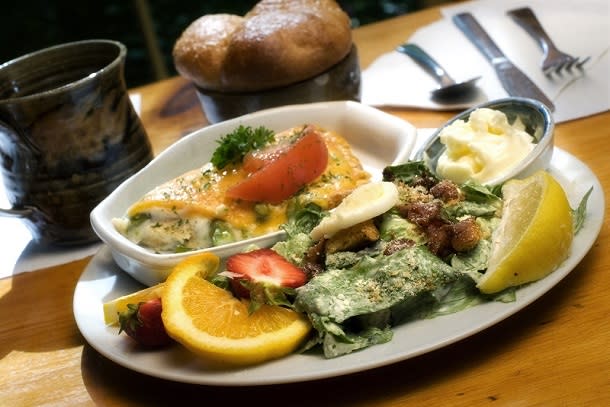 Serafina – Simcoe
Not every delicious experience has to be a huge multi-course meal, take Serafina's for example. This quaint café showcases fresh, light fare and baked goods with new additions as the seasons roll on. Try a classic Maple Oat Scone or a tasty house made Quiche for a simple snack or meal. Whether you meet up for lunch or pick up your favourite treats, Serafina's will be worth the drive. Who knows what else you'll get in to in the area known as Ontario's Garden.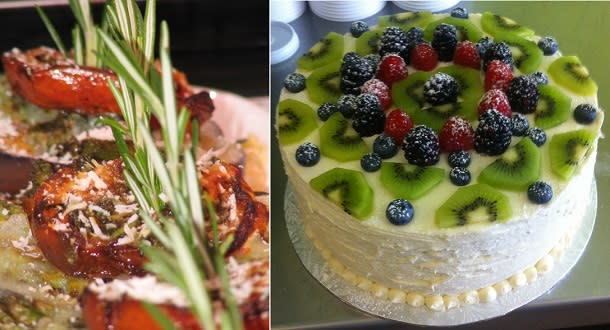 Fisherville Hotel & Tavern – Fisherville
Take a moment to treat yourself to honest, small-town country cuisine and craft beer. This cozy place has been around since 1853 and will remind you of home cooking. Keeping it simple, their flavours will do the talking so you can keep coming back again and again for your favourite staples.  Try their award-winning soups and eat yourself into pure bliss, then curl up and stay the night in their country getaway hotel for a break from your busy city life.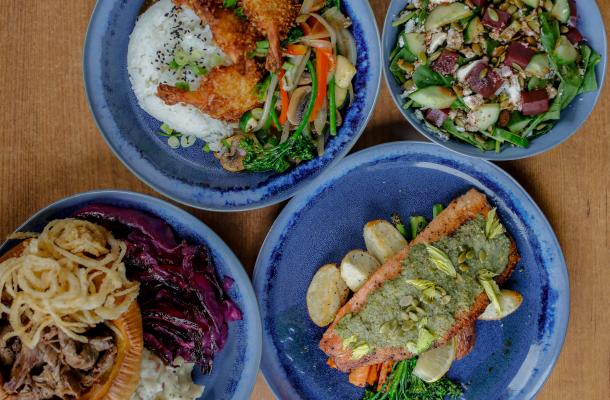 Olives Casual Cuisine - Sarnia
Try an elegant dining experience featuring homemade classic dishes will add a new favourite to your date night repertoire. Staying close to traditional elevated eats, you'll still be surprised by where Olives will take you. Long time waiters and a well-regarded location, the trip will worth it to visit this Sarnia hot spot.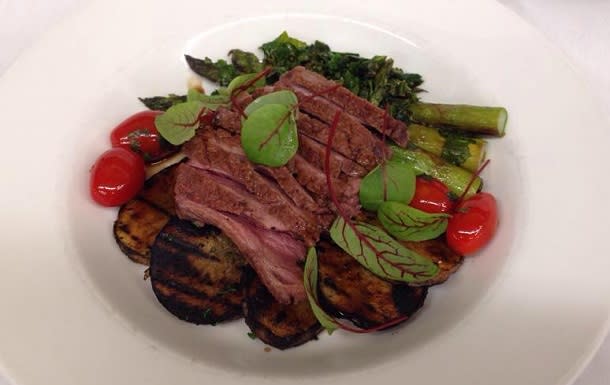 Craft Farmacy - London
At Craft Farmacy their slogan is "Dispensing Deliciousness", and boy does it fit! Their menu of rustic style food and sharing plates is full of of products from local craft breweries and distilleries and farm fresh fare from Southwestern Ontario. It's not just great local food, there's also at least nine kinds of oysters from Canada's east coast at their oyster bar! You'll also want to try their amazing house cocktails.
The G.O.A.T Tap and Eatery – LaSalle
Elevate your love for sports with this contemporary sports bar showcasing a unique gastro-pub style menu.  Come for the game, grab a drink, and make a new friend while taking in the tasty twists on pub favourites. From sandwiches to wings, delicious apps and their famous G.O.A.T sauce, you'll surely be hooked after your first visit. Who wouldn't?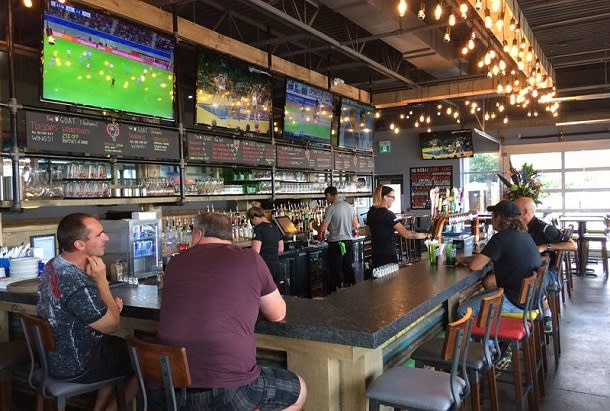 Stacks – Windsor
From savory to sweet, this gourmet pancake house is a must-go for all local breakfast lovers. Colourful cotton candy creations, ooey gooey chocolate, or even cheasy chilli cheese dog stacks, your imagination will fly higher than these stack up! Don't let the hustle and bustle of this small restaurant deter you, take a seat inside this well oiled machine for a unique dining experience. Who knew this morning classic could reach new heights?
From small town, to big city, the adventure never ends in Ontario's Southwest. Try something new and let yourself be pleasantly surprised – even the smallest places can pack big flavours. So next time you're looking for a culinary experience, remember some of the these restaurants and let the food do the talking.