It's that time of the year again to part ways with summer and fall in love with autumn! Don't let the season change get you down as we embrace the days getting shorter, the crisp air, and changing leaves. Elgin County has the perfect fall bucket list to help you make the most of the season.
1. Pick the Perfect Pumpkin
Nothing screams fall more than pumpkins. Everything from pumpkin pies, scented candles, to pumpkin spice lattes, have become a necessity to get you into the seasonal spirit. This year we want to make sure you pick the perfect one and have fun while doing it. Gather up your friends and family and head to Clovermead Pumpkin Festival. Located just 20 minutes outside of London in Aylmer, this festival has many activities for you and your crew to partake in. Walk around Clovermead to see all the fall decorations, enjoy a wagon ride, watch the Pumpkin Slide Show, and of course pick pumpkins from the fields. This annual festival runs every Saturday from September 21st to October 26th.
In need of a last-minute pumpkin before Halloween festivities?  Check out Great Lakes Farm annual Pumpkin Fest in Port Stanley.  Join in on games, pumpkin decorating, and delicious treats on October 26th and 27th.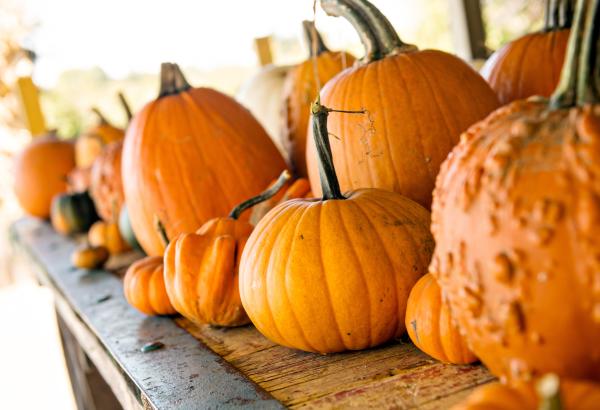 2. Frolic through the fall foliage
Autumn is one of the most beautiful seasons of the year, but sadly it ends far too quickly. Before the bitter cold takes over, be sure to get lost in the leaves as you check out the breathtaking scenery of Elgin County's trails.  Reconnect with nature this season at Springwater Conservation Area, or  Fingal Wildlife Area. Springwater is equipped with three main trails to explore, with a large pond right in the center of the forest.  Hikers get to experience the scenic beauty that is "Carolinian Canada." Fingal Wildlife Area is located on an old World War II air force training base, has 21km of hiking trails, and a gorgeous landscape all creating a memorable experience.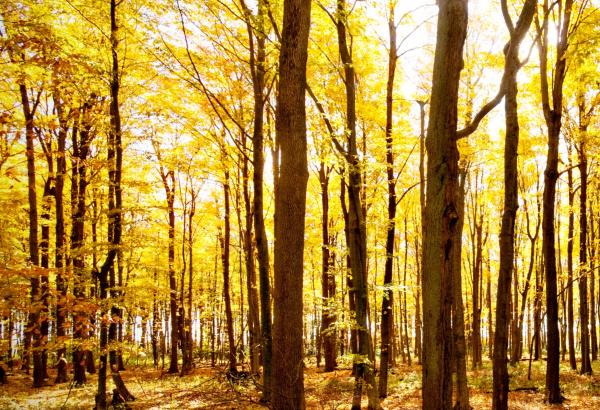 3. Wander through the haunted houses
Get ready for a night of frights as you spend an evening at Aylmer's Haunted House.  This scary experience will be one to remember and is only $5 per person. Don't miss out this fall!  
4. Navigate a corn maze
Find yourself getting lost (possibly scared) this Halloween/ fall with some of the many corn mazes throughout Elgin County! Prepare yourself for some frights at Talbotville Berry Farm. Their haunted corn maze has a surprise for you around every corner! Need a break from the spooks? Try making your way through Clovermead Adventure Farm's A-Mazing Corn Maze.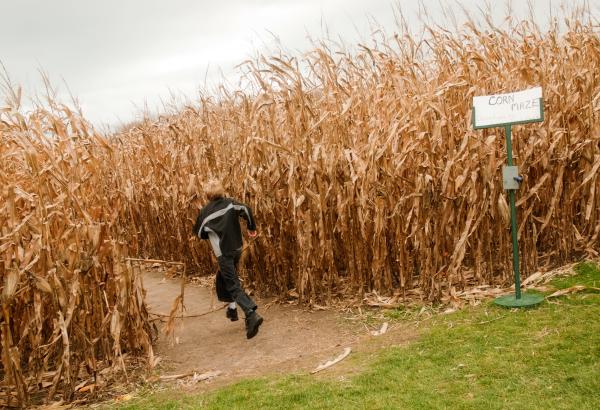 5. Pick a crisp apple from an orchard and sip on some sweet apple cider
Start a new fall tradition as you warm up with a sweet cup of apple cider and adventure out to one of Elgin County's go-to orchards, Great Lakes Farms.  Pick the perfect apple at their You-Pick Orchard or grab an apple pie for home as you browse the store and take in the sweet aroma of the season.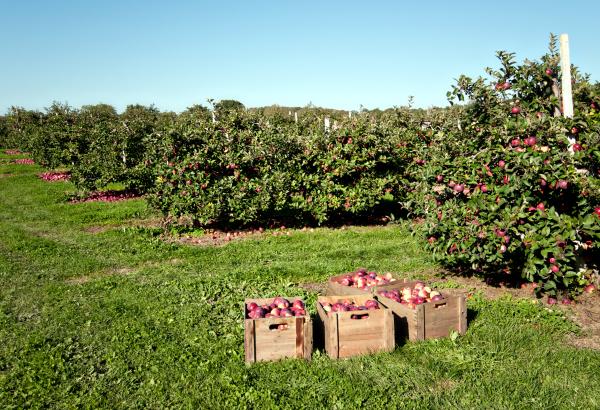 6. Visit a Farmers Market
This fall, stock up on your favourite locally made food items from Horton Farmers Market. This best-in-class market is the perfect place to connect with your family and friends over a cup of coffee, or by chatting with other local food lovers.  This market happens from 8:00 AM to Noon every Saturday until November 2nd.  Be sure to check out DeBackere Farm Market and Howes Family Farm Market as they have tons of fall decor and produce!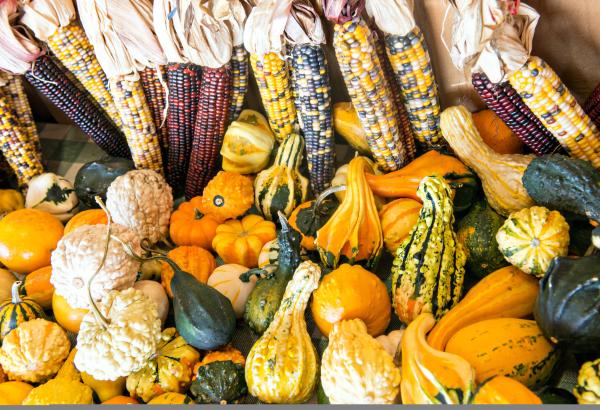 Be sure to keep up to date with all the events happening around Elgin County here!
---
---