You've heard the saying "nature heals," and it's true. Scientific studies show that being in nature lowers stress, elevates mood, improves sleep, increases productivity, and even creates pleasant feelings. We need all of these now more than ever after long periods spent indoors.Nature is connected to our health and if you're looking to connect with nature, there's no better spot than Ontario's Southwest. There's a reason our tagline is "Shaped by Nature".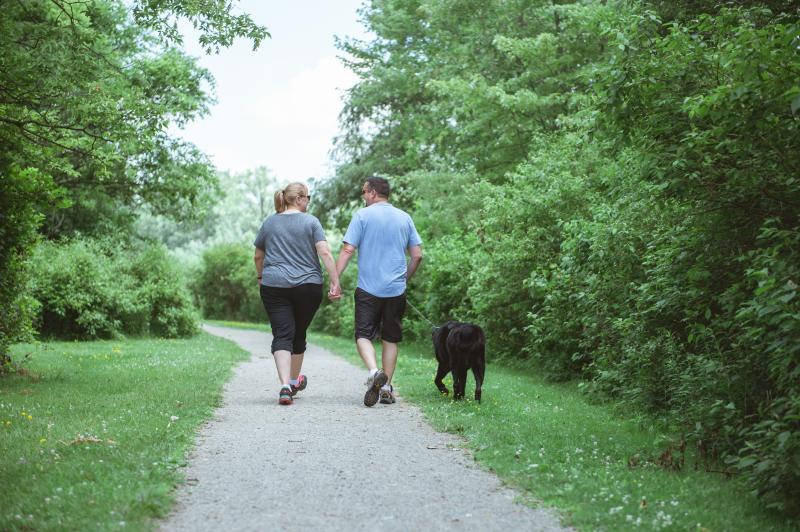 Here are all of the ways you can get out there and get active in the nature of our region:
On Your Feet
Lacing up a pair of shoes is all you need to get started in hiking. Well that and this list of favourite hiking trails all across Southwestern Ontario. After you've explored these, there are countless more trails waiting to be discovered. Start finding your new favourite trails with the Ontario Trails interactive map. It has options in each part of Ontario's Southwest.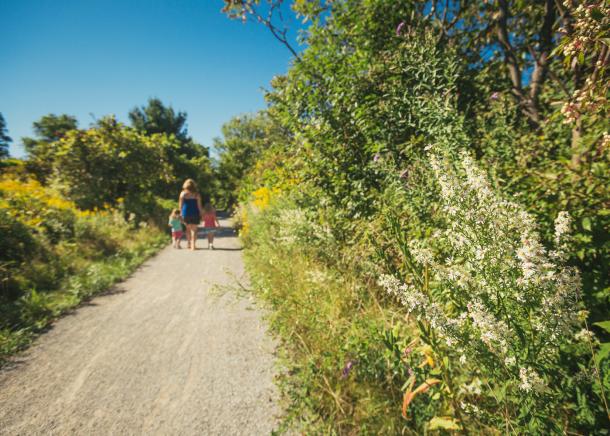 On the Water
If your activity of choice to escape into nature is dipping your paddles in a new waterway, you won't be disappointed with any of these kayaking and canoeing spots. From quietness of Big Creek and biodiversity of the Pinery to the well known Grand and Thames rivers, you are spoiled for options.
For the truly adventurous, the ultimate solo paddling trip can be had in Ontario's Southwest on the Thames River. Kevin Callan, known as the Happy Camper, paddled the length of the Thames over eight days and filmed his whole journey. Watch his adventures and all the stops he visited.
On Two Wheels
The trails of Ontario's Southwest aren't just for travel by foot, one of the best ways to explore the Carolinian forest is on studded tires. Tune up your mountain bike, or fat bike, and go for a rip on these biking trail routes spanning our region.
Want to stay on the paved roads and go for distance? We've put together a number of guides that feature multi-day cycling adventures. These downloadable guides offer up everything you need to plan a long ride and you'll get to take in the fresh air on open country roads and explore friendly communities.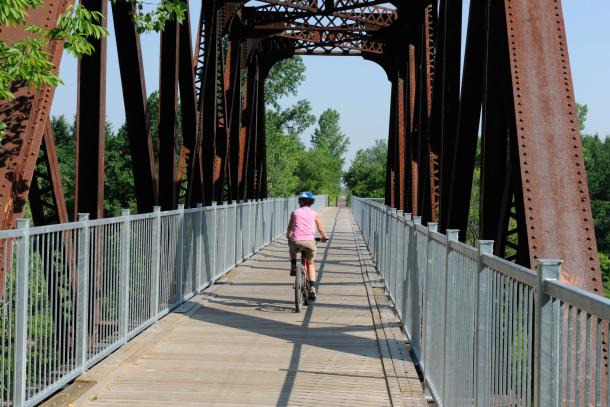 Speaking of friendly communities full of small-town charm, you can enjoy a great mixture of both off-road trails and road riding in the counties of Haldimand and Oxford. Both are amazing cycling destinations with trail networks that connect their communities and offer unique sites & stops.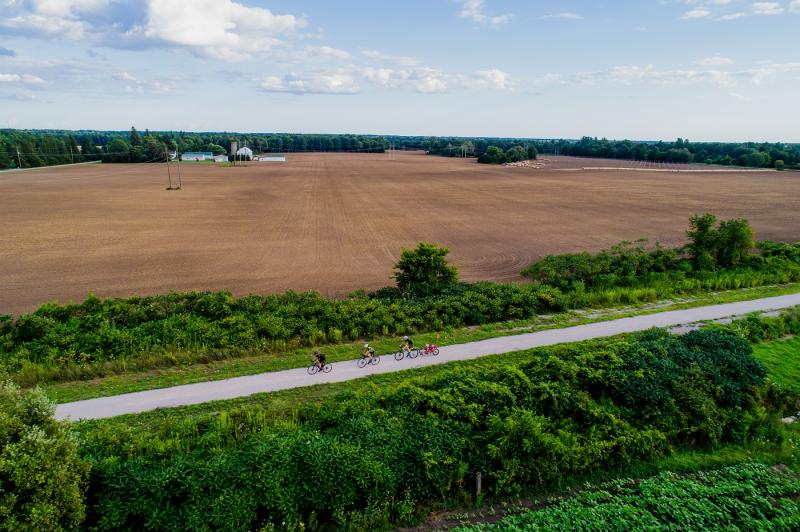 Now that you've got a tease of all the nature that awaits you in our region, explore even more options with our collection of blogs and traveller stories where fresh air fun is the star!
We are so lucky to have beautiful natural areas in Ontario's Southwest to enjoy. Let's take action to protect our precious natural spaces. Click here to join the #ForTheLoveOfParks movement and learn 5 ways you can help keep parks clean and safe.