It is the perfect time of the year for cruising down the highway, going on a hike, feeling the sun on your face, and of course ice cream!Indulge in one of the many local handmade ice cream shops in Ontario's Southwest.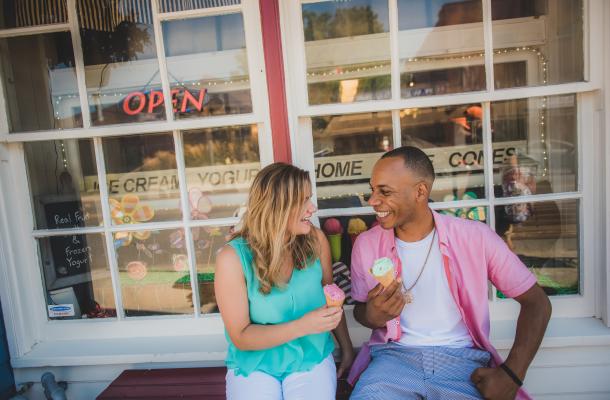 Looking for the perfect way to end the day after exploring charming Port Stanley? Why not get yourself a treat from Broderick's. This unique 50's style ice cream parlour is located downtown and has more than 30 flavours to choose from. Fun fact: Their mouth-watering waffle cones are handmade daily in the shop! 
This popular ice cream stop in St. Thomas will keep you coming back for more. Over 45 flavours to indulge in from unicorn toots – to double chocolate cookie. You'll want to go until you try every unique taste. If you aren't convinced yet, they also just recently added three new take out windows to keep the lines moving.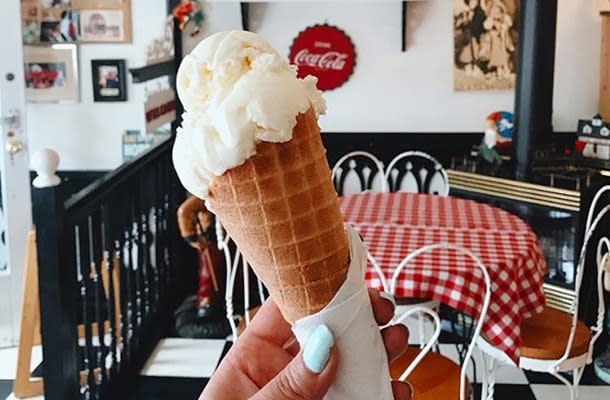 In the Port Rowan area, this aesthetically pleasing old-fashioned Ice Cream Parlour is sure to become your go-to destination. Their old-fashioned milkshakes are made the authentic old-school way, and their banana splits are to die for.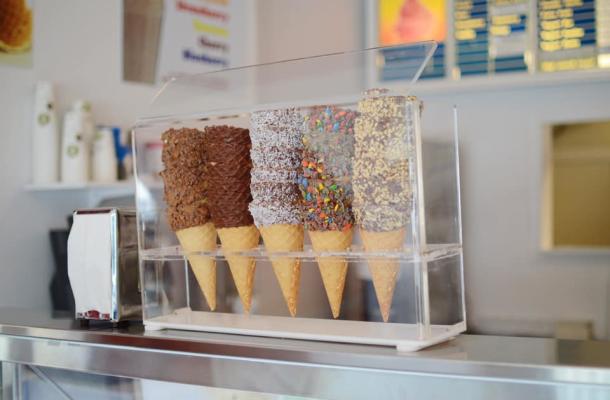 Ice cream Galore is exactly how it sounds, as there are tons of mouth-watering treats to choose from. Their delicious waffle cones are made fresh daily and their frozen yogurt is handmade right in front of you.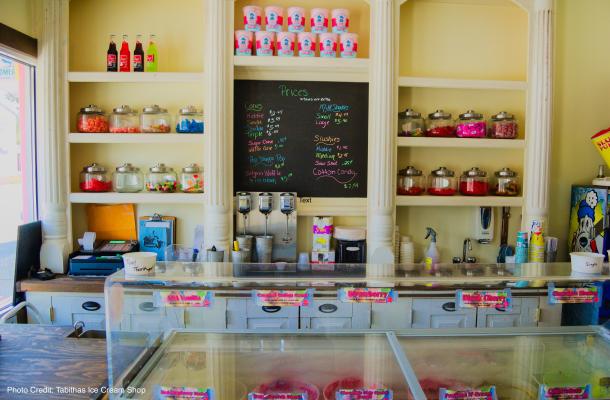 Fall in love with the retro atmosphere and outdoor patio at Tabitha's Ice Cream Shoppe. Make sure you try their delicious Belgian waffles with ice cream or take home a selection of their Vintage Candies.
Voted the best soft serve-ice cream in Windsor T.bear's Creamery is a family favourite dairy bar, from layered sundaes, ice cream cakes, and even ice cream sandwiches. 
Since the shop opened in 1979, it has become a popular landmark destination for all who visit from near and far. With an astonishing 50 flavours of hard scoop ice cream to choose from, and a wide variety of frozen yogurt with your favourite fresh fruit and candy mix-ins, you'll have to keep coming back just to get through the menu.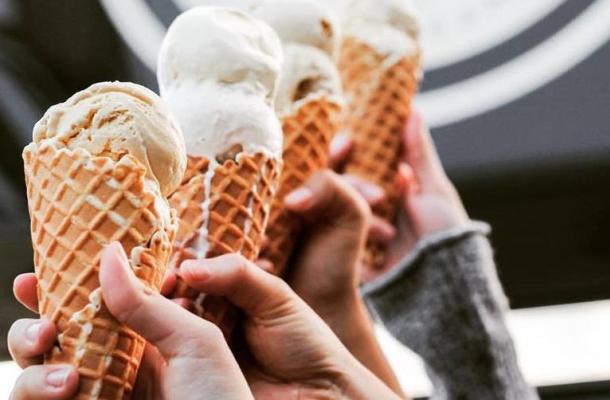 This local handmade batch-by-batch ice cream shop is located in downtown London and is the perfect way to cool off in the summertime after a long walk through Victoria Park.  We recommend you try their new strawberry ice cream sandwiches.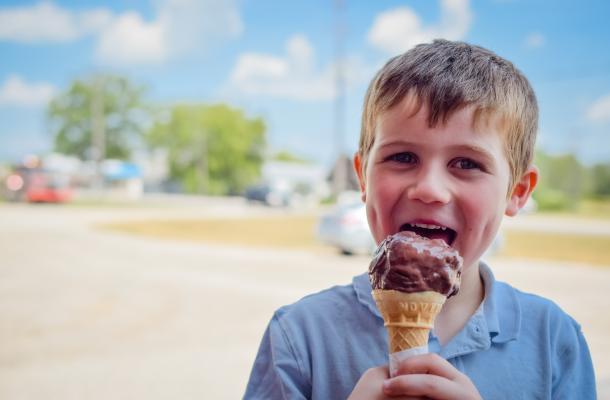 It's the perfect time of year to stop for a delicious bite to eat and for some tasty treats. Ritchie's Ice Cream & BBQ has the best of both worlds, with a full menu and over 30 flavours of Ice Cream from Shaw's.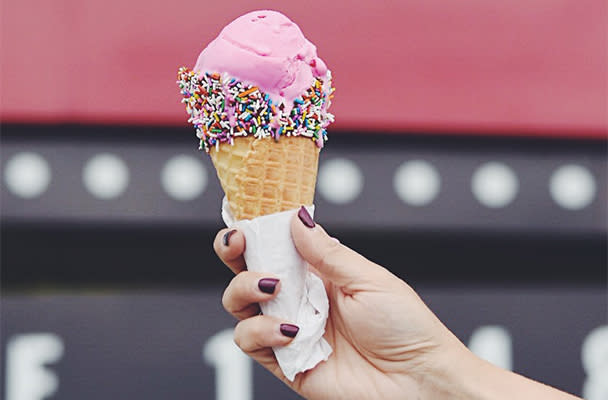 Cure your sweet tooth at Heavenly sweets. From saltwater taffy, to heavenly ice cream parfaits. This shop in Ingersoll is every sweet lover's dream.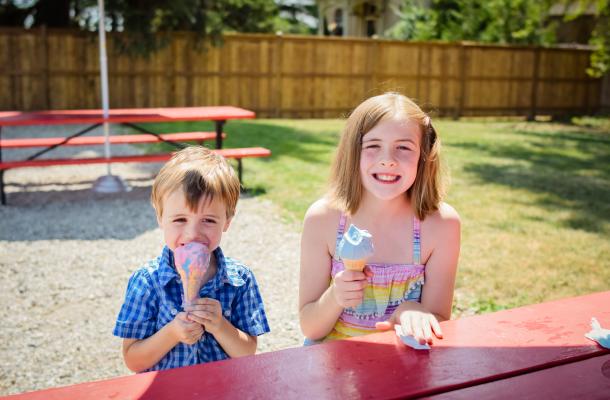 What's that saying again? You scream, I scream we all scream for ice cream? Well that is exactly what you'll do for ISCREAMS ice cream.  This shops menu offers a wide variety of items including; a blue bubble gum ice cream float, homemade waffle cones, and just over 20 hard scoop flavours. ISCREAMS is an ice cream stop you absolutely need to try.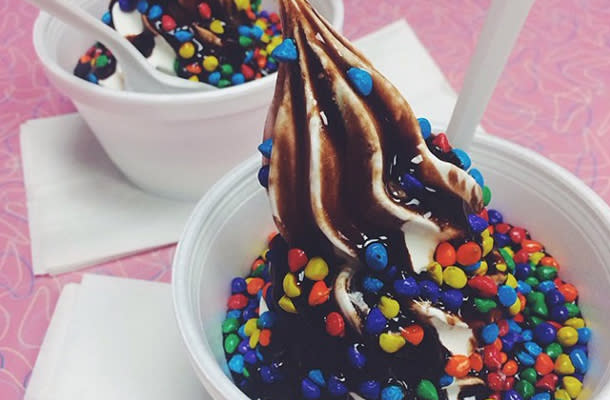 You will always be served with a smile at this charming little ice cream parlour. With over 18 flavours to choose from, and some of the best sundaes around Lickity Split is the perfect place to be on a hot summer's day.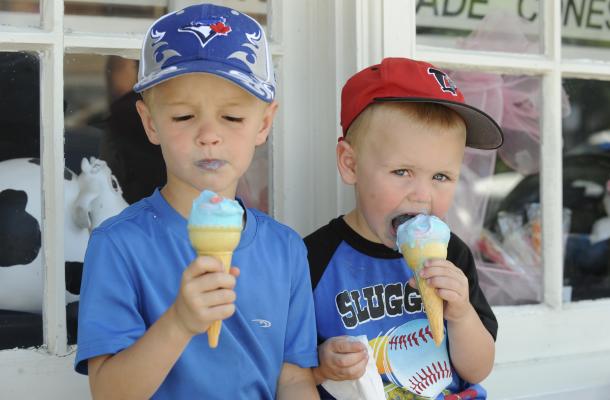 From the moment you enter, you'll be amazed at the old-fashioned charm of Hewitt's Dairy bar.  Hewitt's has over 60 flavours of their delicious and famous ice cream. It will be hard to decide. 
Looking for more trip inspiration, click here and discover more of Ontario's Southwest.