This is the moment that you will look back on and be grateful for. It's often forgotten. The decision that needed to happen for the "remember when we…" stories to take place. It's the moment that you decided to finally book the experience, commit to the creation of memories, or give the greatest gift to the adventurous person in your life.
In Ontario's Southwest, we pride ourselves in having the most unique, authentic, and memorable experiences you won't find anywhere else in the world! That's why we've created our very own signature experiences. These are the experiences to book if you care about the details, want to know the real story behind the people and the products, or make a connection with the host.
As you venture out, please do so in a safe manner and in accordance with guidelines. To learn more about what you can expect from local businesses in Ontario's Southwest, click here. 
OSW Signature Experiences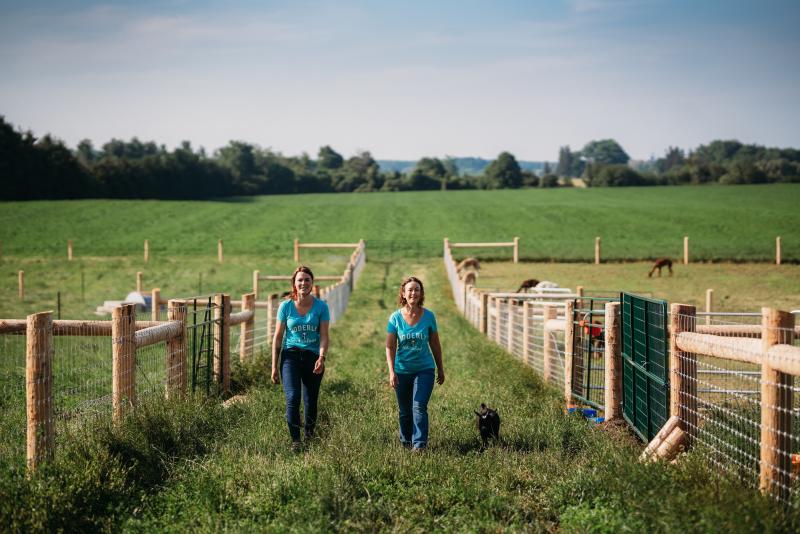 When Cheryl Haskett married a farmer and made the big move from Guelph to Oxford County, she quickly realized there was a lot to learn. From a plethora of new sites and chores to the realization that farm life isn't the quiet life they tell you about in books, Cheryl has approached every aspect of supporting a farm with humility and yeah, a lot of humour.
Now, she's ready to give you the inside scoop. Join Cheryl on their third-generation farm and the birthplace of her company Udderly Ridiculous- producing award-winning goat milk ice creams. Learn the zany stories of life on a farm as you do agility training with a lively pack of goats, get up close and personal with the chickens and spend some quality time out in the hay field with your alpaca guide.