More cool ways to experience world-class birding in Ontario's Southwest.
Looking for a birding experience that puts you right in the middle of the action? You're in luck! Guided birding tours and banding stations offer hands-on experiences and access to local birding experts.
Guided tours
Long Point Eco-Adventures offers guided kayak tours of Big Creek, a deep channel into the Norfolk Sand Plain. Bordered by towering Sycamore and Black Walnut trees, the four-hour trip exploring this designated UNESCO World Biosphere Reserve delivers a one-of-a-kind experience. Bald Eagles, Red-tailed Hawks, Wood Ducks, Baltimore Orioles, Northern Cardinals, and many species of warblers are often seen while drifting quietly down the creek.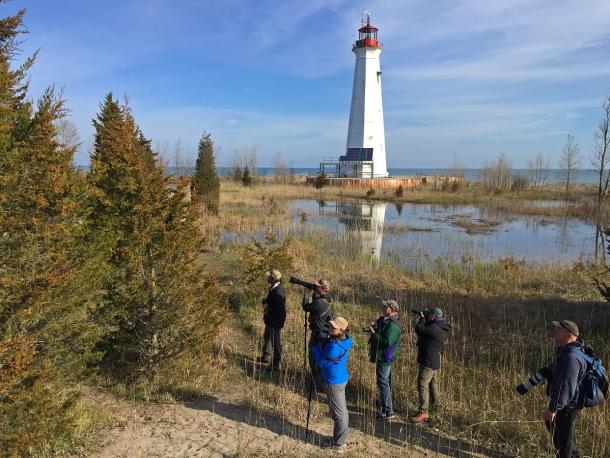 Banding stations
Another interesting experience for visitors is a stop at one of the many bird observatories and banding stations that are part of Canada's South Coast Birding Trail. These facilities are open to the public and offer visitors a unique perspective into the important field research that is taking place within the region: