Does your dog give you, "the look" when you try to leave your home? You know, that "Please don't leave me behind when you go out!" look that both breaks and melts your heart? Avoid the drama and bring your dog for the adventure!  Here are six fun things you can do in Ontario's Southwest with your most loyal friend.

1. Get some exercise at a local park or trail.
If you're planning a hike to tire out your pup, consider taking a day trip to a location with a fenced in, off leash area. Blackwell Trails Park, in Sarnia is great option for those who want both trails and a leash-free dog zone.
A doggy day trip to London wouldn't be complete without visiting the Greenway Off Leash Dog Park. Enjoy the large or small dog off-leash areas as well as the walking trails.
Wallaceburg Happy Tails Dog Off Leash Park provides 2.5 acres for you and you and your canine to roam, run, and play.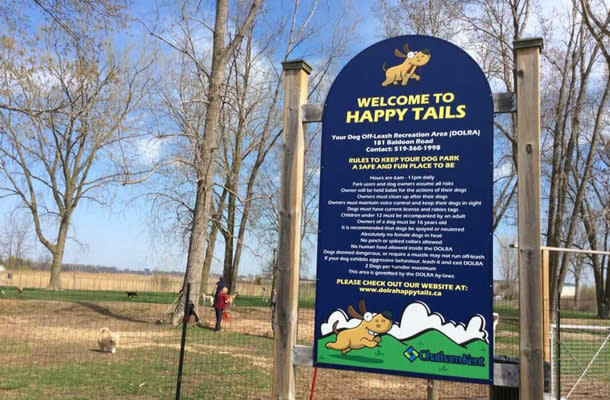 Photo from Wallaceburg Off-Leash Dog Park Facebook page.
2. Visit a dog-friendly beach.
Our Sandy Paw Equal Happy Dogs blog post is a great place to learn more about the dog beaches in our region. However, be sure to check the Ontario Parks website for updates prior to visiting to make sure you are well informed on any closures or restrictions.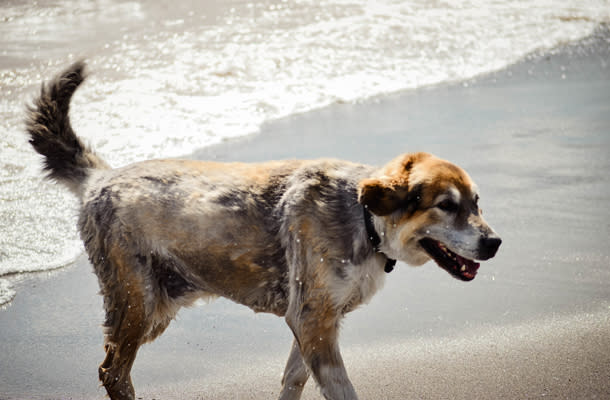 3. Enjoy a hike at a local marsh.
If you and your leashed companion are looking to escape into nature, choose a trail in the charming wetlands.
Not only does the 2 km Erieau Marsh Trail allow you and your dog to enjoy the Chatham-Kent farmlands, but it also follows the stunning Rondeau Bay.
The 2 km Wheeler's Walk Trail in Selkirk Provincial Park offers a short boardwalk through the marsh so you and your dog can enjoy a close up look at the wetland environment.
Hillman Marsh Conservation Area is a 5 km trail, complete with many picturesque spots and a viewing tower.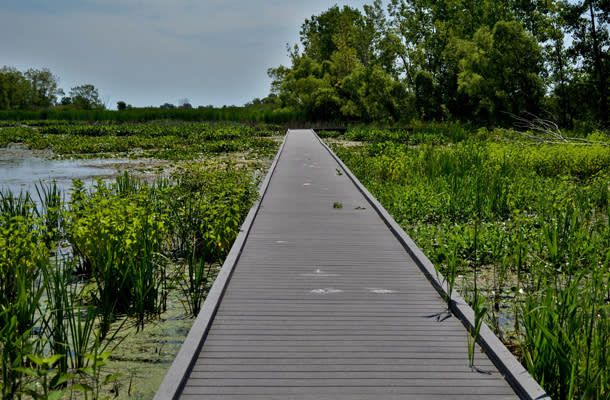 Hillman Marsh Conservation Area boardwalk through the marsh.
4. Treat them with a bone from a local butcher.
There isn't a better way to show appreciation for your pooch than by throwing them a bone. But never give your dog a cooked bone. They become brittle when cooked and can be a dangerous choking hazard.
Only buy your dog large raw cow or bison bones from a butcher and have piece of mind that the bone won't splinter. Both the YU Ranch and the Butcher of Kingsville sell raw cow bones for dogs to safely enjoy.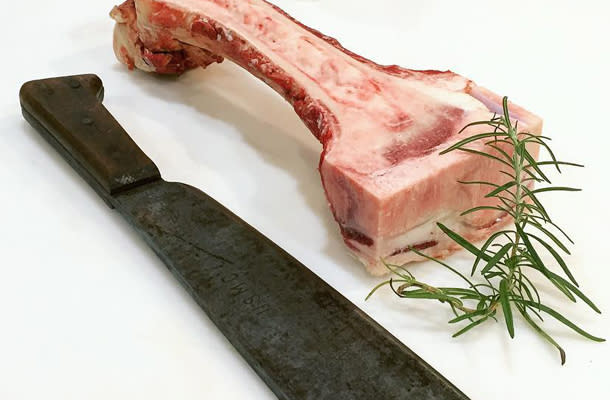 Photo from The Butcher of Kingsville Facebook page.
5. Relax at a dog-friendly patio.
If you're looking for a patio that is both human and dog-friendly, try Rondeau Joe's restaurant in Ridgetown, Walkerville Brewery and Frank Brewing Co. in Windsor, or Wolfhead Distillery in Amherstburg, Many of them have dog bowls for water so your dog can stay hydrated on a hot summer day!
Or, if you'd like to go on a self guided winery tour with your dog, check out Hounds of Erie Winery in Clear Creek.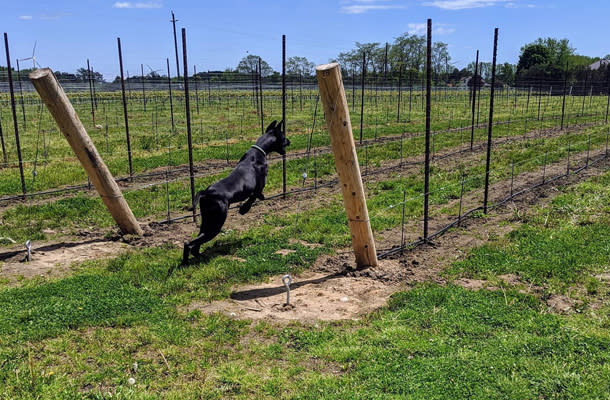 Photo from the Hounds of Erie Winery Facebook page.
6. Bring your dog along for a "staycation".
Hyperlocal travel, also known as a "staycation", means that you can feel like you're on vacation while staying close to home. Since you are close to home, bringing your pup on vacation with you has never been easier! Here are two of the great accommodations right here in Ontario's Southwest.
There is an entire floor of pet friendly rooms available at The Park Hotel in London.
If you are planning to travel to Kingsville, The Grove Hotel is now allowing dogs to stay in their rooms.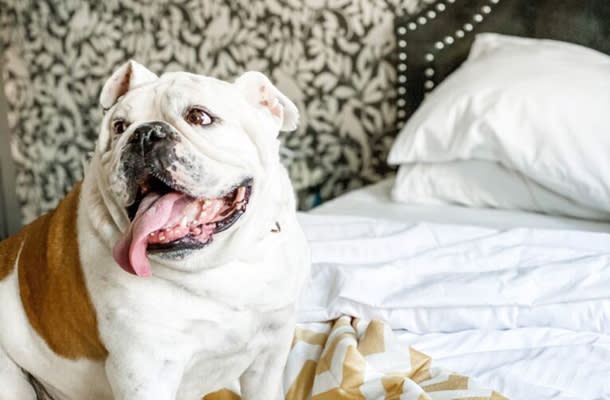 Photo from The Grove Hotel website.
We are so lucky to have beautiful natural areas in Ontario's Southwest to enjoy. Let's take action to protect our precious natural spaces. Click here to join the #ForTheLoveOfParks movement and learn 5 ways you can help keep parks clean and safe.