If you're looking for a warm weather activity that is both low in cost and high in rewards, keep reading because we have the perfect suggestion for you! This activity is easy for beginners, allows you to be close to nature, is a great way to save money, helps you to eat healthier, and brings a sense of calmness and satisfaction to your life. You've probably already guessed that we're describing the benefits of home gardening.
We've compiled tips, tricks, and suggestions from local experts within Ontario's Southwest to save you time. Soon you will be saving money and growing your own fruits, vegetables, herbs, and edible flowers like a pro.
TIP 1: Plant lavender to keep pests away from your garden.
Lavender is difficult to grow from a seed, but once you have a budding plant, it doesn't require much maintenance and will continue to come back year-after-year. You can pre-order young lavender plants online from Bonnieheath and pick them up at their new outdoor service window.
According to the professionals at Bonnieheath, lavender is a natural pest deterrent and attracts pollinators. Also, you can often rely on the rain to water your lavender plants, which makes this helpful herb easy to grow.
For more information on lavender farms across Ontario's Southwest, click here.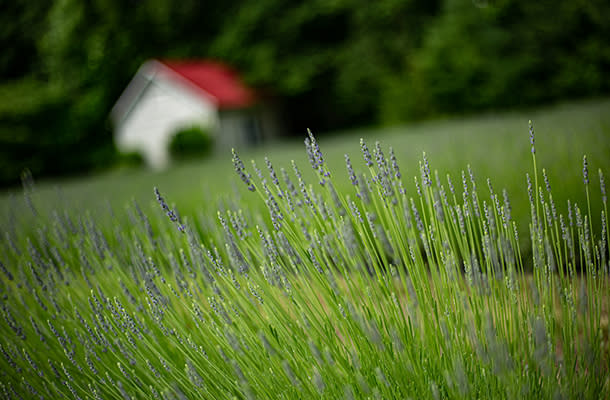 TIP 2: Look for Certified Organic Heirloom Seeds to produce plants that aren't genetically modified.
Matchbox Garden & Seed Co. sells Certified Organic Heirloom Seeds and offers many helpful workshops for gardening enthusiasts. For example, their July workshop, will show you how to save the seeds from your garden so that you don't need to continue buying new seeds and plants. 
Hanna Jacobs, Owner of Matchbox Garden & Seed Co., explained that genetically modified organisms (GMO's) are not permitted within certified organic production, or certified organic products.
Matchbox Garden & Seed Co. offers seed collections for every home gardener. Babies First Food Garden is a seed collection perfectly suited to grow vegetables for organic baby food. They also have an Edible Flowers Collection of seeds that you can use to add colour to your home cooked meals.
TIP 3: Learn when to plant seeds from local sources that understand Ontario's climate.
Heeman's Garden Centre is well known for their fantastic selection of house plants, hard cider, and strawberries. But Heeman's is also a local resource for important information to help home gardeners. Such as their seed starting guide/calendar for London and the surrounding area. This guide explains when the time is right to start planting each type of vegetable/fruit and which ones you need to start indoors. They also have a native plant guide that is very helpful to gardeners that want plants that are hardy and resilient in Ontario's climate.
Heeman's is a fantastic place to source seeds, plants, and knowledge. Will Heeman frequently posts videos online, to help customers get the most out of their home gardens and to show the variety of plants and tools available for sale at Heeman's.
TIP 4: Set realistic expectations for your garden based on the space and time you plan to dedicate to gardening. 
You don't need to have massive gardens, or even a garden at all, to reap the benefits of gardening! Potential gardeners living in the city are often thwarted by their limited space and lighting conditions. Or maybe you just don't have the time to care for a garden on a regular basis.
Instead of having your own garden, you can enjoy a day-trip to a local farm. This summer, be a gardener for a day and pick-your-own blueberries at Sheldon Berries, Kustermans, Arrowwood Farm, or Park's Blueberries. Heeman's is known for their delicious pick-your-own strawberries. Or you can try something new and dig-up your own vegetables at Thames River Melons. In August, the Great Lakes Farm is known for their Peach Fest. Make sure that you check their websites before heading out to see what is in season and if you need to purchase a pass.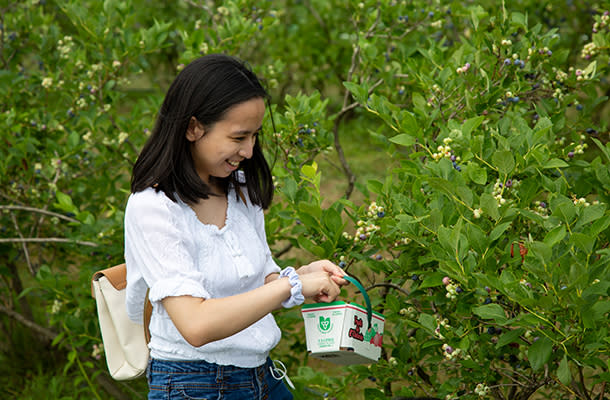 You can also buy your own living organic greens from Slegers! Their micro greens come in small packages and are still living in nutrient-rich, organic soil. Even though they are still planted, they require minimal maintenance and can often be kept in the fridge or on your counter-top. Having these greens planted until you eat them allows you to gain all the health benefits of eating food fresh from the garden, without the work.
TIP 5: Plan for the quantity of food you are growing and limit any waste.
If you know anyone that's grown their own food, you may have heard them express frustration over the wasted food. So, what do you do with the additional food produced? Composting excess food is an option, but if you are hoping to continue enjoying the fruits of your labour (pun intended) into the winter months, you have the option to preserve your abundance of vegetables, fruits, and herbs. 
Fruits and vegetables can be pickled, jarred, and preserved if you know how to do so safely. If you choose to give jarring a try, you'll love this recipe book created by local Chef Murray Zehr, What Else Can I Do With These PRESERVES?: Chef's Secret Recipes that Transforms Your Garden Bounty into Restaurant Quality Cuisine.
Drying herbs is easy and cost effective! And if you are looking for something to do with all of your new freshly dried herbs, you can order the Mastering Spice: Recipes and Techniques to Transform Your Everyday Cooking cookbook online or in person from the Pepper Tree Spice Co.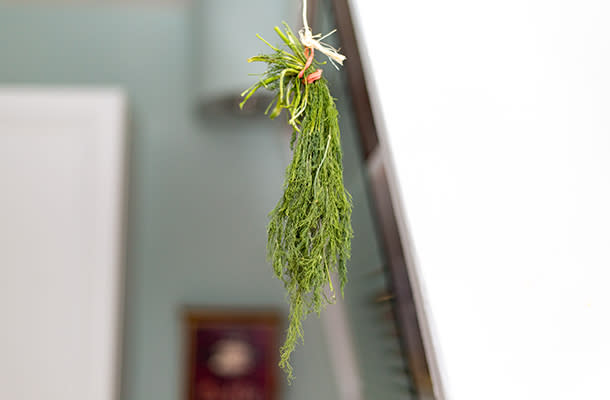 Discovering cookbooks from local chefs or small specialty shops and finding plants or seeds from local growers will always feel more satisfying than buying from large corporations. Supporting local can turn into discovering something new and creating memories that will make you feel like a tourist, even if you are close to home. Click here to read more about the big impact of shopping locally.
If you have any questions, the expert growers in our region are knowledgeable and love to share information to help your garden flourish! Show off your garden by using #OntSouthwestGardens on social media and make sure to tag any local greenhouses, farmers, garden centres, or specialty shops that helped you in your gardening journey.
---
We recommend that locals stay home as much as possible and only venture out if you feel comfortable doing so safely and in accordance with health guidelines. Outdoor recreation remains available to be enjoyed with those in your immediate household in your local area. Be sure to follow all posted guidelines and rules.
To learn more about what you can expect when exploring in Ontario's Southwest and how businesses are trying to keep you safe and following government guidelines, click here.